Hungary could force a conservative reckoning across Europe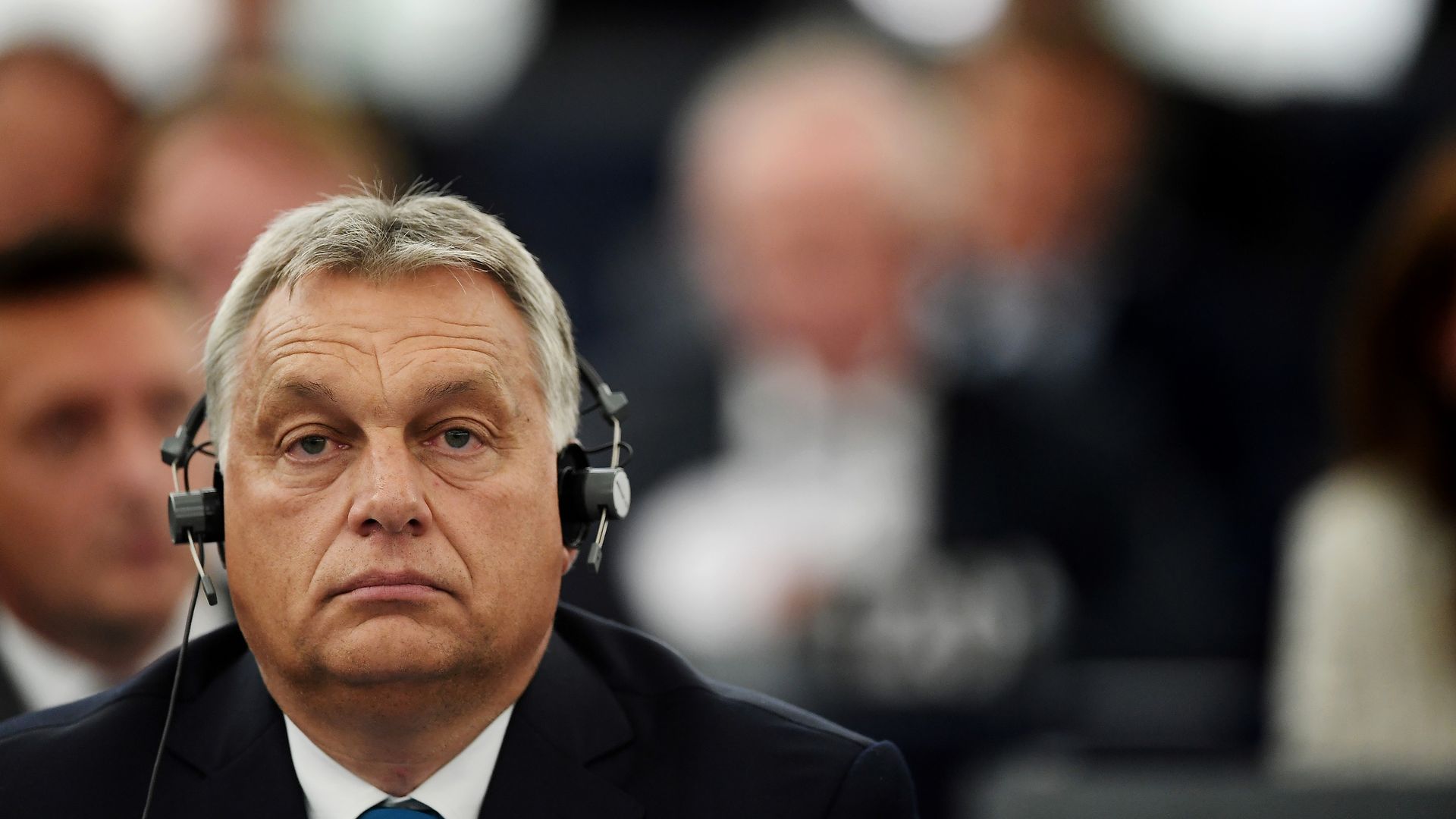 The European Parliament passed a rare motion Wednesday condemning Hungary for violating the European Union's founding values, which center on democracy and respect for the rule of law.
The backdrop: Since 2010, Prime Minister Viktor Orbán has sought to transform Hungary into what he calls an "illiberal state," melding crony capitalism with a crackdown on the independent judiciary and media, a restructuring of the electoral system, and a string of other assaults on civil institutions.
The big picture: The motion could trigger a vote to strip Hungary of its EU voting rights, but it would require unanimous approval and several of Orbán's allies have already said they would vote no. But even a symbolic move to censure Hungary is significant given that members of Orbán's own coalition in the European Parliament, the European People's Party, have finally a stand against his autocratic rule.
Political scientist Cas Mudde notes that leaders of the EPP, the largest voting bloc in the Parliament that includes center-right leaders from around the continent, have for years enabled Orbán's attacks on social democracy, believing they could control his worst tendencies. But with populist parties surging throughout Europe and moderates being pushed to the right on immigration, it's become clear that Orbán has changed the EPP far more than it has changed him.
"This is a battle for the soul of the EPP. Does it want to remain a party of values, of democracy, and human rights? It can't do that and keep Orbán in — it's one or another."
— Political scientist R. Daniel Kelemen to the
New York Times
The bottom line: The European Parliament's elections are next year, and the EPP must decide whether to engage Orbán in dialogue or eject him from its ranks — and risk facing off against a potential far-right alliance he could form with other populists.
Go deeper: Border fences and refugee bans: Hungary did it — fast.
Go deeper