Democratic congresswoman starts Medicare for All PAC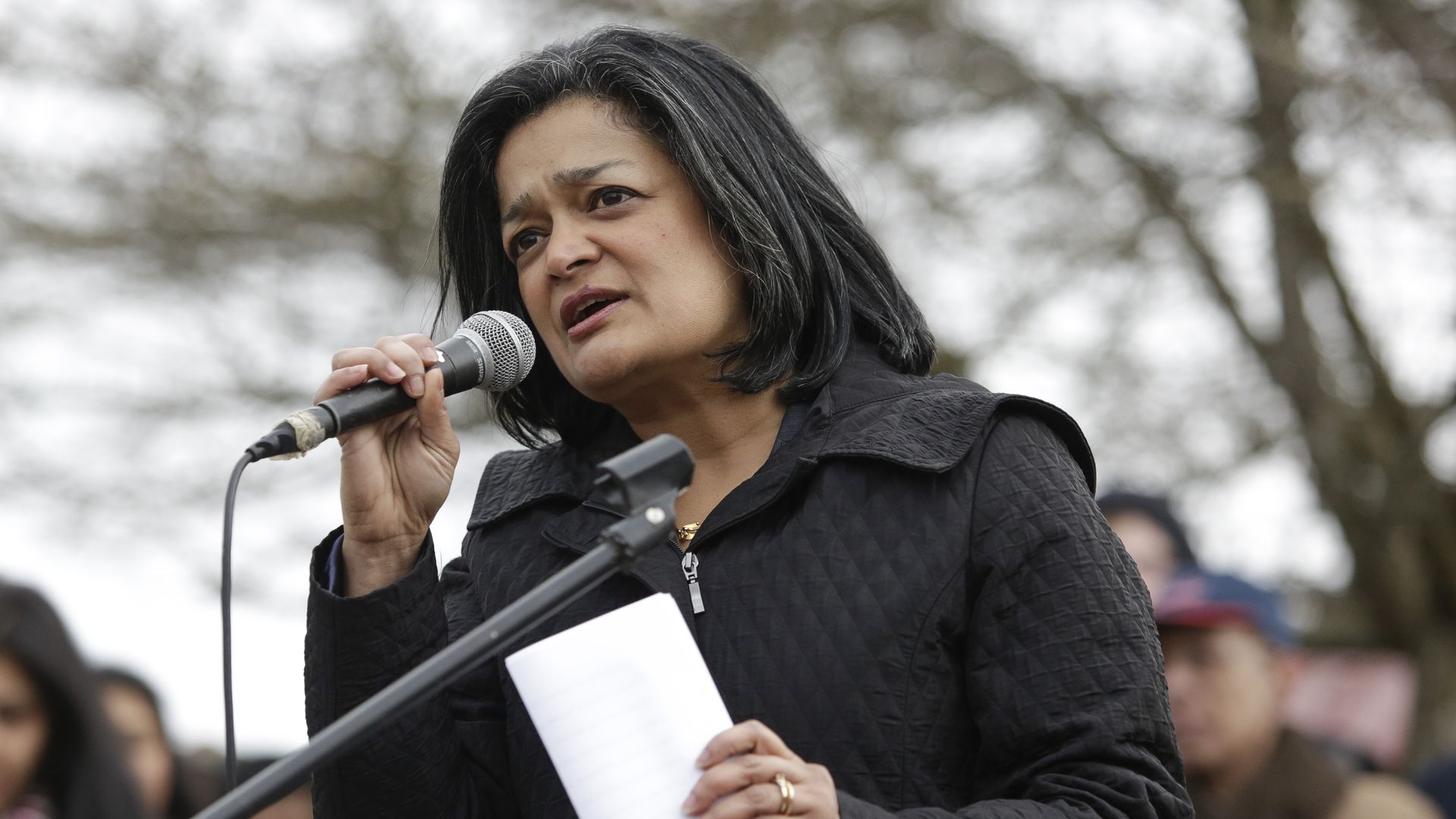 Rep. Pramila Jayapal (D-Wash.), one of the co-chairs of the House's Medicare for All caucus, is starting a PAC to raise money for congressional candidates who support the issue, per Huffington Post.
Why it matters: Single-payer health care is no longer a far-fetched fantasy of the left. It's now part of the Democratic Party's identity in the Trump era.
The big picture: 20% of the Democratic Congressional Campaign Committee's (DCCC) "Red to Blue" candidates support Medicare for All, Jayapal told HuffPost.
It has been a winning issue for Democrats running in congressional races from Pennsylvania to Kentucky.
With only two months until the midtersms, this can only be so helpful for candidates running this cycle, but Jayapal said she hopes the PAC helps Democrats in 2020.
Jayapal said Democrats' best shot at victory in November is to continue campaigning on similar issues, but Republicans are tying Democrats in competitive races to Bernie Sanders and Alexandria Ocasio-Cortez as a way to weaponize Medicare for All ahead of the election.
The bottom line: "People are cautious about this sometimes because they don't have all the information," Jayapal told HuffPost. "And I really hope that the PAC serves not only as a source of financial support, but that we can help candidates to feel comfortable talking about the issue."
Go deeper:
Go deeper