What Cynthia Nixon has said on progressive issues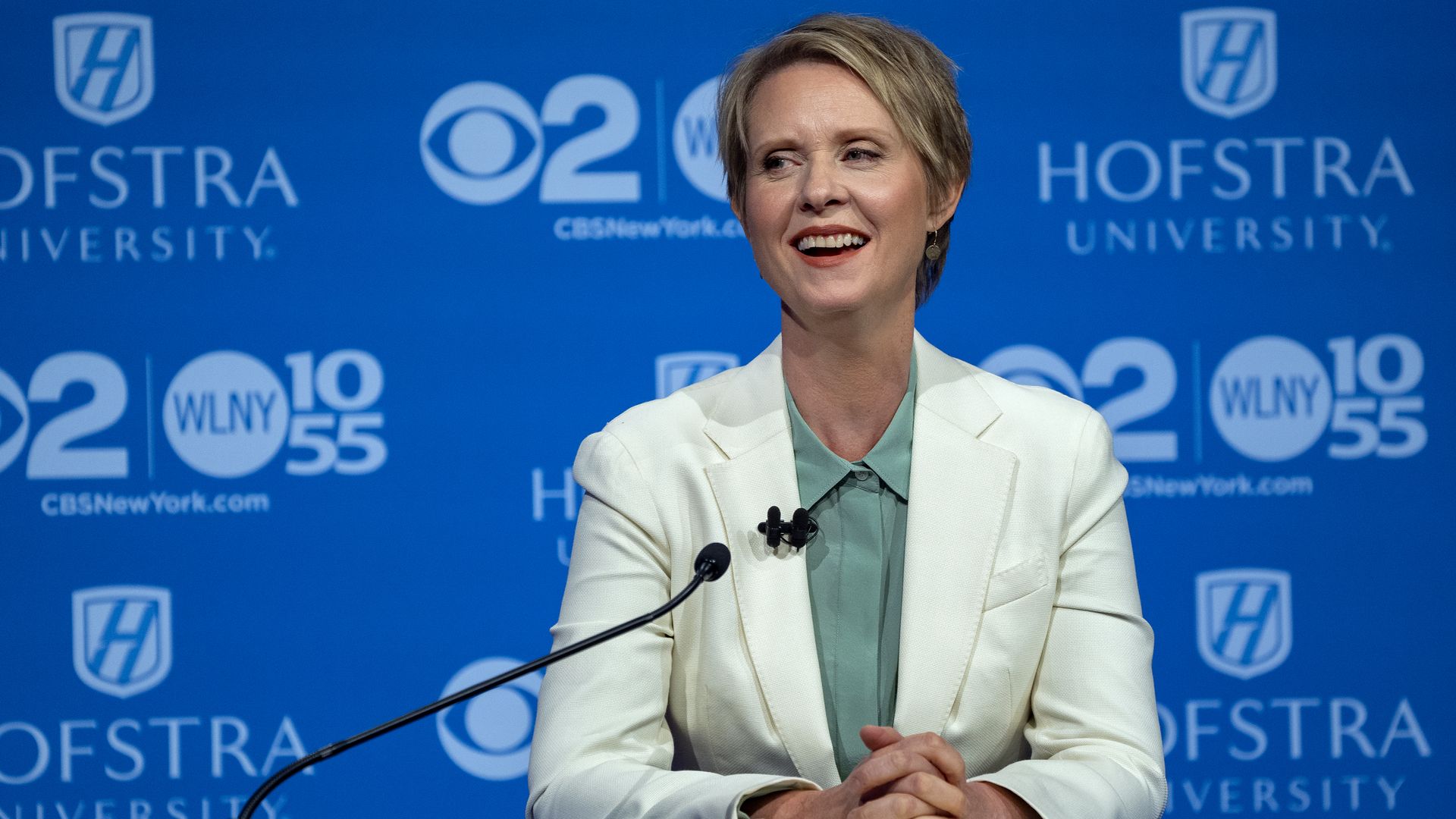 In her campaign for governor of New York, actor and activist Cynthia Nixon has taken on a progressive agenda with issues like Medicare For All, legalizing marijuana and reforming the public school system.
The backdrop: Nixon is looking to unseat two-term Governor Andrew Cuomo in the Democratic primary tonight. Every major poll has her trailing Cuomo by anywhere from 30 to 41 points, per the NYT, but she's disputed them saying polls aren't reaching her voters.
What she's said:
On Medicare For All: "Healthcare should be a human right, not a privilege for those who can afford it ... [single payer will] dramatically lower the cost of healthcare by taking on the greed of Big Pharma and insurance companies who make billions off of human suffering. Single payer healthcare in New York isn't a pipe dream."
On legalizing marijuana: "We have to stop putting people of color in jail for something that white people do with impunity ... the simple truth is, for white people, the use of marijuana has effectively been legal for a long time. Isn't it time we legalize it for everyone else?"
On public schools: "The gap between our richest and our poorest schools is wider than it's ever been ... How can we allow this kind of crushing inequality here? When I'm governor, we will fully fund our schools. There's no better investment we could make."
On income inequality: "New York state itself is the single most unequal state in the country ... The top 1 percent of New Yorkers earn 45 times what the other 99 percent combined."
Go deeper: What Cynthia Nixon's campaign means for progressives
Go deeper