Putin denies Skripal poisoning suspects are intelligence officers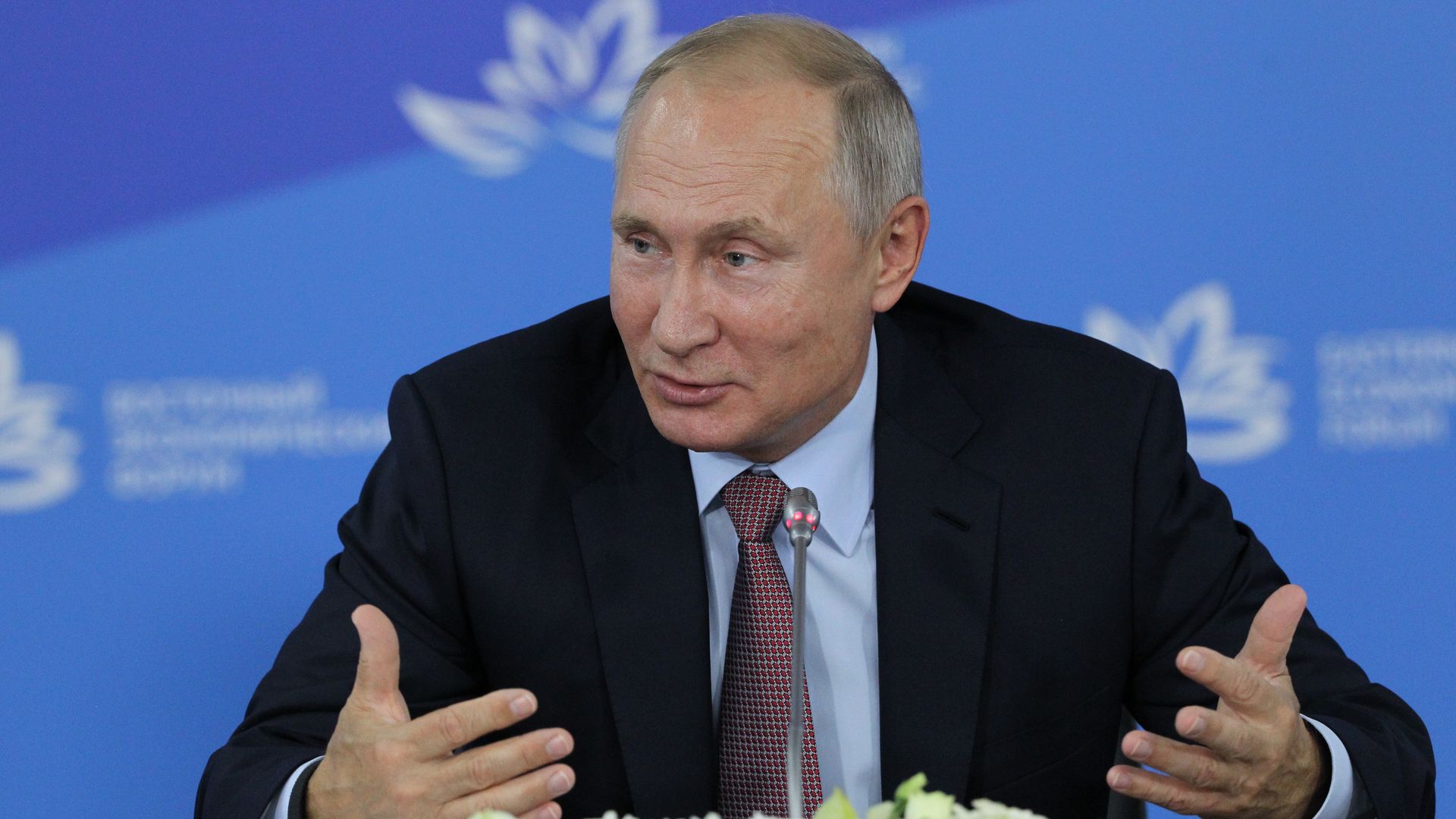 Russian President Vladimir Putin said Wednesday that Russia had identified the two suspects accused by the U.K. of poisoning former spy Sergei Skripal and his daughter in Salisbury, England, and responded that they are "civilians" when asked if they work for Russia's military, reports the AP.
Why it matters: Russia has repeatedly denied culpability for last year's Novichok poisoning, which resulted in one of the largest diplomatic expulsions in history. But the U.S., Canada, France and Germany have all signed onto a statement supporting the conclusions by the British government that the operation was carried out by two Russian GRU officers — and that it was almost certainly approved at a senior level of the Kremlin.
Go deeper