Apple debuts new iPhones, updates Apple Watch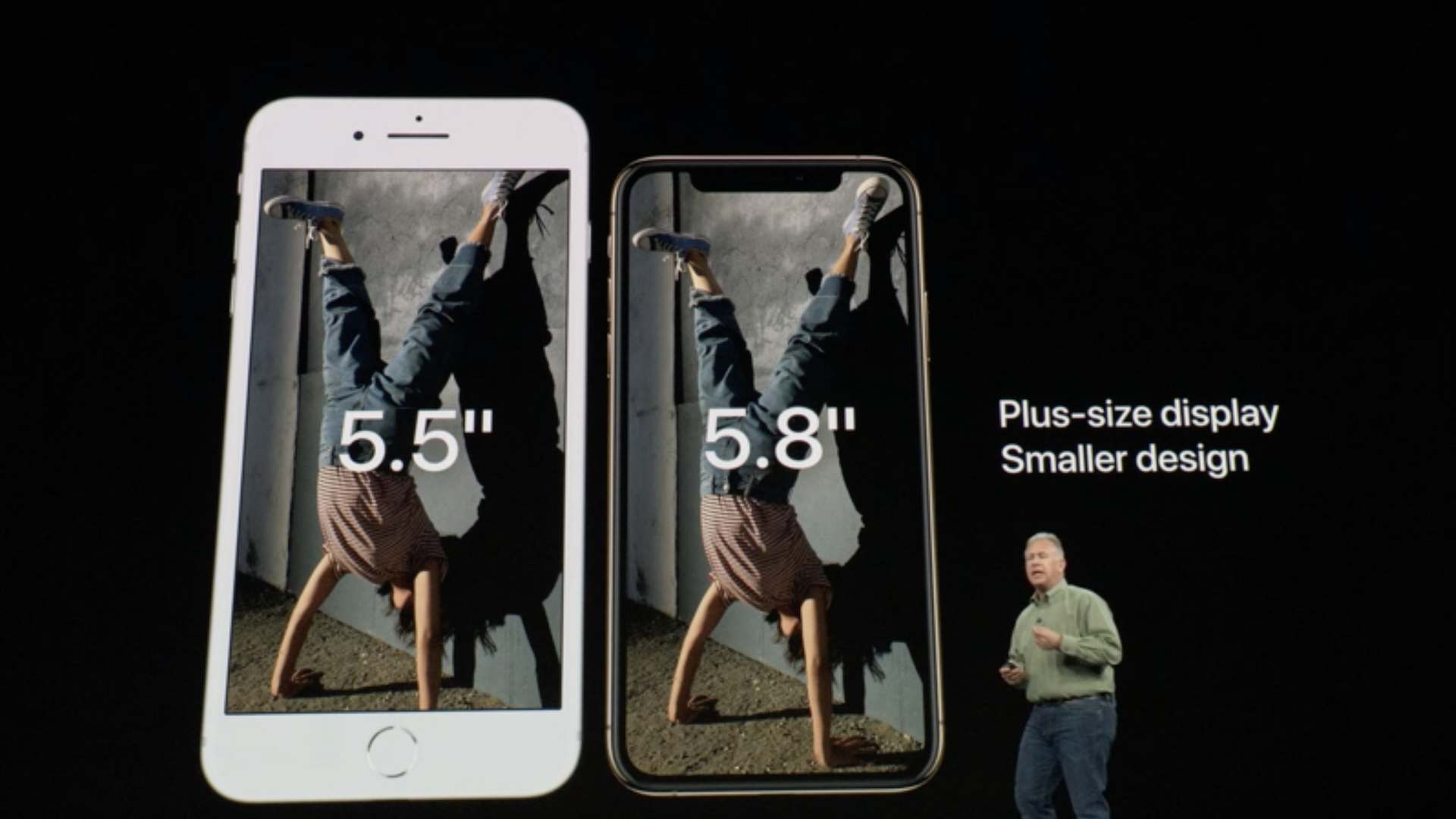 As expected, Apple revamped its high-end phone line with a new iPhone Xs and a larger-screen iPhone Xs Max as well as a colorful new lower-cost model, the iPhone Xr. It also updated the Apple Watch featuring a larger screen, fall detection and the ability to take an electrocardiogram.
Why it matters: Apple is the world's most valuable company and the iPhone its most important product. While the phone updates were modest and largely expected, they could be enough to drive many people to upgrade. Meanwhile, new health features could make Apple Watch more compelling.
What's been announced so far:
iPhone Xs and Xs Max
Comes in two screen sizes 5.8-inch and a larger, 6.5-inch version that fits in a device roughly the size of an iPhone 8 Plus.
New A12 bionic processor featuring 6-core processor, 4-core graphics chip and an improved 8-core neural engine. Thinner 7-nanometer wiring means better performance with improved battery life.
Improved rear and front cameras, including larger sensor on the main camera.
Ability to adjust depth of field after photo was taken.
Up to 30 minutes more battery life for iPhone Xs over iPhone X and iPhone Xs Max has an hour and a half more battery life.
Up to 512 GB of storage.
Comes in three colors, including a new gold option.
Dual SIM option letting you travel and have a local data plan or have two phone numbers.
More water resistant.
iPhone Xs will be available in 64GB, 256GB and 512GB versions, starting at $999
iPhone Xs Max 64GB, 256GB and 512GB options, starting at $1099
Preorder on Friday, shipping Sept. 21
iPhone 7 and 8 will remain in lineup at lower prices
iPhone Xr
Lower-cost aluminum model that comes in six colors (White, black, blue, coral, yellow and (Product) Red).
6.1-inch display on a device in between size of iPhone 8 and 8 Plus.
Also has A12 bionic chip
Has FaceID and other most other iPhone X and Xs features, but not 3D touch
Single 12-megapixel rear camera
LCD display (vs. pricier OLED on X, Xs and Xs max)
Up to an hour and a half more battery life than iPhone 8 Plus, per Apple
It will come in three storage optiosn 64GB, 128 GB and 256, starting at $749. Order Oct. 19 and will ship Oct. 26
Apple Watch Series 4
The Series 4 has 30% larger screens and a thinner case
Speaker is 50% louder
New dual-core, 64-bit S4 chip (i.e. more processing power for up to two times better performance.)
An improved accelerometer and gyroscope allows the Series 4 watch to identify falls and summon help.
A new electrical heart sensor allows the Apple Watch to perform an electrocardiogram (ECG). (Feature has FDA approval and coming to US customers later this year)
Same "all-day" battery life rated by Apple at 18-hours.
Will be available in three aluminum features as well as stainless steel options, starting at $399, ($499 for the cellular-equipped model).
Will be available for pre-order starting Friday and ship Sept. 21.
Series 3 will remain, starting at $279.
Press release here.
Also:
Software updates to Apple TV and Homepod coming on Monday
Mac OS Mojave coming Sept. 24.
The bottom line: Adding health features like fall detection and improved heart monitoring is probably the best way for Apple to turn the Apple Watch from a nice-to-have product into a must-wear. The phone updates were largely as rumored, but still take the iPhone X approach to more segments of the market.
Go deeper