FTC takes first steps to police Big Tech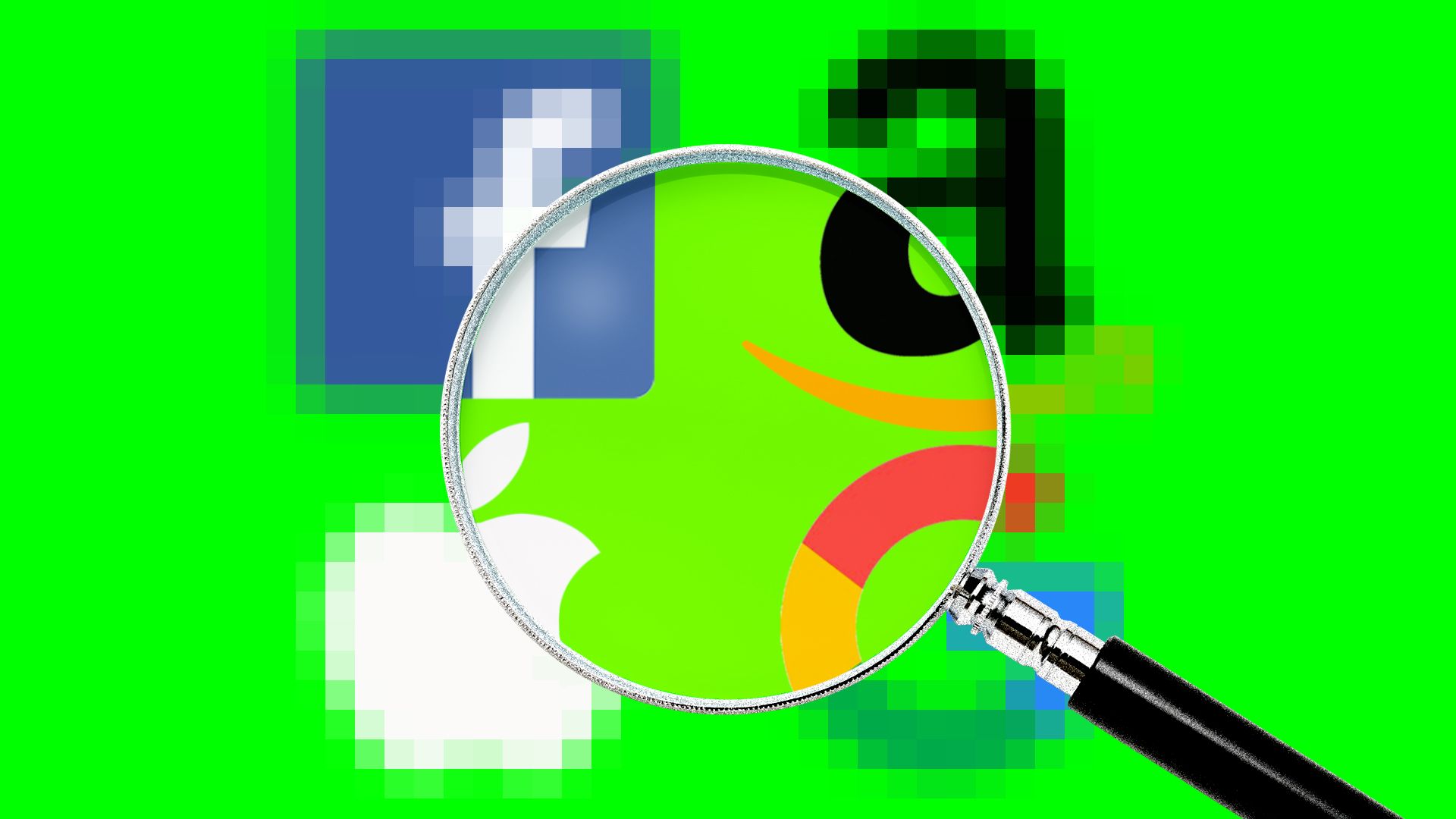 The Federal Trade Commission this week kicks off the first broad examination of competition in the technology industry in more than two decades — a sign that the tech giants could be in for stronger public oversight.
Why it matters: The FTC's public hearings, which start Thursday, will provide the first structured conversation about realistic policy tools that federal regulators need to police the internet economy.
The Big Tech backlash has been driven by critics and issue-specific outrage. Over the course of several public hearings this fall, the FTC is taking the first steps toward crafting a basic framework to keep the tech companies from acting like monopolies.
The debate over the past year has focused on using antitrust measures to, for example, clamp down on the treasure troves of data controlled by Google, Facebook and Amazon — and to prevent them from getting any bigger with new acquisitions.
But antitrust law can only go so far in curbing anticompetitive behavior. And under the current administration — and an increasingly conservative Supreme Court — a broader reading of today's antitrust rules is highly unlikely.
By looking at realistic regulatory tools, the hearings will set the stage for how strictly the FTC will enforce its existing rules in the near future, and whether it will ask Congress for new authority.
Joe Simons, the relatively new FTC chairman, is seizing on the chance to say "let's take a deep breath, listen to some valid points, and have a constructive conversation," said a former FTC attorney. But the discussions run the risk of becoming politically charged in the current environment.
A common concern has been that the FTC and other agencies aren't equipped to deal with the unique internet economy. The FTC is likely to say it needs more resources to stay on top of the issues.
A study of how consumer data impacts competition, price and behavior is another possible outcome, sources say. The FTC's subpoena power allows it to gather confidential information about data use.
A year ago, calls for a sector-specific regulator to oversee the internet ecosystem seemed far-fetched. After data scandals and election interference, it's now beginning to look like a more reasonable idea.
Another topic may be updating vertical merger guidelines, which the Justice Department last updated in the 1980s.
The backstory: The last time the FTC held a series of public hearings on an issue was in 1995, when then-chairman Robert Pitofsky convened experts to discuss competition in still-nascent areas such as "marketing in cyberspace" and "interactive television." Those hearings culminated in a series of reports that recommended ways for the FTC to promote competition.
The bottom line: The ambition of this fall's hearings are to "chart a course forward in the same way," said a former FTC staffer. "I think they have the potential to set the agency on a path for the next decade."
Go deeper