Trump eyes life under subpoena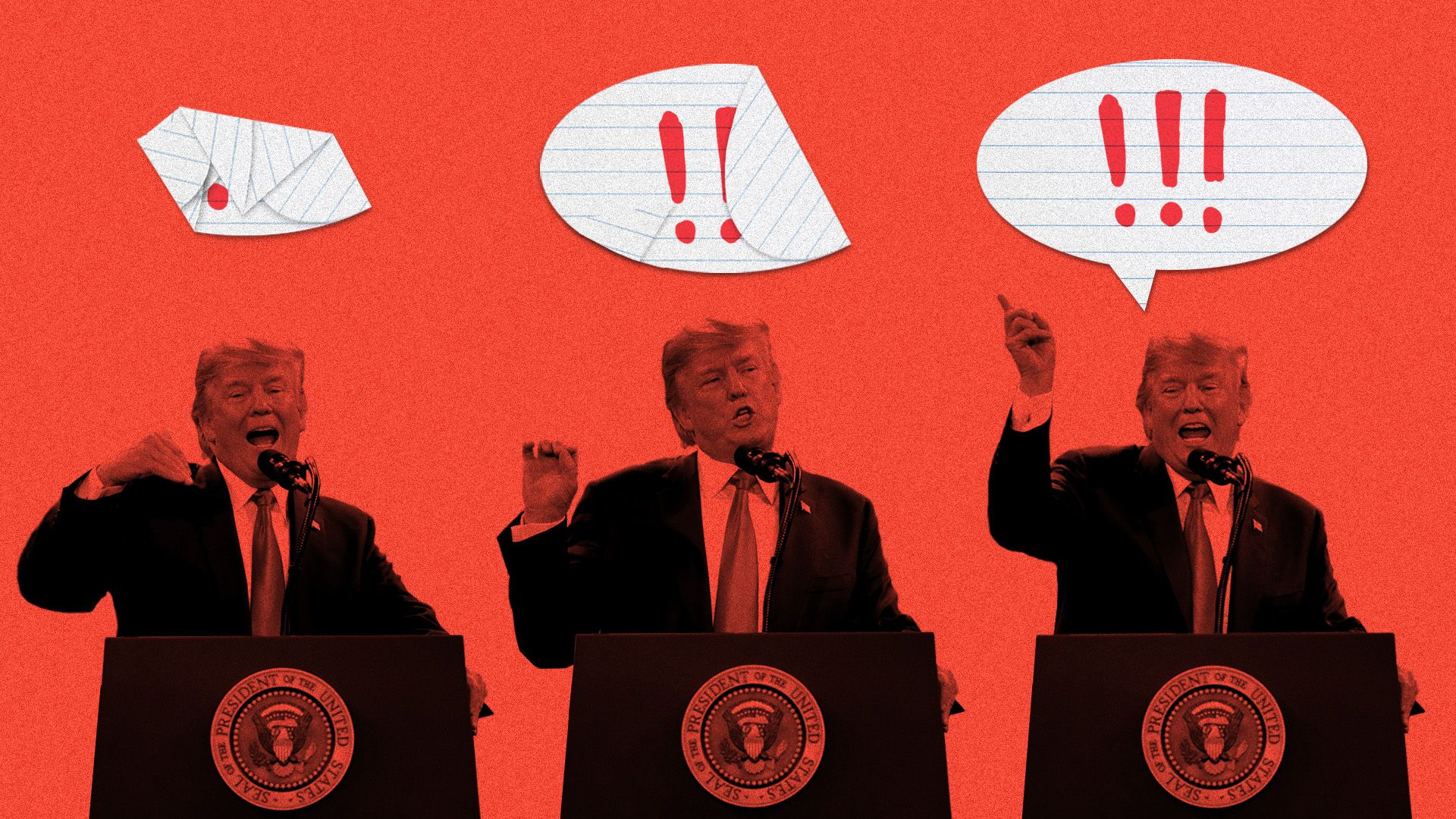 President Trump, who rarely focuses beyond the moment before him, is starting to acknowledge the growing chance Democrats could very well win in November — and very well try to impeach him.
The big picture: A few months ago, he was scoffing at midterm consequences for him. But now Trump has heard the dire warnings from enough advisers that he's shifting into salvation mode, sharpening his campaign rhetoric and privately contemplating life under subpoena — and the threat and reality of impeachment.
He has already told confidants how he would run for reelection in 2020 if impeached (but not removed) by playing the victim card. 
A source who's discussed the midterms with Trump said: "He has repeated to folks that, if the Democrats impeach him, it would be a victory, politically, because it would be a complete overreach and he could exploit it and run against it in 2020."
"But this president is not interested in being an impeached president. His ego would not tolerate such a thing."
"What he's figured out is that his name is on the ballot in 2018. His name is on the ballot as it relates to 2020, but more important he realizes his name is on the ballot as it relates to what life is going to be like for the next two years."
"There were some people around him trying to make the case that control of the House didn't matter. But over time he's realized it can make all the difference in the world, both for investigations and impeachment."
In May, Trump even questioned the importance of the 2018 election:
"So, your vote in 2018 is every bit as important as your vote in 2016," he read from a teleprompter.
"Although I'm not sure I really believe that ... I don't know who the hell wrote that line."
Welcome to September. The president, seeing warning signs everywhere, raises the stakes to impeachment:
"We'll worry about that [impeachment] if it ever happens," Trump said in Montana. "But if it happens it's your fault because you didn't go out to vote."
Go deeper