EU weighs stripping Hungary of voting privileges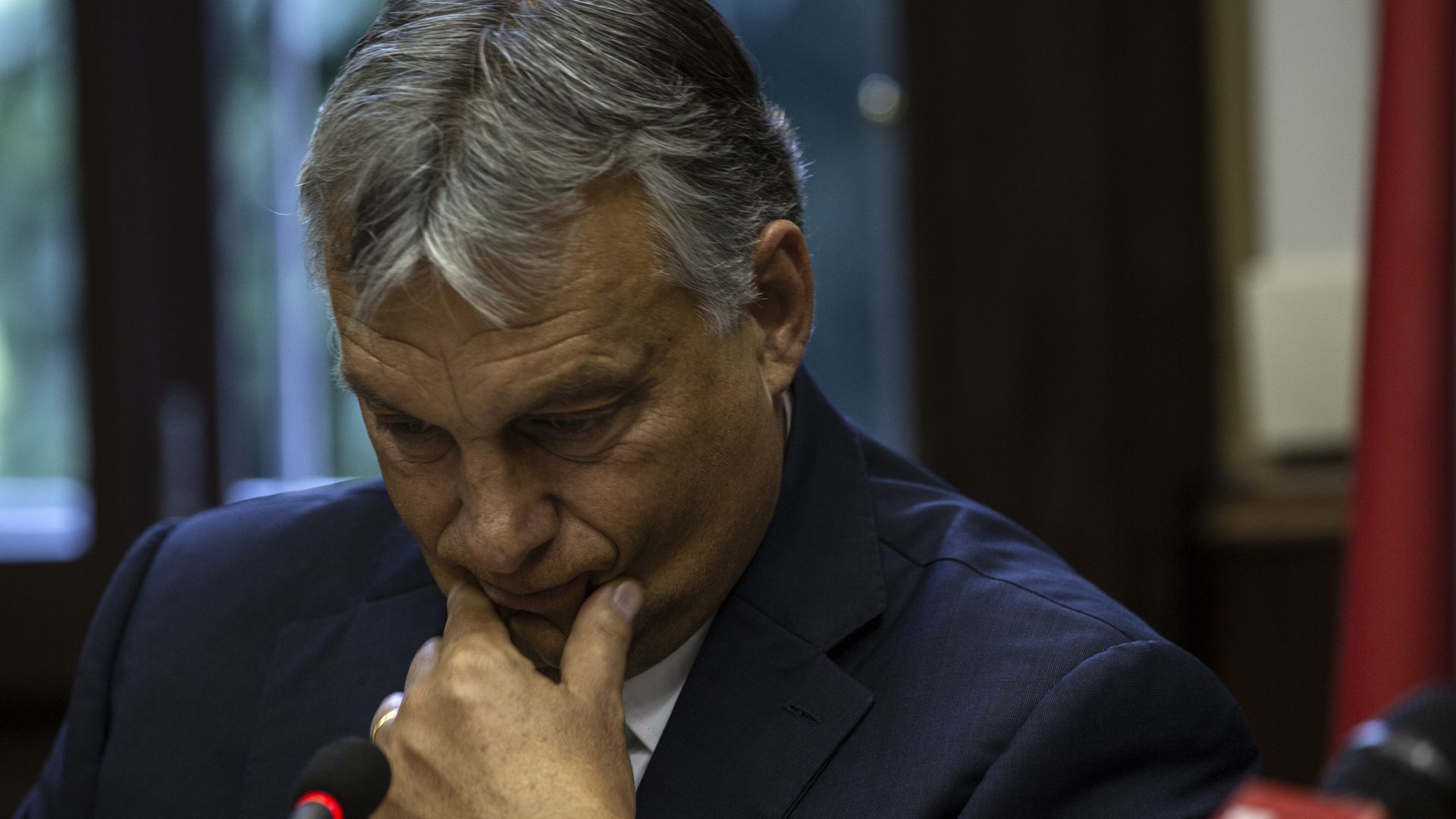 The European Parliament will debate Tuesday whether to sanction Hungary and its authoritarian leader Viktor Orbán for consistently undermining democracy and the rule of law, a move that could lead to a suspension of the country's voting rights, reports Reuters.
The big picture: Orbán represents the extreme end of Europe's immigration hardliners, having ordered a physical border barrier in 2015 to prevent asylum seekers from entering Hungary at the height of the migrant crisis. The vote will be a test of whether the EU's center-right establishment, which is aligned with Orbán's party in parliament, will take a stand against the rising tide of far-right populists in Europe.
Go deeper