The Trump Rules of Life and Leadership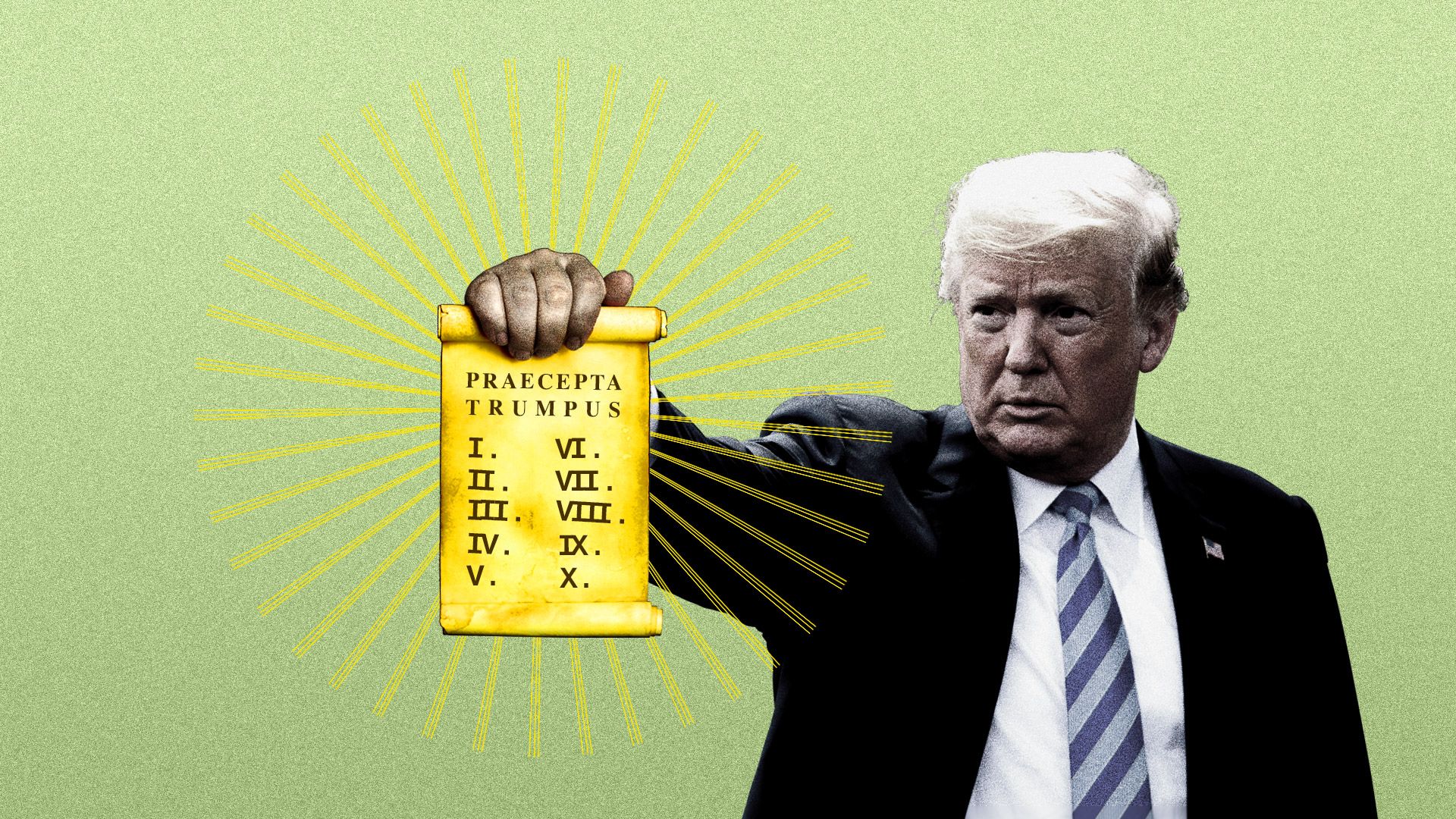 Leadership books are filled with calls for brutal candor, hiring people more talented than yourself, and collaboration as a force multiplier.
Yes, but: The Trump lessons of leadership, like his approach to the presidency, are radically and ruthlessly different.
Here are the Trump Rules, distilled from conversations we have had with countless people close to the president, some of whom have studied him for years:
Your brand should piss someone off. The worst thing you can be is milquetoast, bland. He wants some people to have a viscerally negative response to him and what he's doing, because he bets that's going to harden support on the other side.
Crisis is a powerful weapon — fire it indiscriminately. "Forget planning," a source said. "Wake up every morning, survey the battlefield, let your gut instinct lead you to a crisis to exploit, bet that no one else can thrive in the chaos the way you can. Ratchet up the pressure until everyone else's pipes burst."
You can create your own truth. Just keep repeating it.
Accuse the accuser. A source who's spent hundreds of hours working with Trump puts it this way: "He has a history of accusing people of whatever he's being accused of. Collusion? Democrats colluded on the dossier! Blue wave? Red wave coming!"
Fear trumps friendship. Trump wants his inferiors to fear him and hold him in awe. He likes watching them duke it out in front of him.
Loyalty trumps talent. Case in point: Michael Cohen. No serious person would employ Michael Cohen as their personal attorney — a point Trump has belatedly acknowledged himself. But as Cohen used to say, he'd "take a bullet" for Donald Trump. Oops. 
Never admit you are — or did — wrong.  Trump's #MeToo advice, per Bob Woodward's "Fear": "You've got to deny, deny, deny and push back on these women. If you admit to anything and any culpability, then you're dead."
Go deeper