U.S. on course for $1 trillion deficit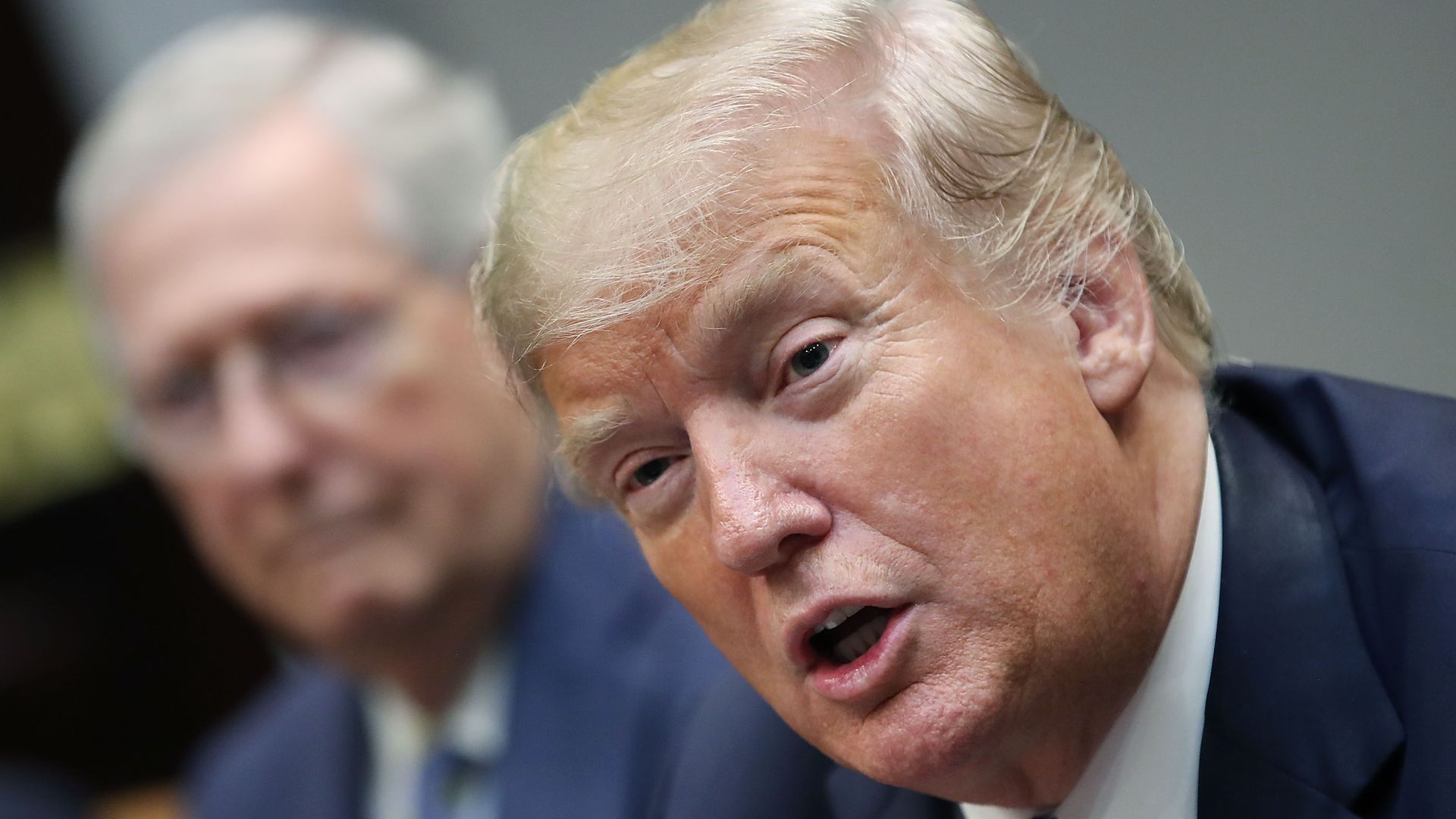 The U.S. deficit grew by $222 billion from this time last year — reaching a total of $895 billion, according to the nonpartisan Congressional Budget Office.
Why it matters: This increase was due mostly to the new Republican tax law and Congress' routine decision to increase spending, which grew by 7% compared to revenue growth of only 1%. The CBO says the deficit will approach $1 trillion by the end of Fiscal Year 2019.
Editor's note: This post was corrected to reflect that the CBO did not change their estimate of when the U.S. would approach a trillion dollar deficit. (We had incorrectly stated they changed their current estimate from one in April.)
Go deeper