CBS readies for a new era without Les Moonves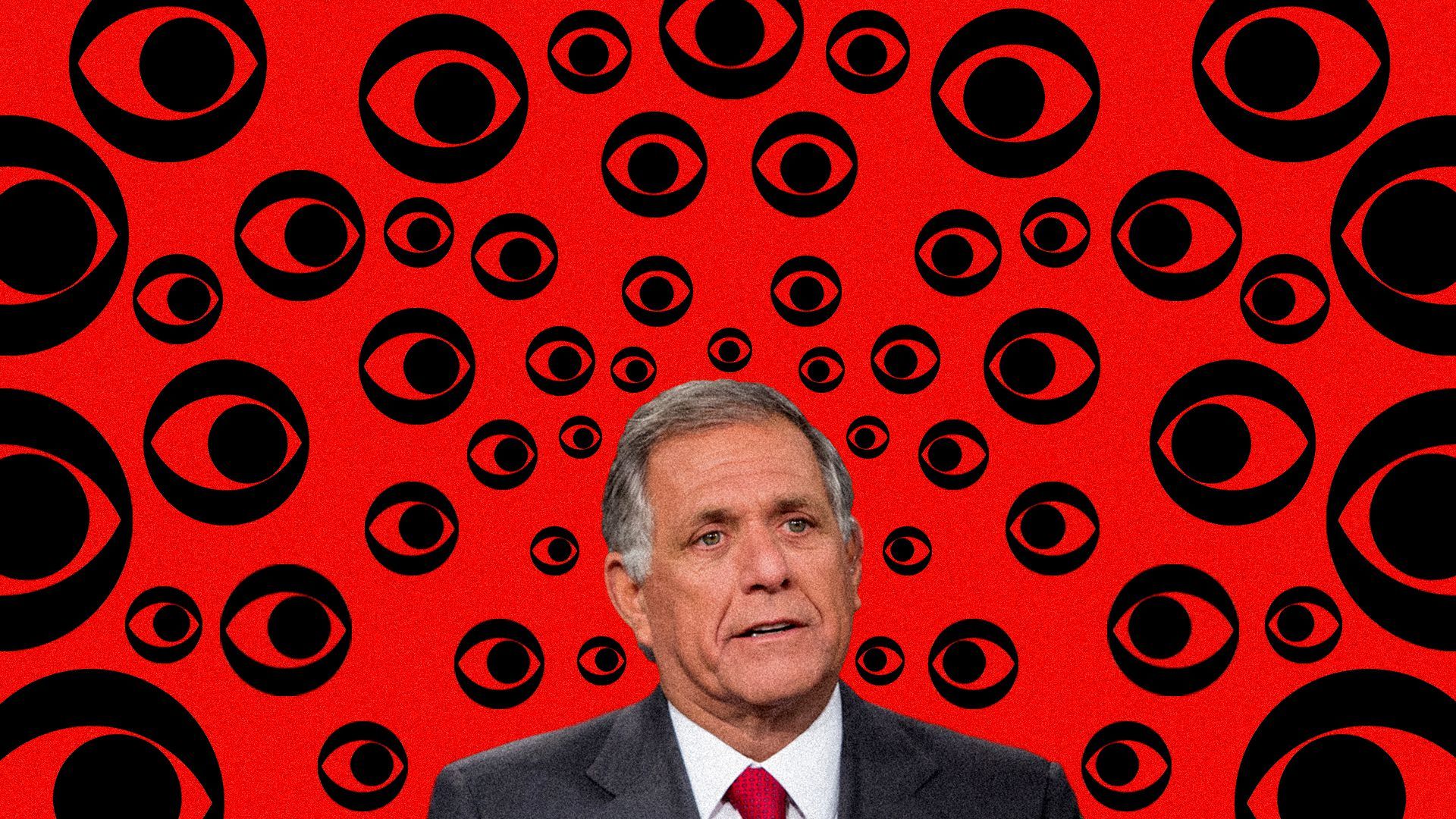 The dramatic departure of longtime CBS chief Les Moonves Sunday night came amid a flurry of big announcements from the company, including adding more women to its board, a legal settlement with its parent company and a $20 million donation to #MeToo causes pulled directly from Moonves' severance package.
Why it matters: Moonves is one of the most prominent corporate executives to be brought down by the #MeToo movement, and the drama that surrounds his exit will force CBS to fundamentally change as a company, with a ripple effect on the broader industry.
Perhaps the most significant impact of Moonves' departure will be the tone it sets for the media industry when it comes to responsible corporate governance.
Reports over the past year suggest that CBS' highest executives and governors, and to a small extent stakeholders, were complicit for years in allowing a culture of misogyny and misconduct.
Sources say that the board didn't take enough action on Moonves when the first Farrow report came out, because it wanted to wait for the outcome of its own internal investigation.
But the optics of leaving Moonves in place and letting him lead an earnings call without addressing the issue were bad. Companies that don't move more quickly on such reports will look like they learned nothing from this example.
CBS has overhauled its board to remove six white men and include three new women, and one African American man. It also means there will be a new board for CBS majority stakeholder Shari Redstone to work with.
Sources confirm the New York Times' reporting to Axios that Redstone helped pick its' new board members and that they were endorsed by the larger board.
The settlement affirms that her holding company, National Amusements Inc. (NAI) cannot propose a new merger between CBS and its former sister company Viacom (a merger Moonves led a fierce fight to avoid), for two years, but it doesn't exclude the independent boards from either CBS or Viacom from initiating the transaction.
It also says that a merger could still occur if at least 2/3 of the directors not affiliated with NAI request that it do so.
The new settlement agreement also formalizes NAI's position that it won't restrict CBS's ability to explore all strategic opportunities, including a possible sale to a bigger tech or telecom company.
NAI will retain its right to vote on any potential transaction, but has said that it is open to eventually relinquishing its voting control. CBS sees this as a win, because it means all that strategic options, including a potential sale (if it can find an appropriate buyer), are on the table.
Moonves wasn't just a corporate executive; he was also a programming wizard and a Madison Avenue charmer, and he used those skills to revive the business of the once-struggling broadcaster and to win over Wall Street.
"Moving past the Moonves era will be a challenge for the next CEO, given the company's performance on his watch," The Wall Street Journal's Keach Hagey and Joe Flint write in a new piece.
Go deeper: I discussed the saga with Axios' Dan Primack on his latest Axios Pro Rata podcast. Listen here.
Go deeper