Trump administration to close Palestine Liberation Organization office in D.C.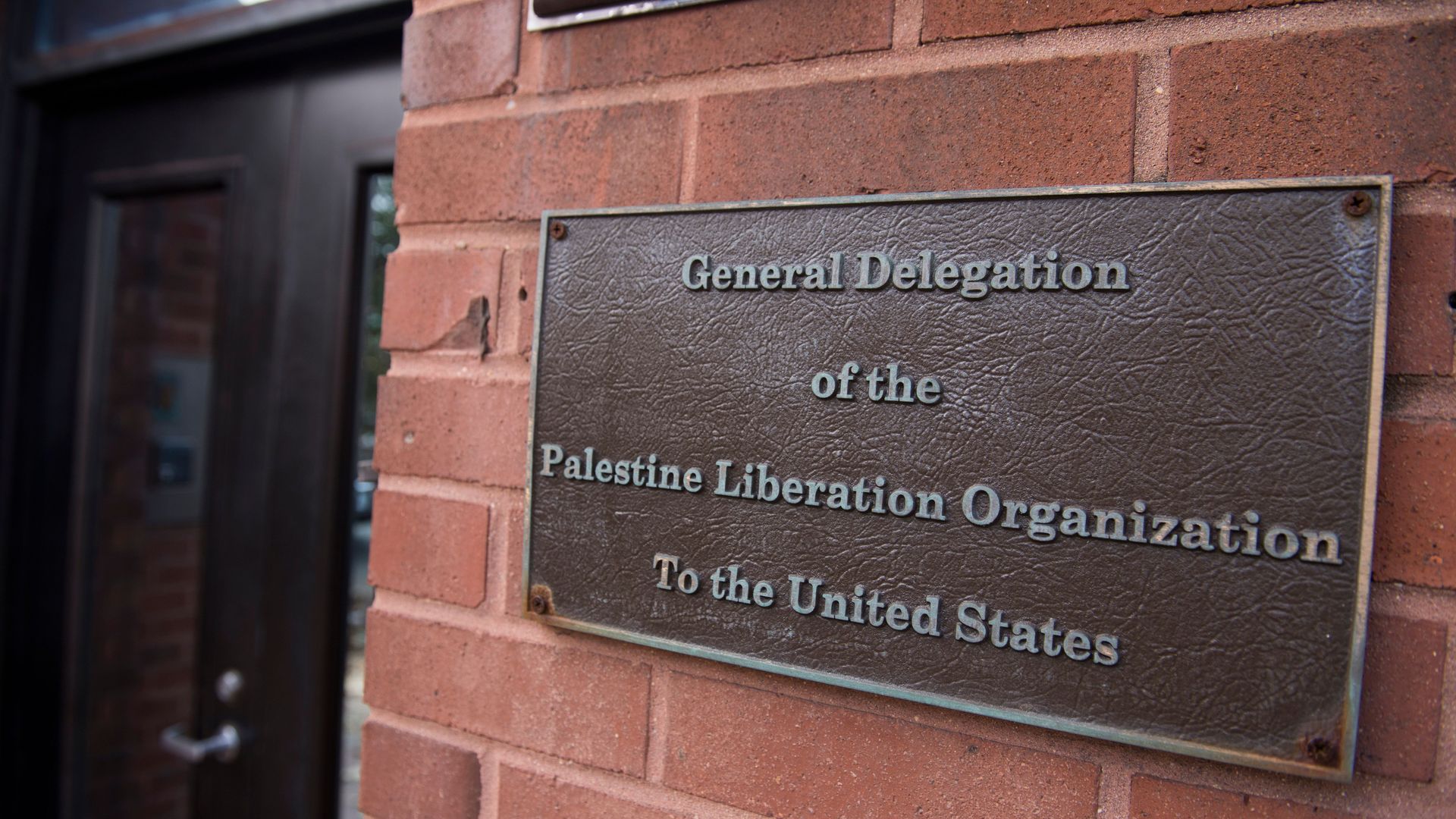 The Trump administration will announce Monday that it plans to close the Palestine Liberation Organization's office in Washington, D.C., reports the WSJ.
The big picture: The move is part of an ongoing pressure campaign by the Trump administration — which has included steps like moving the U.S. embassy in Israel to Jerusalem and cutting off funding to the UN's Palestinian refugee agency — that has brought diplomatic relations with Palestinian officials to a historic low. National security adviser John Bolton plans to sanction judges on the International Criminal Court if it moves forward with a Palestinian request to investigate the U.S. and Israel.
Go deeper