Sweden's electoral indecision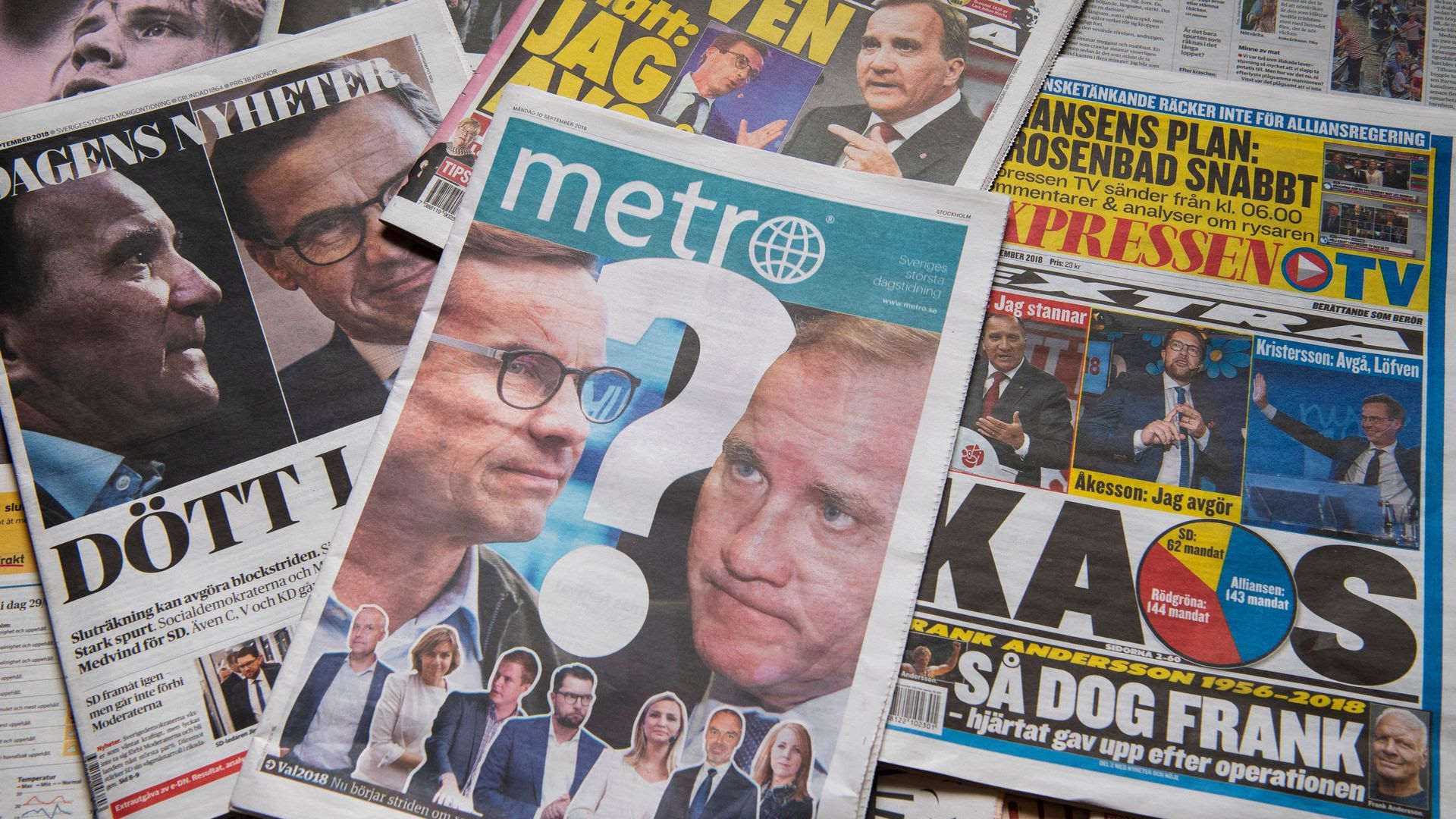 Sweden's Social Democrats, who led the previous government with a center-left coalition, had their worst election performance since World War I, but are neck-and-neck with a center-right coalition led by the Moderate Party.
What to watch: The far-right Sweden Democrats, who came in third, will likely be cut out of any forthcoming coalition, but will still hold enough seats to sway decisive votes in parliament.
Notable, from populism expert Cas Mudde: "Voter streams of #SwedenDemocrats show that they held on to almost all its 2014 voters and won almost exclusively, and equally, from [the Social Democrats] and [Moderates]."
Summing it up, via Politico's Brussels Playbook: "In other words, there's no winner. The coming weeks will be a Choose Your Own Adventure route to minority government. IKEA doesn't provide a manual for that sort of construction."
The big picture: The buzzword among analysts today has been "fragmentation," the fact that — across Europe — the biggest political parties are getting smaller and smaller political parties are getting bigger as more targeted options are presented to voters.
Worth reading: This Twitter thread from academic Sarah de Lange details the phenomenon and provides greater context.
Go deeper