State Department announces closure of Palestine Liberation Organization D.C. office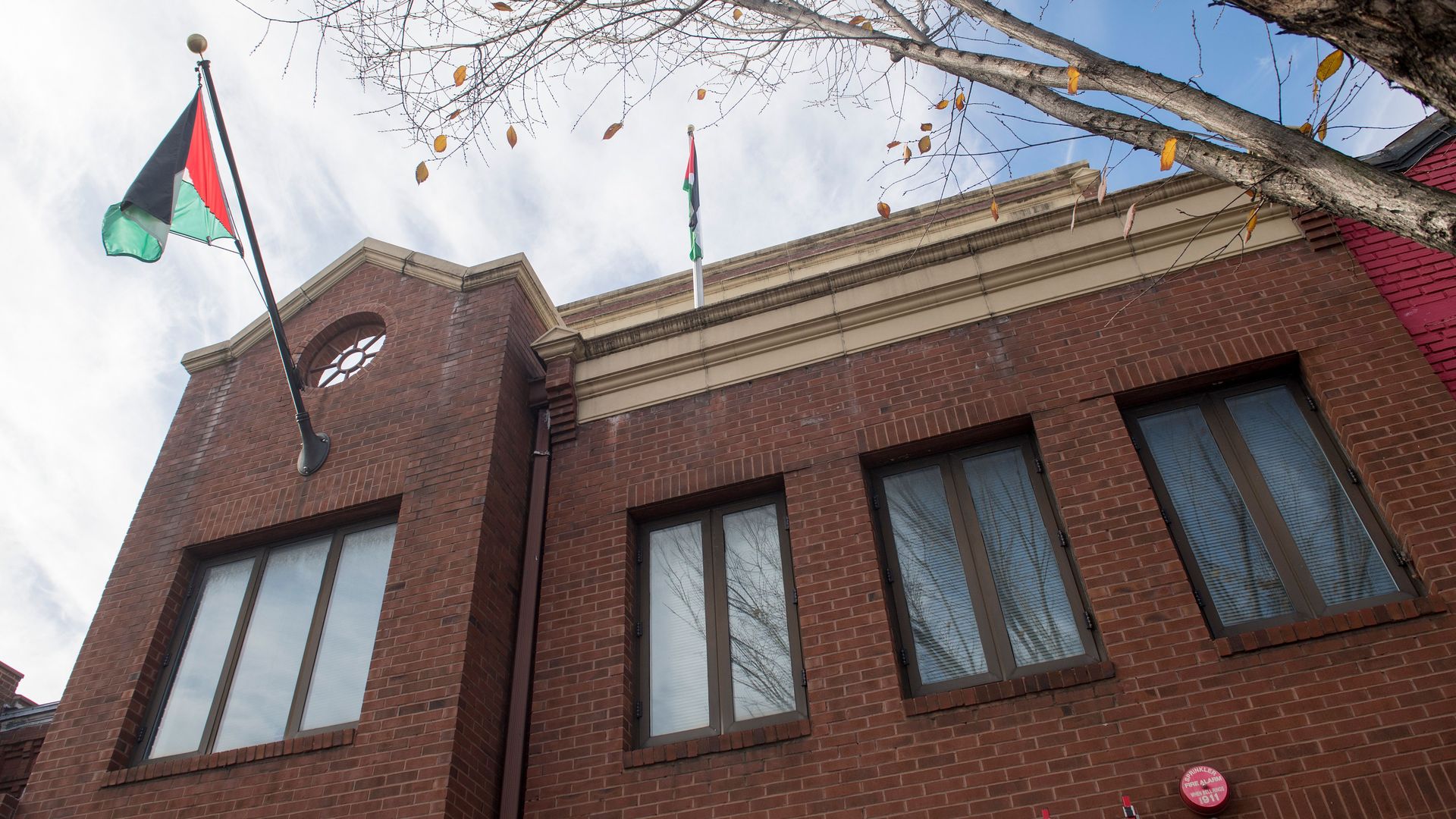 The State Department has formally announced that the Palestine Liberation Organization's office in Washington, D.C. will be closed due to Palestinian leadership's refusal to engage with the White House on its Middle East peace plan. 
Why it matters: This move further escalates the wave of sanctions imposed by the Trump administration against the Palestinians over the last few months — after the Palestinians chose to cut ties after President Trump's decision to move the U.S. embassy in Israel to Jerusalem. This move is extremely severe because it wipes out any symbols of Palestinian sovereignty in Washington.
The State Department said the decision to close down the PLO office came because the PLO "has not taken steps to advance the start of direct and meaningful negotiations with Israel.  To the contrary, PLO leadership has condemned a U.S. peace plan they have not yet seen and refused to engage with the U.S. government with respect to peace efforts and otherwise."
Their statement also said the decision was made due "Administration and Congressional concerns with Palestinian attempts to prompt an investigation of Israel by the International Criminal Court."
Despite the harsh move, the State Department said that the U.S. "continues to believe that direct negotiations between the two parties are the only way forward" and that it is not retreating from the efforts to get an Israeli-Palestinian peace deal.
Go deeper