How populism extended across Europe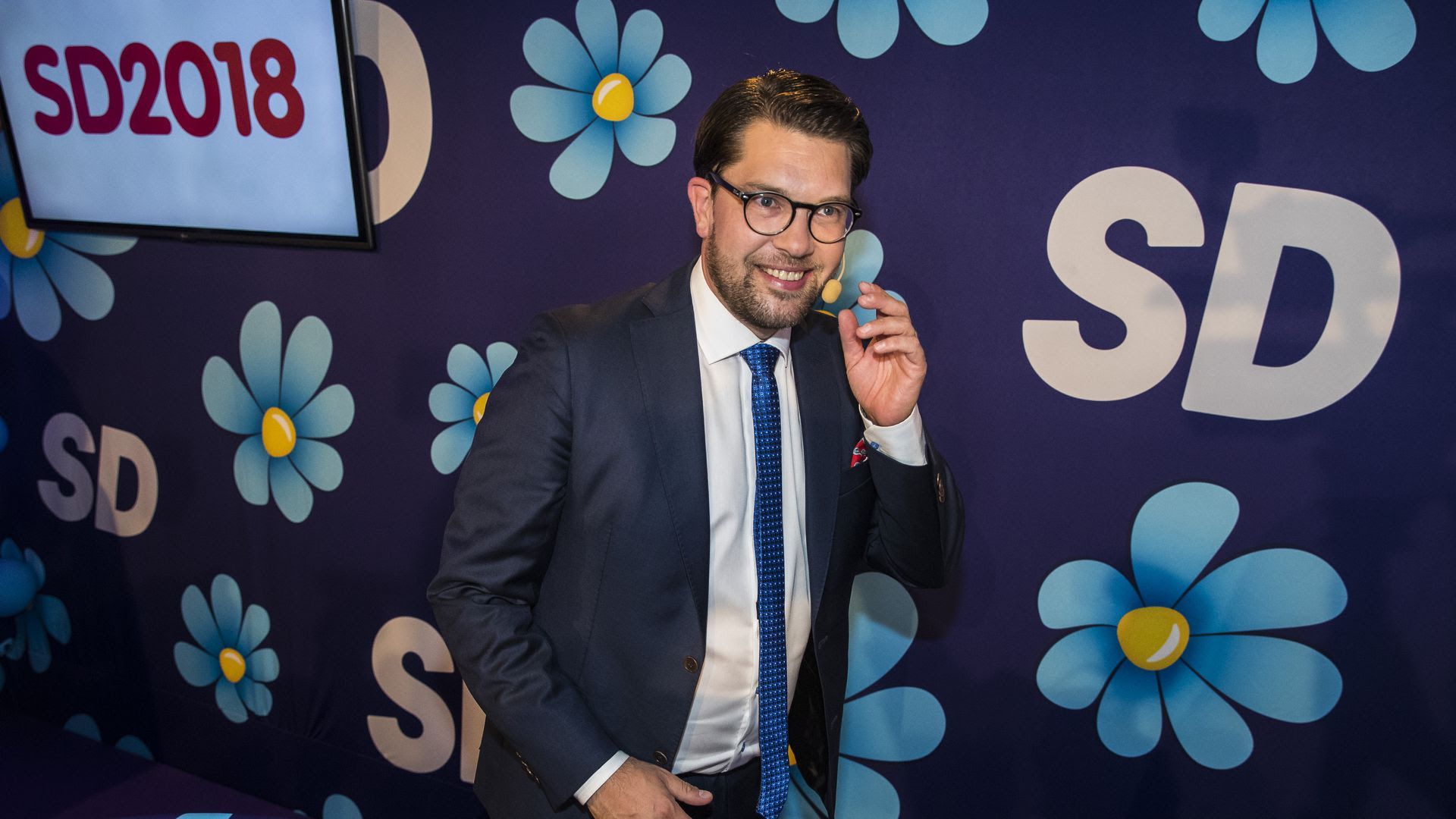 Attempting to discern the roots of Europe's rising populist minority is difficult given the broad range of attitudes and social currents across the continent.
The big picture: While Europe's populist movements get a lot of frenzied discussion in the press, they haven't really gained that much clear electoral success. But they're still managing to seize the political narrative seemingly everywhere — even in countries that vary wildly demographically.
Much of the movement's notoriety can be attributed to its most controversial figures, like The Netherlands' Geert Wilders or France's Marine Le Pen.
Religious voters in some of Europe's most traditionally Catholic strongholds, like Italy, are latching onto populist ideas. That's not always the case: Le Pen tried to avoid religion, but faced pushback from within her own family.
Meanwhile, the populist rise in more secular nations, especially in Scandinavia, is backed by rebranded, normalized right-wing political parties that have sought to seize the mantle of traditionalism.
There's no doubt that religious Western Europeans are pushing against immigration and non-minority religions, like Islam.
Pew's "Being Christian in Western Europe" survey shows that Western European Christians are much more likely to believe that immigration should be reduced and that Islam is incompatible with western society.
It's worth noting that Pew's survey doesn't find that most WesternEuropean Christians hold anti-Islam views — simply that they're much more pervasive among those who identify as religious.
And both practicing and non-practicing Christians in Western Europe are more likely to agree with the statement, "Our people are not perfect, but our culture is superior to others," than non-affiliated Western Europeans.
There are some noticeable outliers, including both Norway and Sweden, where the religiously unaffiliated are more likely to back reducing immigration levels than their non-practicing Christian counterparts. It tracks with a newer, more nuanced strain of populism.
Norway's populist Progress Party features a more traditional neoliberal economic focus, granting wider appeal as The Atlantic highlights. The party has benefitted from a stint in power that's allowed it to tone down some of its more controversial rhetoric.
And Sweden faces a reckoning on the issue of assimilation, seized upon by the far-right Sweden Democrats, which have attempted to shed their neo-Nazi roots with a more traditional "law-and-order" focus, per the NYT.
The bottom line: The social currents driving Europe's anti-immigration, anti-Muslim upheaval — attributable to a vocal minority — can't be described by one simple trend. Different European nations have different driving forces behind their populist, nationalist voices — all to varying levels of electoral success.
In order for those minority voices to seem more pervasive and influential, look for them to continue to join together, like Hungary's Viktor Orbán and Italy's Matteo Salvini, against the global, liberal establishment as next year's European Parliament elections edge closer.
Go deeper