Hurricane Florence on track for direct, dangerous strike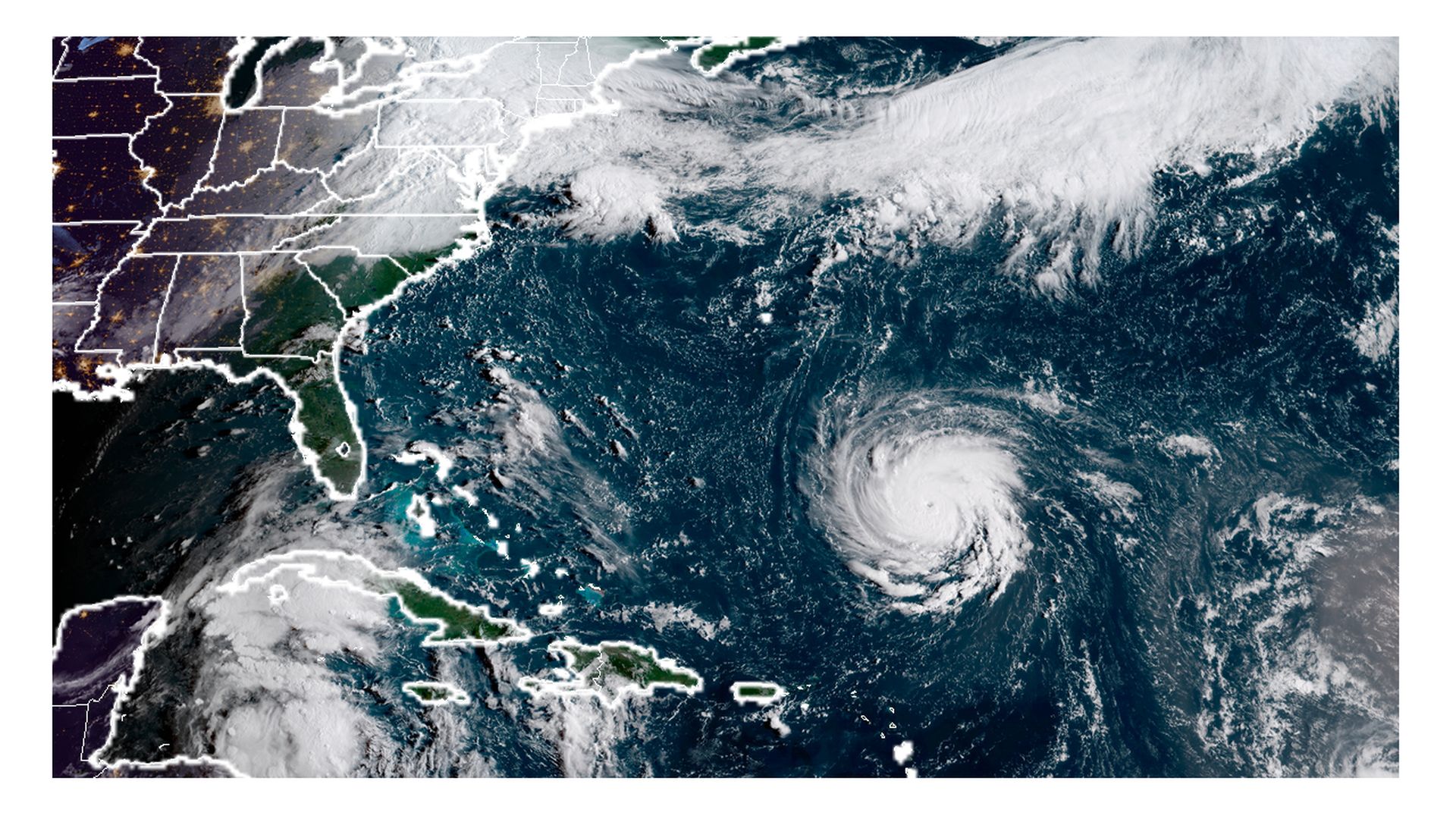 Hurricane Florence, currently a Category 4 storm, is going through an astonishingly rapid intensification process, and could hit anywhere from the Carolinas to the Mid-Atlantic by Thursday or Friday.
Driving the news: As of 5 pm ET, Hurricane Florence had maximum sustained winds of 140 mph. The official intensity forecast has been raised — now calling for it to peak as a Category 5 storm before weakening slightly as it makes its approach to the coast. All eight of South Carolina's coastal counties will face a mandatory evacuation beginning at noon Tuesday, per The State.
What's happening: Computer models are still projecting a range of landfall locations, so anywhere from South Carolina to Virginia are still in play. This will be a very large storm, with damaging impacts far from the center.
If Florence follows current model projects and official forecasts, it would...
Be capable of producing 20-30+ inches of rain in the Carolinas and Mid-Atlantic, possibly including the D.C. area. This is a nightmare inland flood scenario.
Bring hurricane-force winds for more than a day to a swath of land about 350 miles in diameter or greater, extending well inland from the landfall point. 
Drive one of the largest potential storm surges on record onto the Carolina coast.
Be one of the strongest hurricanes on record to make landfall in the Carolinas or Mid-Atlantic.
Make landfall or come closest to land on Thursday-Friday before stalling for up to three days.
Be smart: This could be a major test of how President Trump handles another multifaceted crisis, this time one that is possibly at his literal doorstep. 
Go deeper