Hurricane Florence strengthens to a Category 4 storm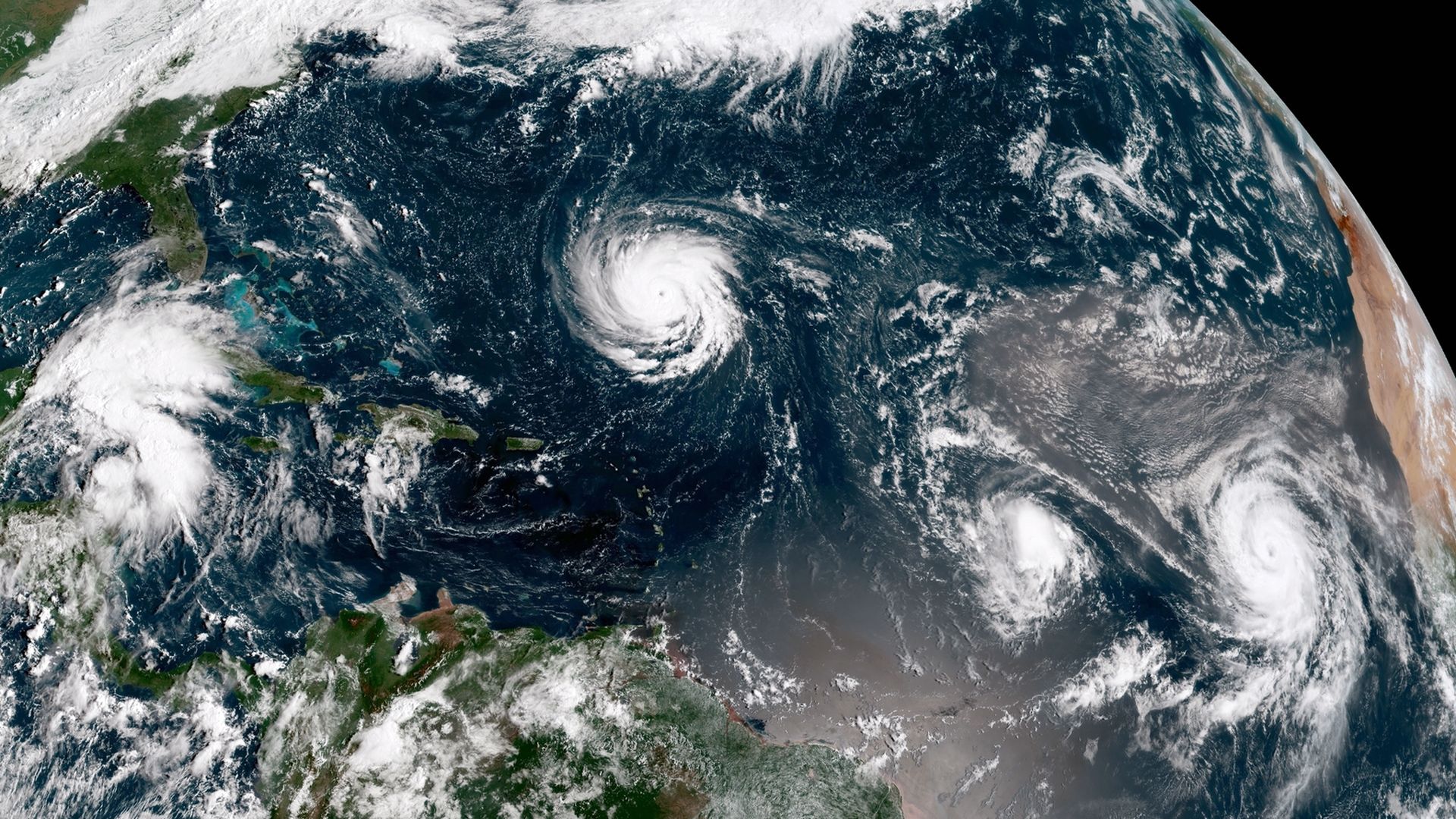 As of 5 p.m. ET, Hurricane Florence had maximum sustained winds of 140 mph. The official intensity forecast has been raised — now calling for it to peak as a Category 5 storm before weakening slightly as it makes its approach to the coast.
The big picture: Florence poses extraordinary risks for the East Coast, from storm surge flooding at the coasts, to high winds inland and potentially deadly inland flooding. As of 5 pm ET, the National Hurricane Center said the storm's hurricane force wind field had doubled in size in the past 12 hours.
Go deeper