What we're watching: Pence, Conway react to NYT op-ed on Sunday shows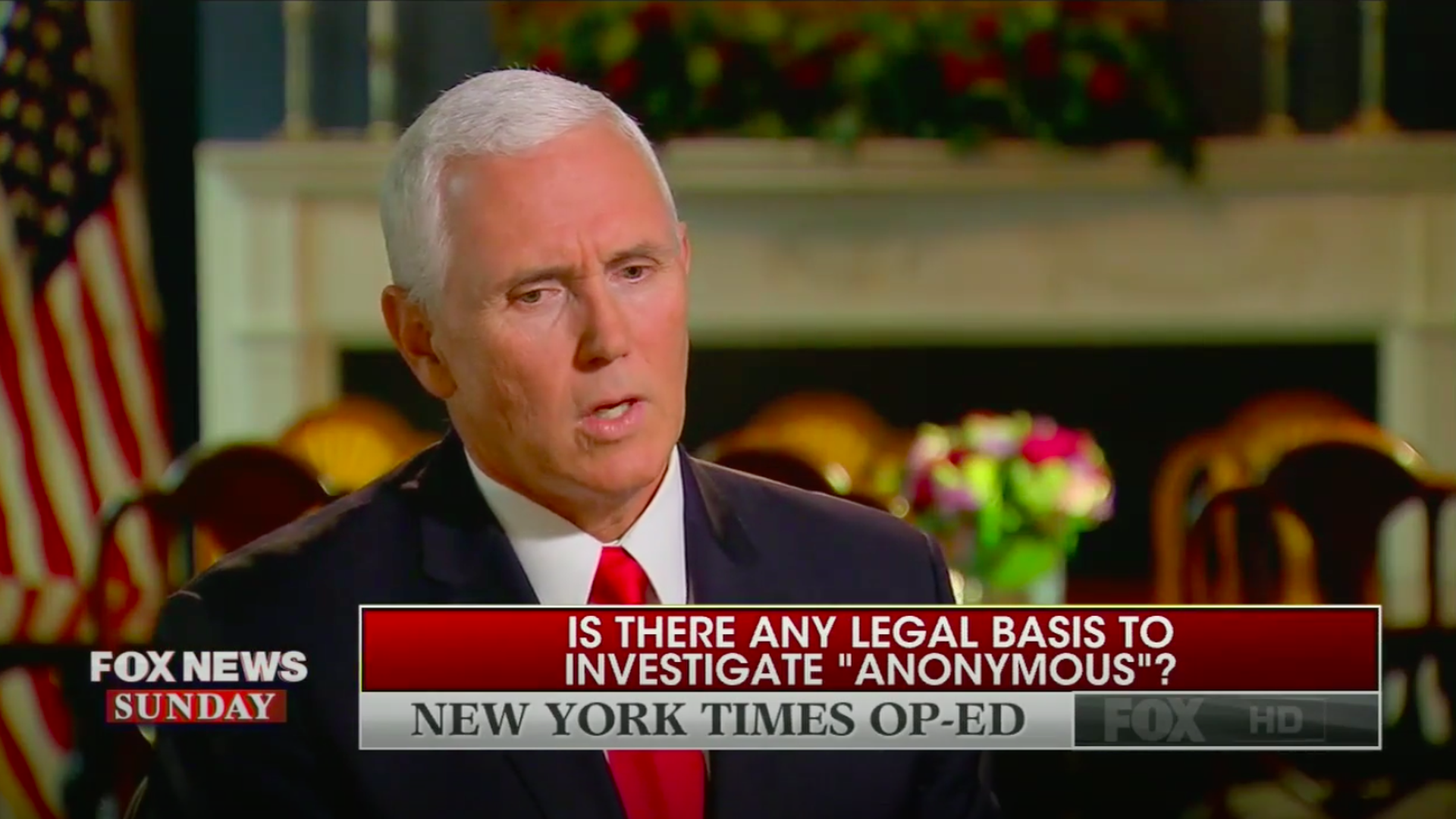 The fallout from last week's anonymous New York Times op-ed continued Sunday with administration officials and lawmakers taking to the morning news shows to offer their reactions.
The big picture: Among loyal members of the Trump administration, the message was clear: The author of the op-ed is a coward who could pose a threat to national security and should resign. Trump critics, meanwhile, are largely of the opinion that the op-ed shines a truthful light on the dysfunction of the White House — and that the idea that top officials would even consider invoking the 25th Amendment is extremely troubling.
Vice President Mike Pence
On "Fox News Sunday," Pence suggested that there could be criminal activity involved in the writing of the op-ed, and that the individual should resign. He also said that he'd be willing to take a lie detector test if ordered by Trump.
In a separate appearance on CBS' "Face the Nation" with Margaret Brennan, Pence dismissed that there had been any discussion of the 25th Amendment: "No. Never. Why would we be, Margaret?"
Kellyanne Conway
On CNN's "State of the Union," counselor to the president Kellyanne Conway called the op-ed "ridiculous" and speculated that the writer's motivation was to sow discord in the administration.
Sen. Dick Durbin (D-Ill.)
On NBC's "Meet the Press," Sen. Dick Durbin asked what kind of White House environment could give rise to such an astonishing revolt. He compared the dysfunction to President Obama's term in office — which he claimed was without an indictment or major scandal.
Sen. Ben Sasse (R-Neb.)
Sen. Ben Sasse, a frequent Republican critic of President Trump, questioned the decision to write the op-ed, saying it wouldn't "do anything but other than drive more paranoia."
Go deeper