Obama and Trump compete for airtime ahead of midterms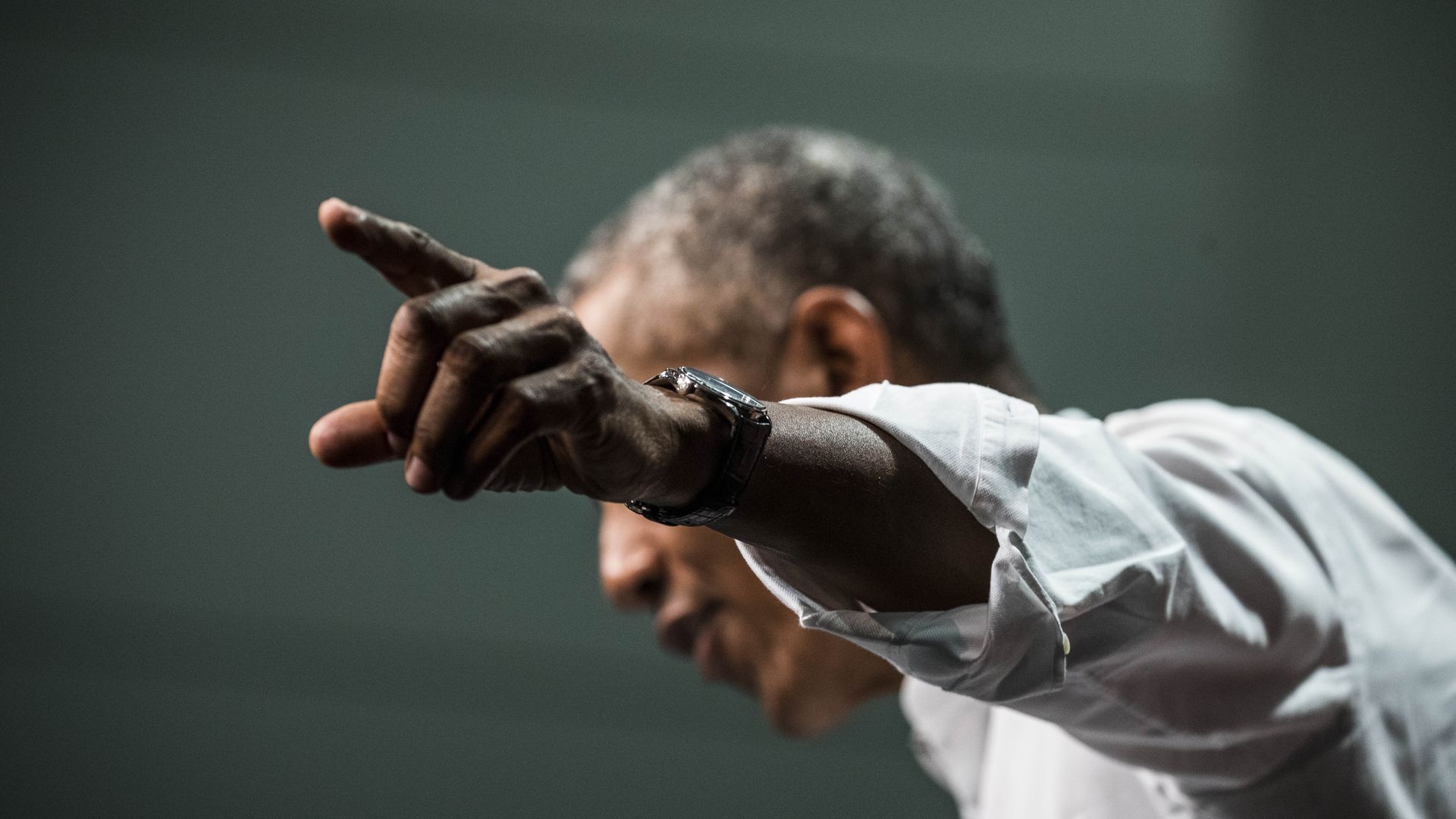 President Trump has a sudden competitor for airtime: CNN and MSNBC covered President Obama's first 2018 campaign rally Saturday as if he were in a general-election race with his successor.
Be smart, from N.Y. Times' Adam Nagourney: "Obama's decision to enter the fray ... could very well, as some Democrats acknowledge, energize Republican ... voters ... But he made clear his main goal [yesterday] was getting Democrats and independents, who are a big bloc of voters [in Orange County], to turn out."
What's happening: CNN ("ANY MOMENT") and MSNBC ("HAPPENING NOW") both went with empty-podium teases ahead of Obama's appearance in Anaheim, Calif., and then both used "BREAKING NEWS" tabs during his live remarks. Fox News was airing a taped show, but used soundbites later.
After calling out Trump and the Kochs in a speech the day before, Obama went with generic descriptions yesterday, but said, "[W]hen you look at the arc of American history, there's always been a push and pull ... between those who promote the politics of hope and those who exploit the politics of fear."
Go deeper