Watergate echoes get louder for Trump's presidency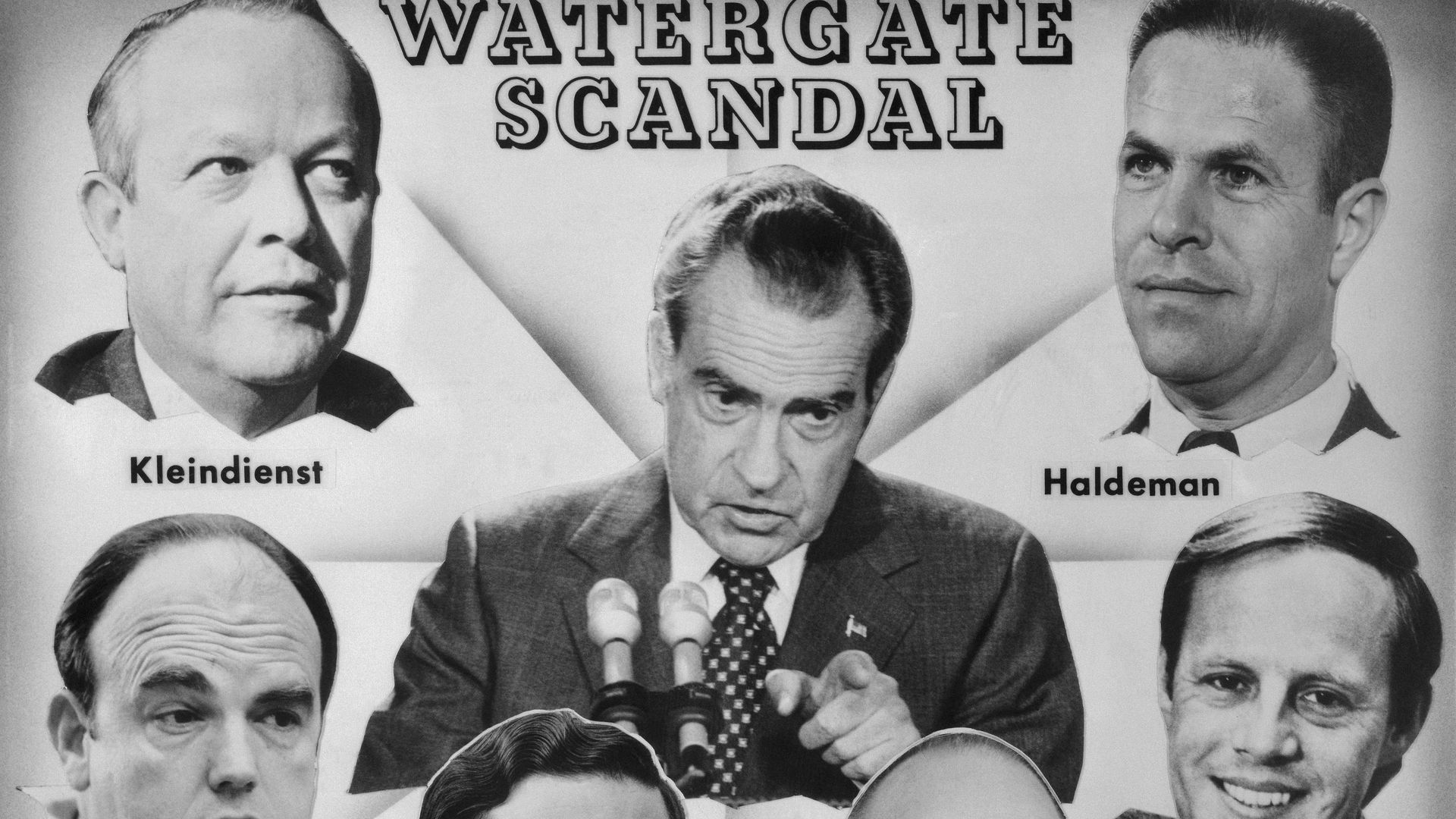 President Trump's tenure has become marred in scandal and betrayal, as he suggests he may issue a Department of Justice order to find an anonymous dissenter among his aides.
Why it matters: The similarities between Watergate and the Trump presidency are becoming more and more clear. "The White House seethes with intrigue and backstabbing as aides hunt for the anonymous Deep (state) Throat among them. A president feels besieged by tormentors — Bob Woodward is driving him crazy — so he tends his version of an enemies list, wondering aloud if he should rid himself of his attorney general or the special prosecutor or both," AP's Cal Woodard and Nancy Benac write.
"For months, the Trump administration and its scandals have carried whiffs of Watergate and drawn comparisons to the characters and crimes of the Nixon era. But this week, history did not just repeat itself, it climbed out of the dustbin and returned in the flesh," they continue.
"Nearly every element in Trump's trouble has a Watergate parallel":
"Special prosecutor Robert Mueller is leading an independent investigation sparked by a break-in at the Democratic National Committee, the same target that opened the Watergate can of worms, though this time the burglary was digital and linked to Moscow, not the Oval Office."
Tim Naftali, a New York University historian who directed the Richard Nixon Presidential Library and Museum:
"This is a president who says things publicly that we know from the tapes that Nixon said privately."
Go deeper