Florence to hit East Coast as a major hurricane next week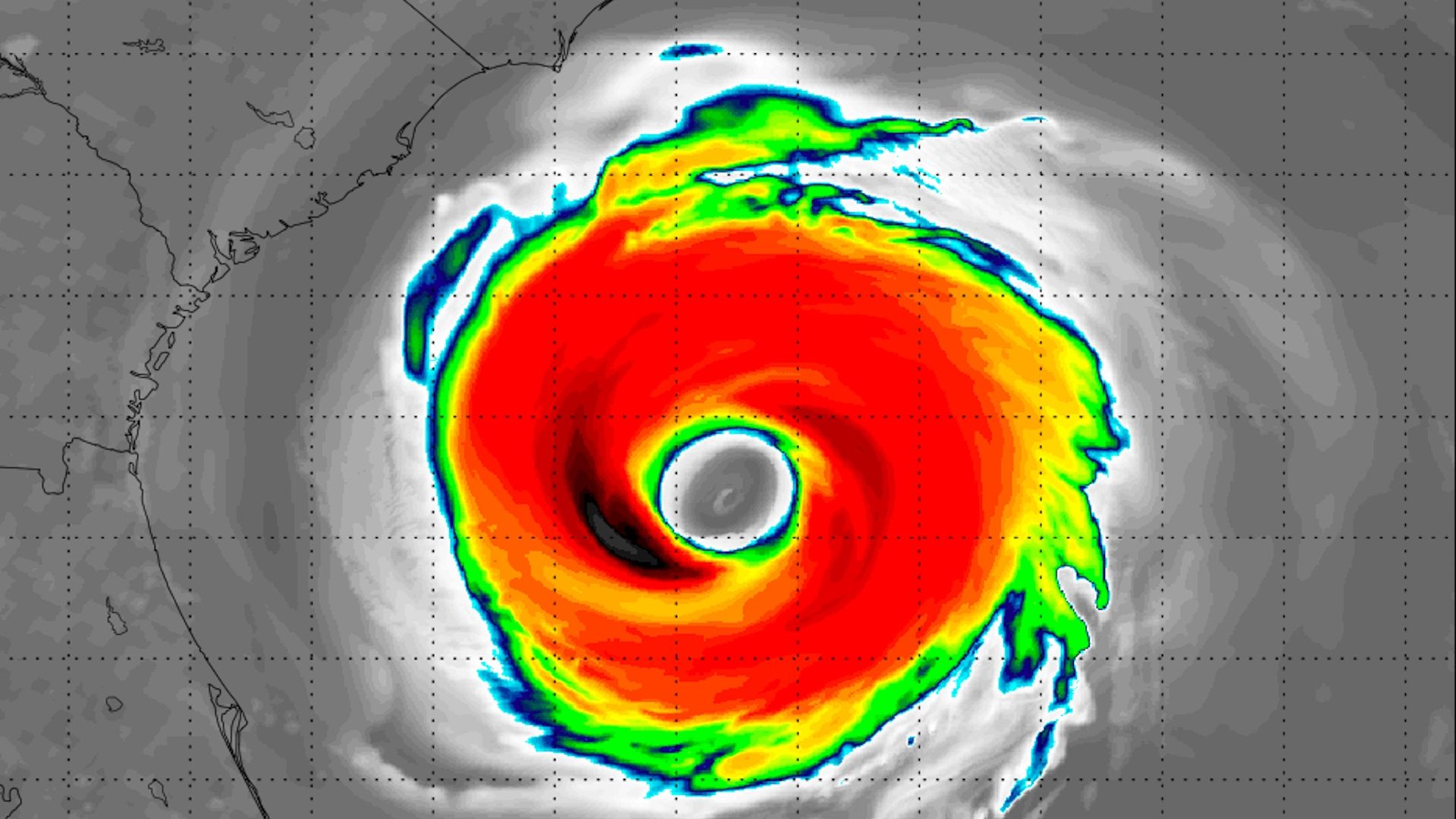 The NHC is projecting that Hurricane Florence will be a Category 4 storm with 145 mph sustained winds 5 days from now.
Why it matters: That's the strongest five-day intensity forecast for an Atlantic hurricane they've issued in the past two decades. Keep in mind though, intensity forecasts are much more uncertain than track forecasts.
The big picture: A highly unusual and complex chessboard of weather systems across the North Atlantic are conspiring to push now-Tropical Storm Florence to the west-northwest, rather than out to sea as every other storm in its current position has done.
Particularly crucial in the storm track forecast is a potentially record-breaking area of high pressure that is forecast to build to the storm's northeast next week. This will act as an atmospheric stop sign, pinning what could then be a powerful hurricane close to or over the East Coast.
One reason why forecasts are anticipating that Florence will rapidly intensify is the ocean temperatures. Sea surface temperatures are at least 3 degrees Fahrenheit warmer than average off the East Coast, giving the storm plenty of fuel. This should allow the storm to intensify.
The details: Depending on the storm's intensity and exact path, both of which are considerably uncertain, the storm could pose a devastating threat to areas that have not seen a major hurricane make landfall in decades.
The timing of a possible landfall is late next week, between Thursday and Saturday.
Assuming it makes landfall, Florence could pose a devastating threat to areas that have not seen a major hurricane strike in decades.
Charleston, South Carolina, for example, last saw a Category 4 storm make a direct hit in 1989, when Hurricane Hugo struck.
Since Hugo, the area has expanded in population, and sea level rise from climate change and land subsidence has led to increasingly common "sunny day flooding," making any storm surge threat from a hurricane particularly serious.
Yes, but: There is lots of time for the forecast to change. There are still scenarios in play where Florence comes close to the East Coast, but does not make landfall.
For now, meteorologists and government officials are urging East Coast residents to pay close attention to official forecasts and take actions to prepare for a possible storm. This includes buying particular supplies and familiarizing yourself with evacuation routes, should that become necessary next week.
Go deeper:
Go deeper