Trump officials use Times op-ed to knife people they hate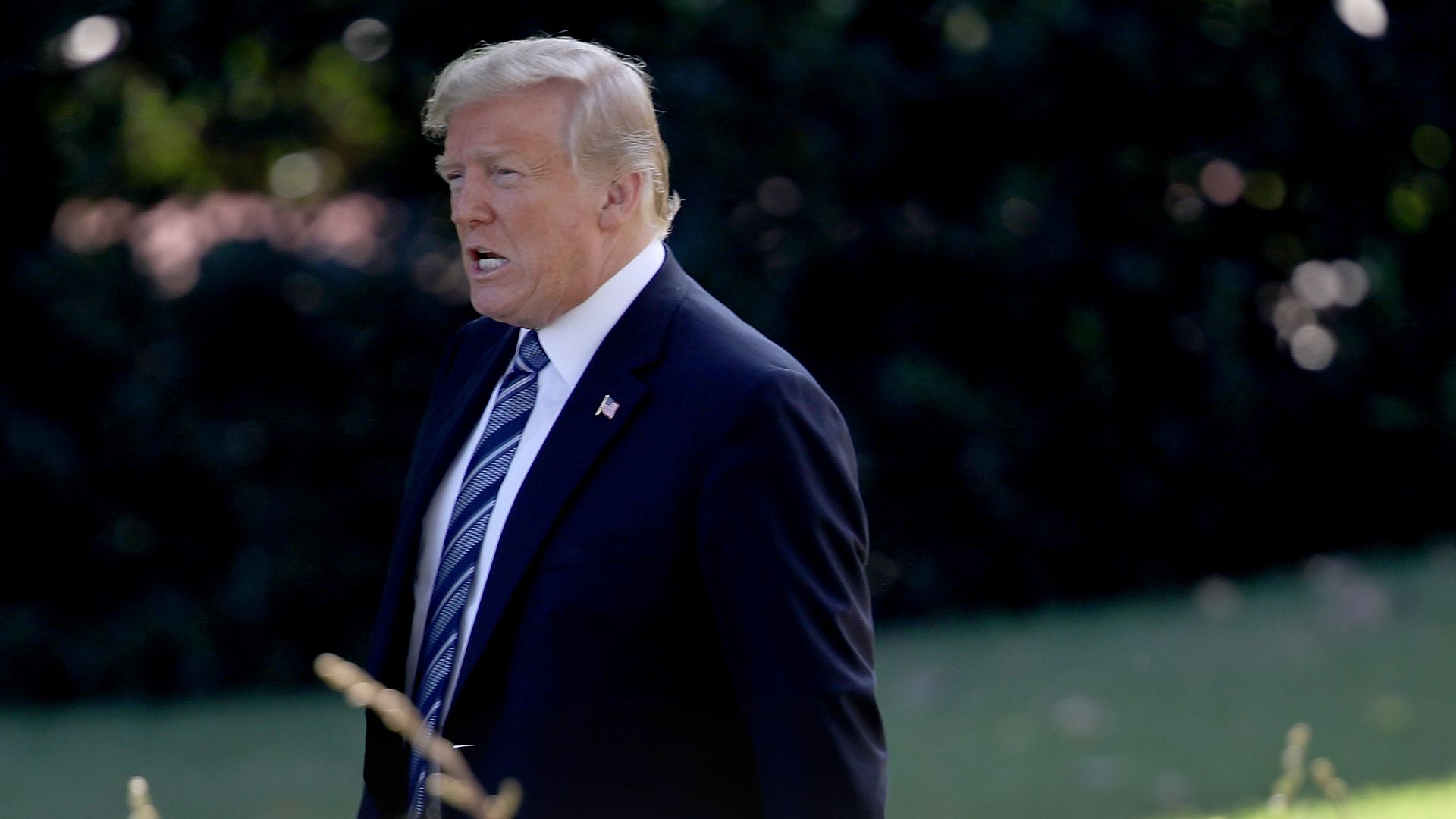 Trumpworld sources tell Axios that officials rapidly shifted from trying to smoke out the author of the anonymous N.Y. Times op-ed, to using the guessing game to knife people they already hated — whispering the names of rivals and enemies as potential authors.
By last night, MSNBC counted 27 senior officials in the Trump administration (to use The Times' formulation) who had issued denials.
Here's my bet, which is contrarian to a lot of what you'll hear: There's a lot of speculation that The Times puffed up the person's importance, but I think the official actually is indisputably "senior."
Here's why: If I'm The Times, I know that publishing the anonymous blast is going to be controversial. I assume the person will be unmasked, perhaps sooner rather than later. And I don't want to look like a dope when the identity is known. If it weren't an actual big fish, I'd have a "fake news" problem.
How many suspects? "Paul Light, a New York University professor and expert on the federal bureaucracy, said about 50 people could have legitimately written the column," per AP.
"Martha Joynt Kumar, director of the White House Transition Project, meanwhile, puts the number of true senior administration officials at around 100."
P.S. "Trump especially liked the statement by Secretary of State Mike Pompeo," per the WashPost:
"While traveling in India, Pompeo criticized the 'liberal newspaper' and described the anonymous editorial as 'a disgruntled, deceptive, bad actor's word.'"
Go deeper: List of deniers.
Go deeper