Trump accuses the Times of "virtually ... treason"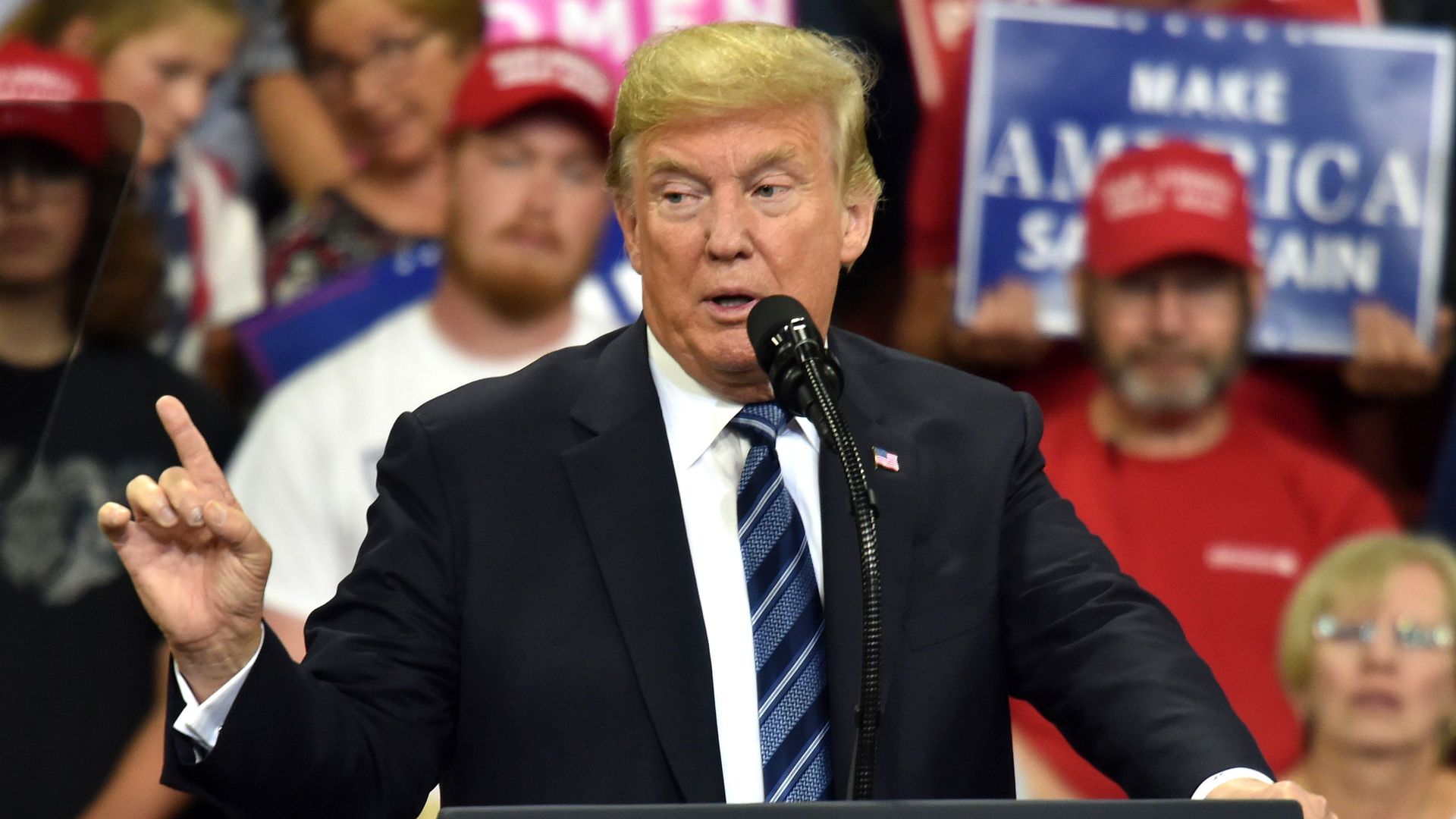 President Trump escalated his attacks on the N.Y. Times during an interview last night in Montana with Pete Hegseth of "Fox & Friends":
"Well, number one, The Times should never have done that [printed the anonymous Op-Ed] because really what they've done, virtually, it's treason. You can call it a lot of things ..."
"They're all saying, you know, it's got to be at a fairly low level. ... I see all the people that are saying such great things. There's a lot of love in the administration, and the White House is truly, as you would say, a well-oiled machine — it is working so well."
Go deeper