Increasing odds that Tropical Storm Florence will threaten East Coast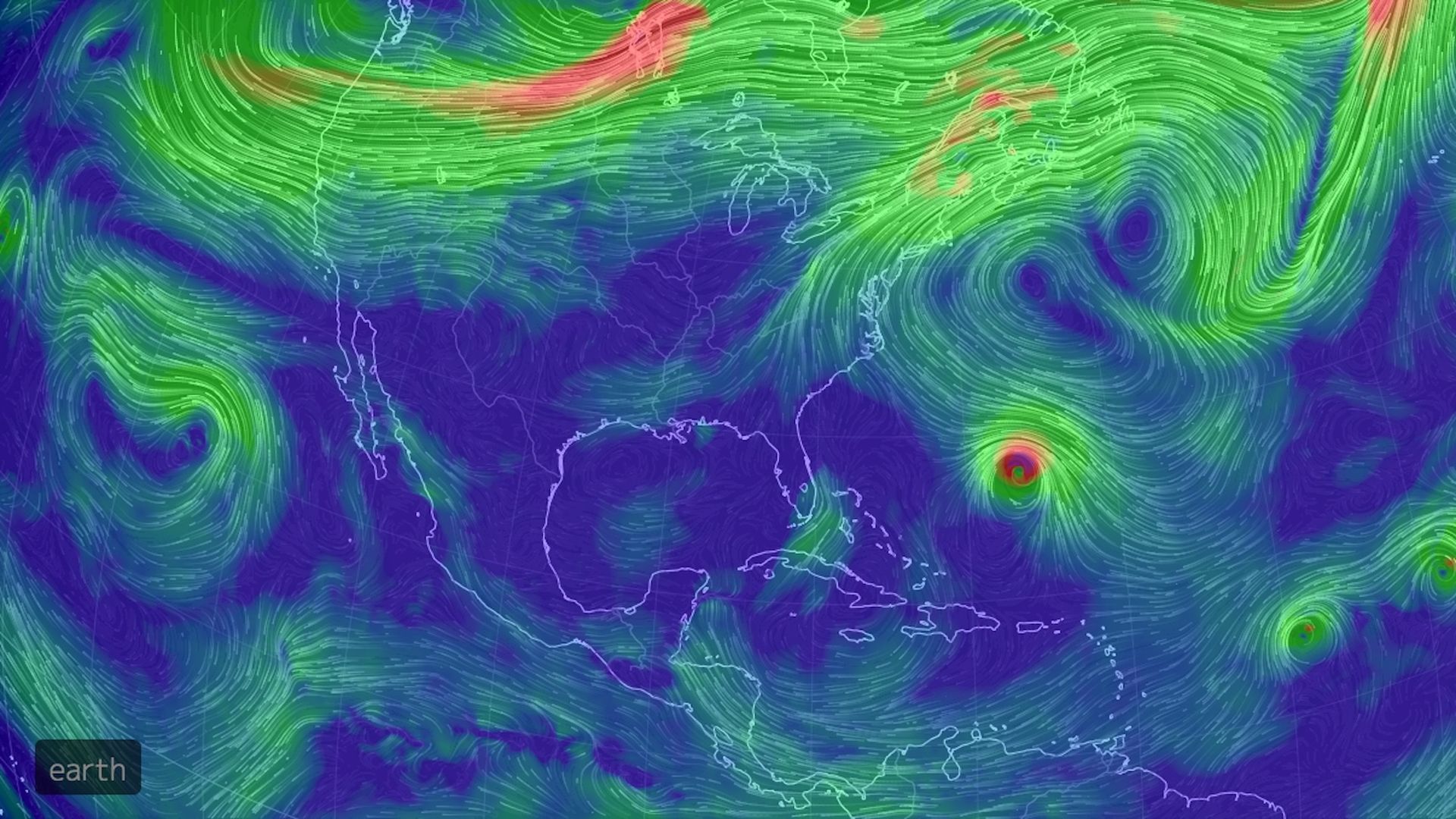 Due largely to an unusual weather pattern across the North Atlantic, Tropical Storm Florence is increasingly likely to threaten the East Coast of the U.S. sometime next week, possibly as a major hurricane of Category 3 intensity or greater.
Why this matters: Computer model guidance for Florence have been volatile, exhibiting what forecasters call the "windshield wiper effect" of oscillating back and forth from run to run. However, they've now narrowed somewhat, agreeing that the storm will either pass close to or move into the East Coast next week — a potentially damaging scenario.
The details: Florence had been a formidable Category 4 storm, but has weakened temporarily into a tropical storm in the face of dry air and strong upper-level winds that tore apart its most fearsome thunderstorms. It's forecast to re-intensify over the weekend into a Category 3 storm, with maximum sustained winds of around 125 miles per hour.
What's next: The medium-term forecast for Florence is relatively straightforward — it will churn west-northwest, passing over increasingly warm waters. This will (barring other factors) allow it to intensify. It's what happens later that's still in question.
How it works: Tropical storms and hurricanes located in Florence's position, about 1,000 miles east-southeast of Bermuda, normally wouldn't be a threat to the U.S., as they tend to curve out to sea. In fact, if it were to make landfall in the U.S., it would follow an unprecedented track when compared to the modern history of Atlantic hurricanes.
However, a large area of high pressure, known as a "blocking high," will build above the Northwest Atlantic by late this weekend, effectively sealing off Florence's escape route.
A similar scenario involving a blocking high forced Hurricane Sandy to move from east-to-west into the New Jersey shore in 2012.
The clockwise circulation around this anomalously strong high will tend to block the storm's northeastward progress, and fling the storm closer to the East Coast.
Driving the news: Computer model projections on Friday morning show a heightened risk of a landfall somewhere in the Southeastern U.S., but anywhere along the East Coast is still a possibility. It's also still possible the storm will come close but not make landfall.
My thought bubble: Meteorologists like to say, "When dealing with an anomalous weather pattern, expect an anomalous result." As TWC's Jonathan Erdman tweets (see below), there's potentially significant U.S. impacts from Florence, whether it makes landfall or not.
The bottom line: Residents along the East Coast should make sure their hurricane kits are completely stocked, and their evacuation plans are in place in case that becomes necessary. Also, pay close attention to the latest forecasts from the National Hurricane Center throughout the weekend.
Go deeper