Trump says withholding money from Palestinians could force peace deal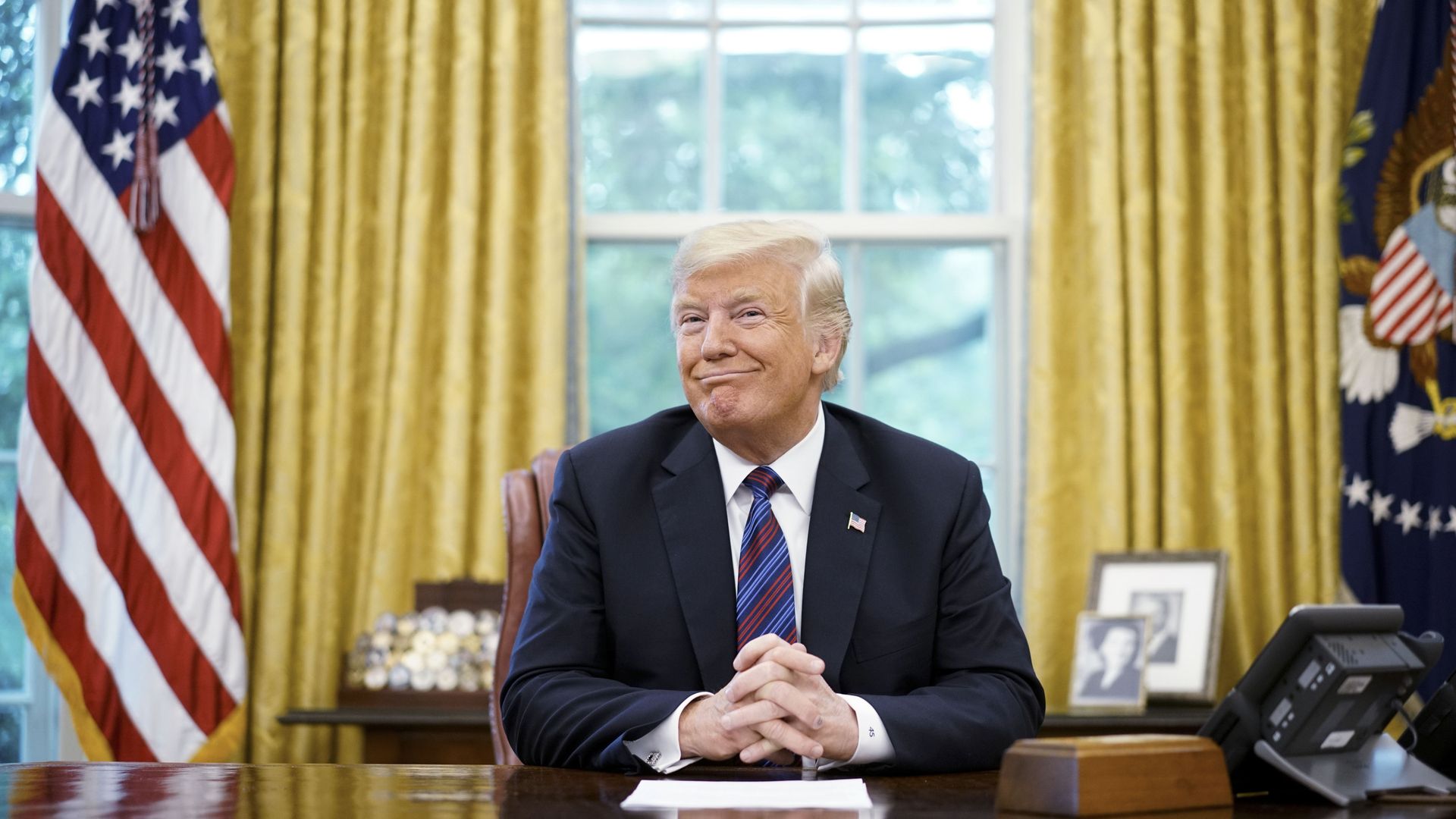 In a conference call with Jewish leaders Thursday, President Trump said that he had stopped giving money to the Palestinians and their leaders in order to force them to the table for a peace deal with Israel.
"I said to some of the past negotiators.  'Did you ever do that before?  Did you ever use the money angle?' They said, 'No, sir.  We thought it would be disrespectful.'  I said, 'I don't think it's disrespectful at all.  I think it's disrespectful when people don't come to the table.'"
The big picture: Trump also told the Jewish leaders that recognizing Jerusalem as Israel's capital took the issue off the table and moved both sides closer to a deal — though conversations between Palestinian leaders and the White House have effectively been shut down since then. He added that Israel would have to do good things for the Palestinians in order to bring about any deal, though he remains sure that a solution can be reached despite the region's complexities.
Go deeper