Sessions threatens Big Tech action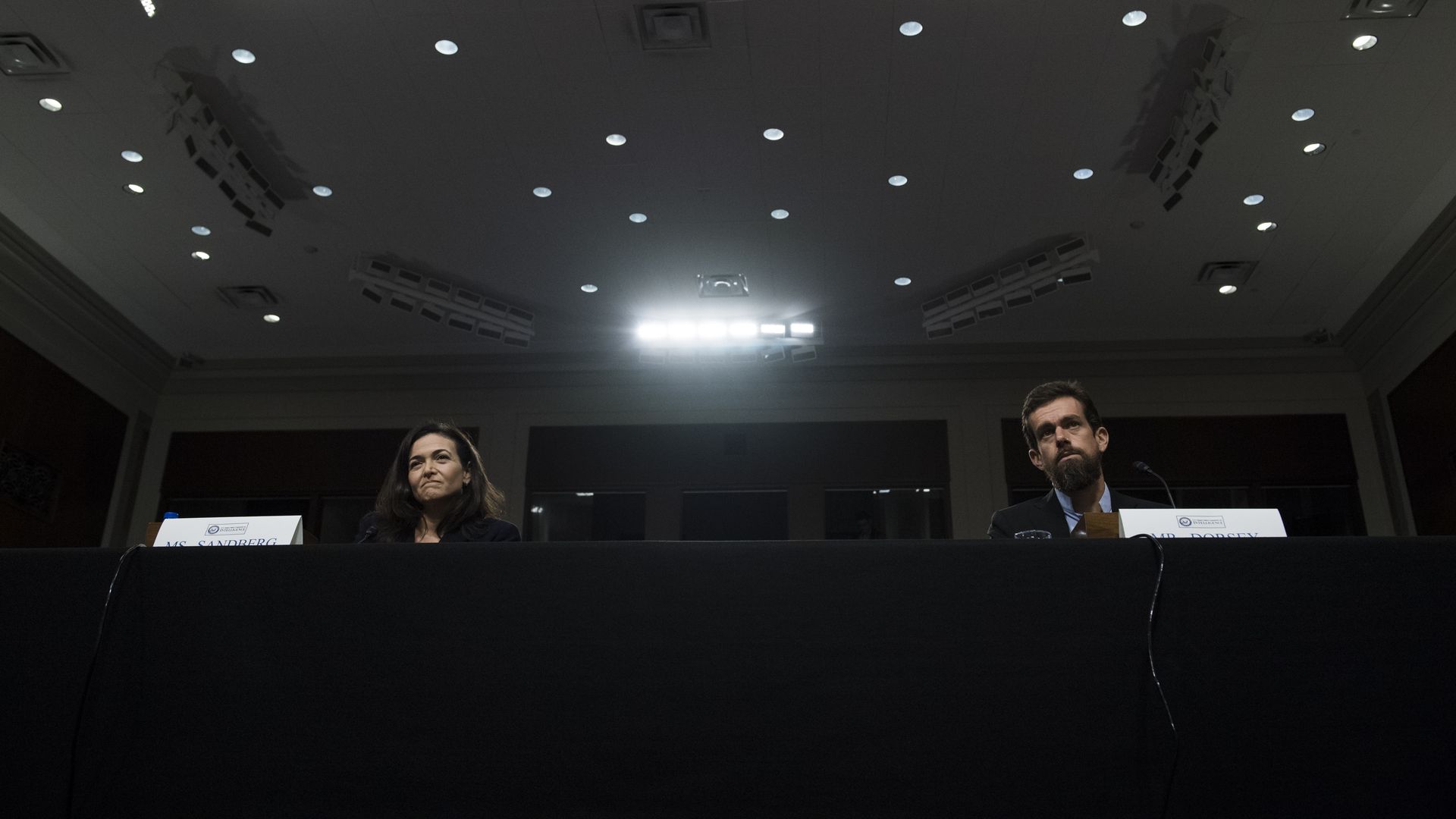 Attorney General Jeff Sessions will meet with state attorneys general this month "to discuss a growing concern that these companies may be hurting competition and intentionally stifling the free exchange of ideas on their platforms," Axios' David McCabe reports.
Why it matters: The unexpected Justice Department statement raises the prospect of antitrust action against the companies.
The alarm about competition follows rising Republican allegations of online censorship, which President Trump has started hammering.
"This is an enormous assertion of investigatory powers, in a highly charged political environment," said Public Knowledge's Gene Kimmelman, who served in the Justice Department's Antitrust Division under Obama.
A new Axios/SurveyMonkey poll finds significant public distrust of search engines, with two-thirds of Republicans believing results skew left:
P.S. Wall Street Journal p. 1: "Antitrust enforcers are preparing to give the green light to two major deals in the health-care industry, CVS Health's planned acquisition of health insurer Aetna and Cigna's planned purchase of Express Scripts."
Go deeper