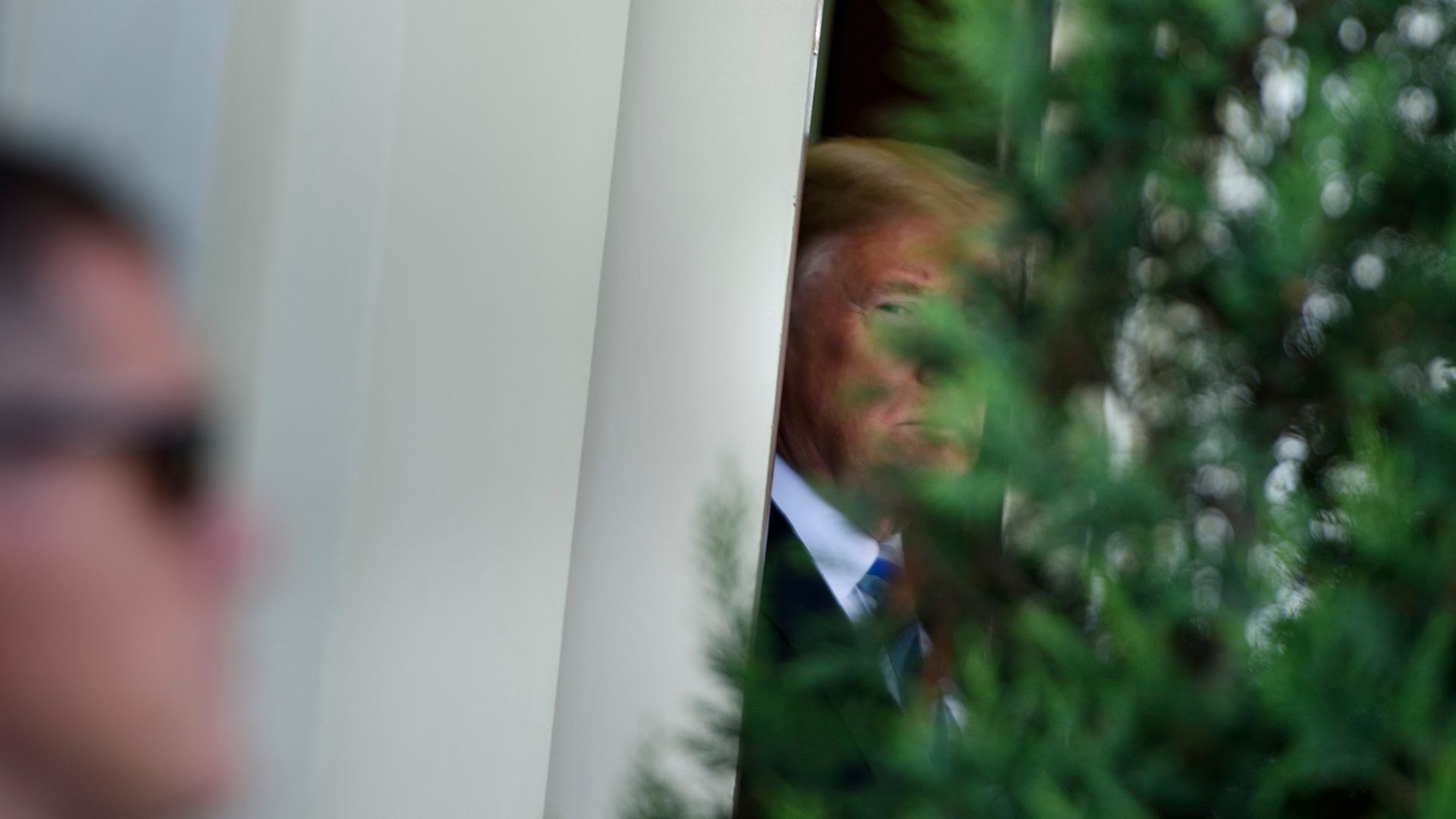 The New York Times published an unprecedented anonymous op-ed today by a senior Trump administration official who claims membership in an effort to actively undermine the president.
Why it matters: It's not normal for the Times to publish an anonymous staffer bagging on the president — and the fact that the Times permitted anonymity suggests they're taking this person's words seriously. (The Times knows the staffer's identity and is keeping it secret to protect that person's job.)
Between the lines: It's also worth taking a deep breath. There are scores of officials who could be labeled "senior official in the Trump administration."
From the op-ed:
"We want the administration to succeed and think that many of its policies have already made America safer and more prosperous."
"But we believe our first duty is to this country, and the president continues to act in a manner that is detrimental to the health of our republic."
"That is why many Trump appointees have vowed to do what we can to preserve our democratic institutions while thwarting Mr. Trump's more misguided impulses until he is out of office."
The big picture: "[S]uccesses have come despite — not because of — the president's leadership style, which is impetuous, adversarial, petty and ineffective."
"Astute observers have noted... that the rest of the administration is operating on another track, one where countries like Russia are called out for meddling and punished accordingly, and where allies around the world are engaged as peers rather than ridiculed as rivals."
"This isn't the work of the so-called deep state. It's the work of the steady state."
The bottom line: "Given the instability many witnessed, there were early whispers within the cabinet of invoking the 25th Amendment... But no one wanted to precipitate a constitutional crisis."
"[W]e will do what we can to steer the administration in the right direction until — one way or another — it's over."
"The bigger concern is not what Mr. Trump has done to the presidency but rather what we as a nation have allowed him to do to us. "
Be smart: Trump already feeds on "Deep State" conspiracy theories. This is unprecedented ammunition for Trump's fiercest defenders to send him over the top.
Flashback: Why top White House officials won't quit Trump [Axios, August 2017]
Get more stories like this by signing up for our daily morning newsletter, Axios AM. 
Go deeper