What we're reading: Making Big Tech more accountable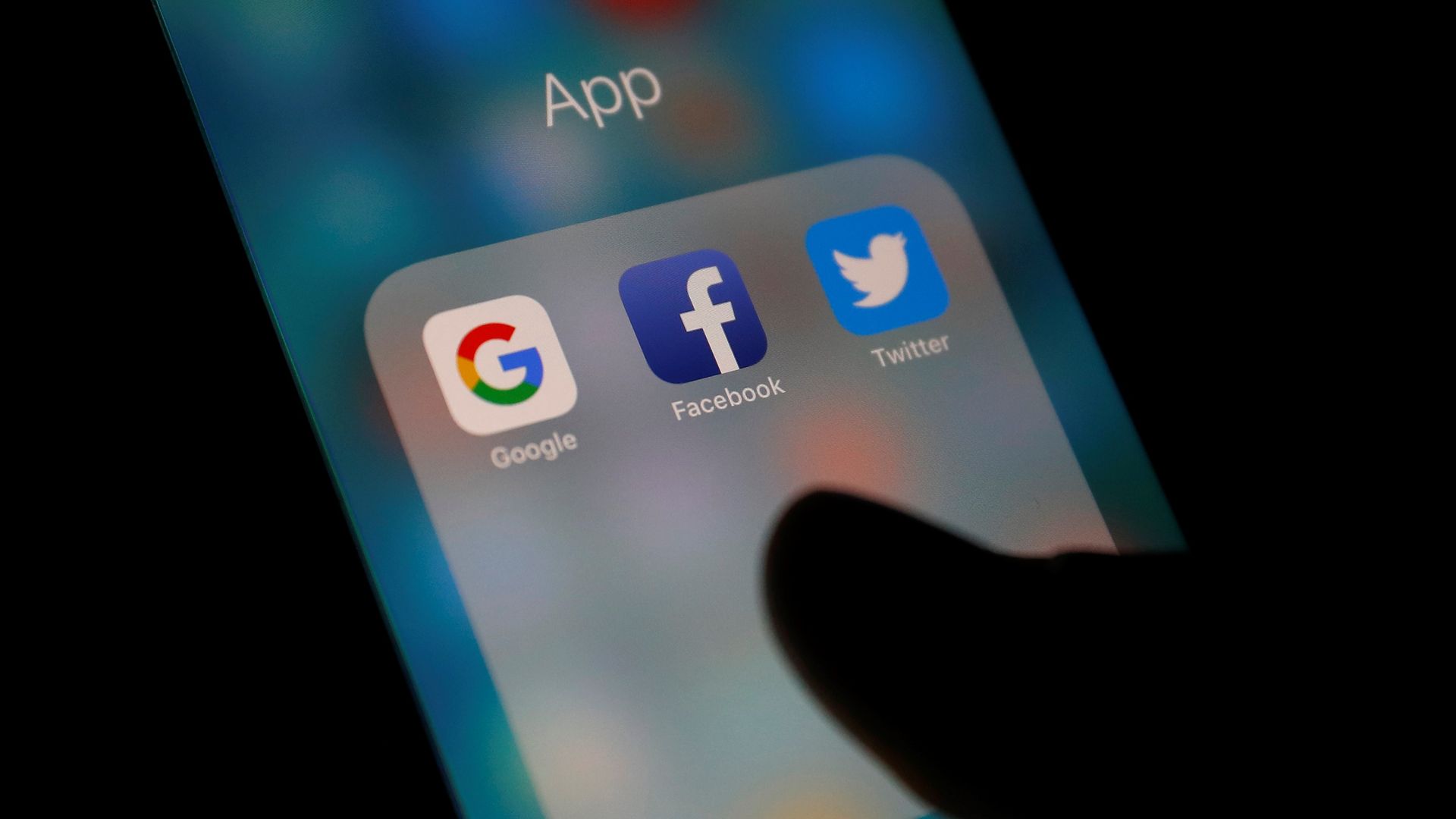 On the eve of Silicon Valley executives' congressional testimony, two prominent voices in tech policy from opposite ends of the political spectrum are arguing that Big Tech should be more accountable — via antitrust law or transparency standards.
Why it matters: Tim Wu, a Democrat who coined the phrase "net neutrality," and Ajit Pai, the current Republican FCC chairman who is considered a major foe of net neutrality, are both coming out swinging against Big Tech. While both have strikingly different views on many aspects of regulation, the fact that they both believe the tech giants need to be reined in underscores the existential problem these companies face.
Pai, in a Medium post, said he hopes this week's hearings provide a debate on the "ever-increasing role of these massive companies in our economy and civic society."
Specifically, he suggests companies like Google, Facebook and Twitter need oversight to hold them to standards of transparency, privacy and freedom of expression — even though he does not believe they should be heavily regulated.
He points out that broadband providers are held to transparency standards, and wonders "whether the time has come for [tech] companies to abide by new transparency obligations." He also asks if consumers should "have greater control over the use of their information" by tech firms — even though he supported last year's repeal of the FCC's privacy rules for broadband providers.
Between the lines: Pai's larger point is that mega-sized tech companies shouldn't get a free pass while telecom companies are held to certain obligations. But the FCC does not have jurisdiction over tech companies. So there's little Pai can do to eliminate a double standard between the tech and telecom sectors without Congress' help.
"At the same time, it's important to have a serious conversation about these issues — not least because these tech giants have come to have much greater influence over our economy and society.
"The public deserves to know more about how these companies operate. And we need to seriously think about whether the time has come for these companies to abide by new transparency obligations."
— FCC Chairman Ajit Pai
Wu, in a Verge podcast, argued broadly that the populist revolt against Big Tech is justified and that huge, monopolist companies often end up hurting the economy and innovation.
He argues against a regulatory approach — somewhat ironically, given his staunch support of net neutrality — and instead says antitrust enforcers need to go back to using a competition standard to be true trust-busting referees.
Facebook is willing to make peace with regulation as long as that shields it from new competition, he said. "Historically, it is true that regulated monopolists do gain protections from competition."
The break-up theory: Wu, who was an advisor in the Federal Trade Commission during the Obama administration, argues Facebook could easily be broken up by splitting WhatsApp and Instagram away from the "mothership" to create three viable competitors in the social media market. Breaking up Google is a harder proposition, but could involve peeling off Android.
"We're in a time when we need to bring back the controls on bigness...We have a proud and strong tradition of breaking up companies that are too big for inefficient reasons. We need to reverse this idea that it's not an American tradition. We've broken up dozens of companies.
"You are allowed under a law called the Clayton Act, passed in 1914, to assess mergers for their anticompetitive effects. If you took a hard look at the acquisitions of Instagram and WhatsApp, the argument that the effects of those acquisitions have been anticompetitive would be easy to prove... "
— Tim Wu
What to watch: Even if the remedies suggested by Pai and Wu are far from imminent, expect some of these ideas to be brought up on Capitol Hill Wednesday to gauge the companies' responses.
Go deeper