Brexit negotiators may put off key trade decisions to reach deal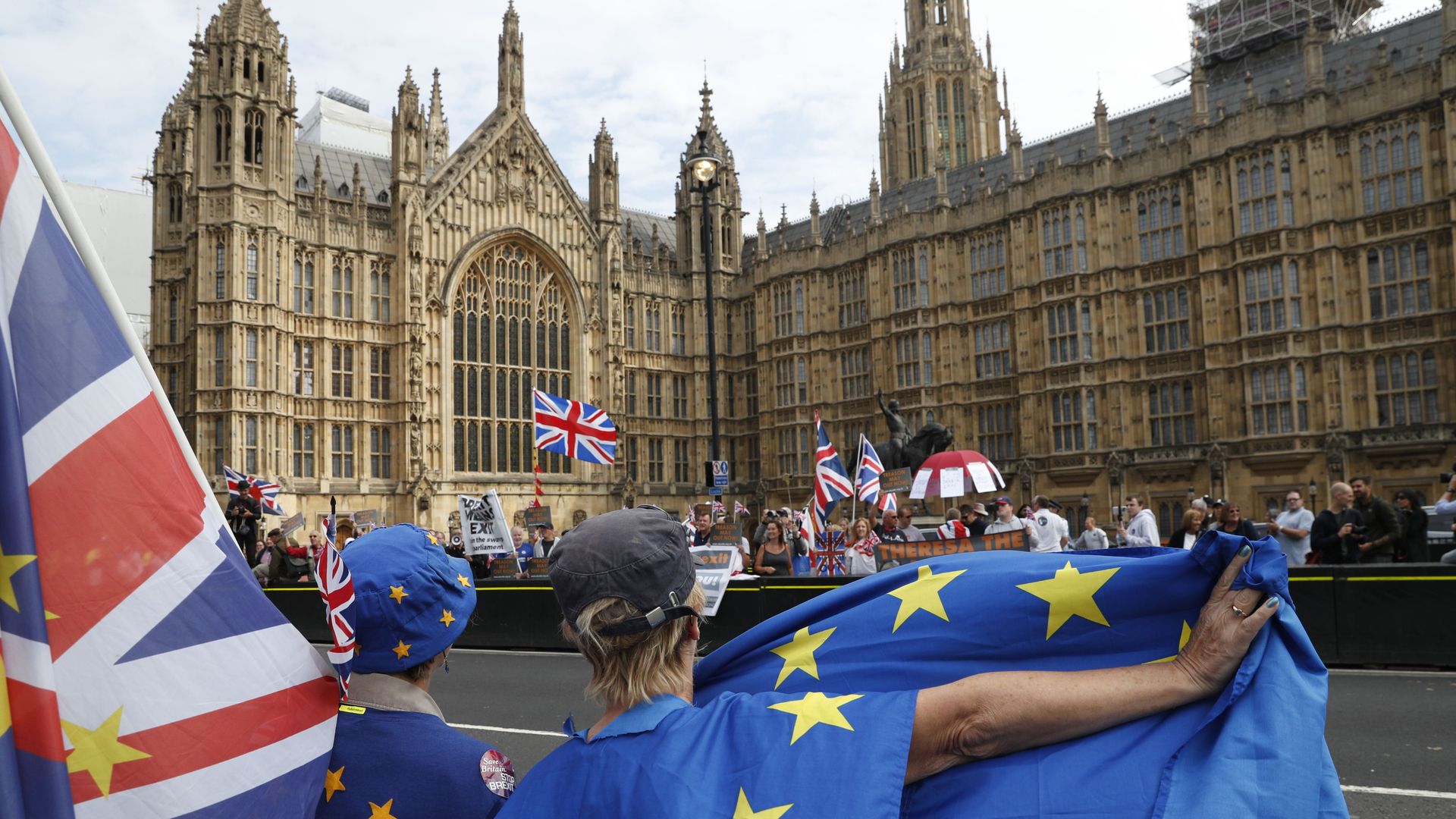 The British and German governments are prepared to postpone questions about the trade relationship between the U.K. and the EU until after the Brexit deadline in order to reach a withdrawal treaty by November, reports Bloomberg.
Why it matters: The issue of future trade ties has been a main sticking point throughout Brexit negotiations, with the EU rejecting much of Prime Minister Theresa May's "Chequers plan" to remain in the bloc's single market for goods, but not services. Working out the details at a later date would allow negotiators to focus on the question of the Irish border, another significant point of contention on which there has reportedly been recent progress, per Bloomberg, and give May more room to maneuver politically. In the interim, the U.K. would continue to abide by EU rules.
Go deeper