Bernie Sanders introduces "Stop BEZOS Act"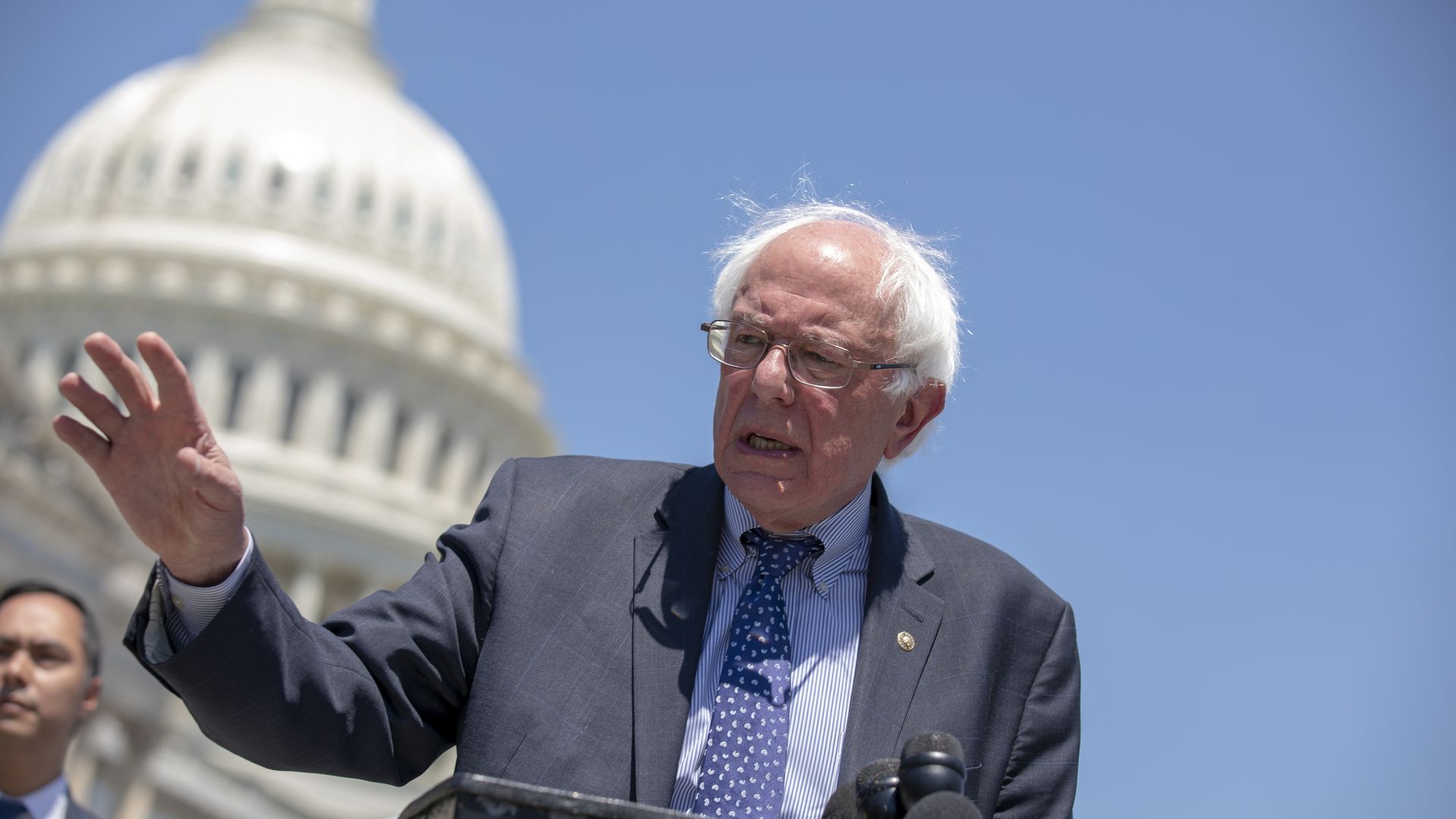 Sen. Bernie Sanders introduced a bill dubbed the "Stop Bad Employers by Zeroing Out Subsidies Act" or "Stop BEZOS Act" in the Senate Wednesday.
The big picture: The bill would make big companies that employ huge numbers of workers at low wages — like Amazon and Walmart — pay the government for the federal assistance their workers receive.
Timing: Sanders' bill comes one day after Amazon became the second U.S. company, behind Apple, to reach a $1 trillion stock-market valuation.
Sanders tweeted, "Amazon is worth $1 TRILLION ... Thousands of Amazon workers have to rely on food stamps, Medicaid and public housing to survive. That is what a rigged economy looks like."
Amazon disputed Sanders' assertion that its warehouse employees don't make a living wage and called his arguments "inaccurate and misleading" in a blog post.
Go deeper: Axios' Dan Primack and Felix Salmon discuss the implications of Sanders' move in the Pro Rata Podcast.
Go deeper