Tropical Storm Gordon nears Gulf Coast on cusp of hurricane intensity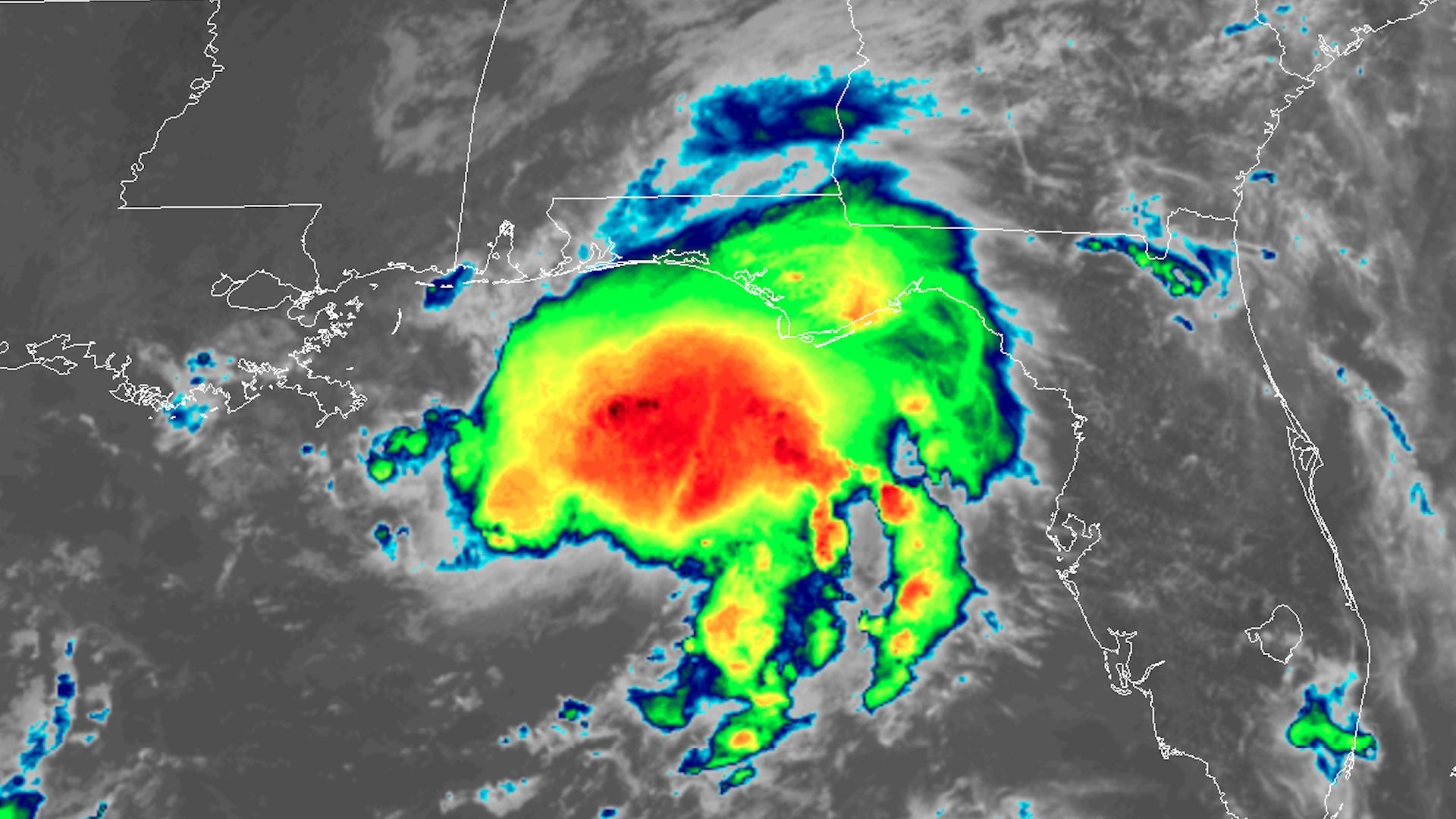 Tropical Storm Gordon is showing signs of intensifying as it approaches the Gulf Coast. It is forecast to make landfall as a Category 1 hurricane early Wednesday in southern Mississippi, bringing storm surge flooding, high winds and heavy rains.
What we're watching: The storm has shown signs of intensification on Tuesday, including a burst of thunderstorms near the center of the storm, and increasing wind speeds as observed via satellite, radar installations and hurricane hunter aircraft.
The details: Storm surge forecasts show the potential for as much as 3 to 5 feet of water above ground level along the Mississippi and Alabama coastline in particular, if the storm hits at high tide. Gulfport and Biloxi, Mississippi stand to see the greatest inundation from Gordon's onshore winds.
On its current track, the center of Gordon would move to the east of New Orleans, likely sparing the flood-prone city of the highest storm surge.
Gordon will also bring the threat of flooding from heavy rains to inland areas, with up to a foot of rain possible in areas from Louisiana to Arkansas through Thursday.
Go deeper: National Hurricane Center's latest advisories for T.S. Gordon.
Go deeper