Facebook and Twitter suit up for hearings on the Hill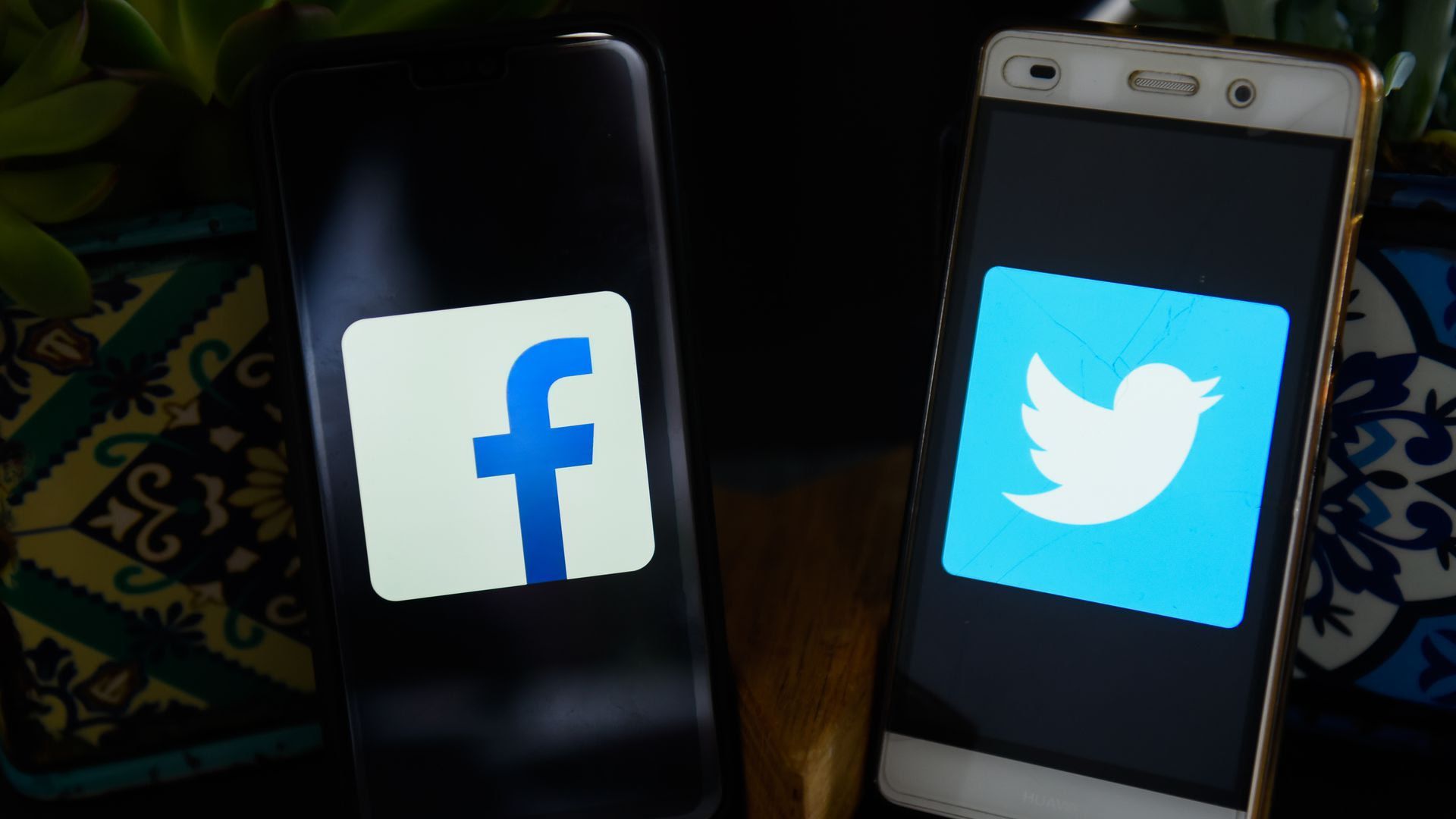 On Wednesday, Facebook COO Sheryl Sandberg and Twitter CEO Jack Dorsey will appear before the Senate Intelligence Committee to make the case they've learned their lesson on foreign election interference — and it won't happen again.
Flashback, a year ago this week: "Facebook has told authorities investigating Russia's influence on the 2016 election about thousands of ads likely linked to Russia, many of which were connected to 'inauthentic' accounts and pages and focused on drawing attention to divisive social issues."
What we're hearing: The execs' message on Wednesday will be that a year has made a big difference in how seriously they take the threat of foreign election interference.
Twitter and Facebook will highlight their initiatives to make political ad-buying more transparent on their platforms and to better spot malicious activity.
Both Dorsey and Sandberg will also focus on how they are working with government officials and other tech companies to combat election interference.
Google remains in a stalemate with the Intelligence Committee. Lawmakers want a CEO-level witness, and the company wants to send its top lawyer.
The big picture: The revelations of the Russian operation in 2016 poured fuel on the fire for Silicon Valley in Washington, and previously quiet criticism of the platform companies has grown louder.
The left has pushed them to do better at policing far-right media figures like Infowars' Alex Jones.
The right has mounted a chorus of complaints about censorship of conservatives — without much hard evidence — that President Trump has amplified.
Twitter may face the brunt of those criticisms this week given that Dorsey is also testifying solo before the House Energy and Commerce Committee, where Republican leaders have seized on complaints that it's limiting the reach of conservative voices.
Dorsey will look to answer their concerns by explaining how Twitter ranks content, and reiterating the company's denial that political bias plays a role.
He'll also come armed with a new Twitter analysis that found that, when controlling for outside factors, tweets from Republican and Democratic lawmakers were viewed essentially the same number of times.
That said, he will also likely be held to account for a new Wall Street Journal report that he personally intervened on controversial recent decisions, including whether to maintain a ban on Jones.
Meanwhile, an NBC News interview with Samidh Chakrabarti, Facebook's head of civic engagement, detailed plans to construct — actually, not virtually — a war room to manage responses to election interference in real time. Chakrabarti also confirmed that, as Facebook promised last year, the company has doubled the size of its safety and security team from 10,000 people a year ago to 20,000 now.
The bottom line: Over the past year, having to publicly answer tough questions from lawmakers has become the new normal for Silicon Valley.
Go deeper: Read Axios' Jim VandeHei's piece on Twitter's insane mind-control power.
Go deeper