Democrats attempt to postpone Kavanaugh hearing over document dump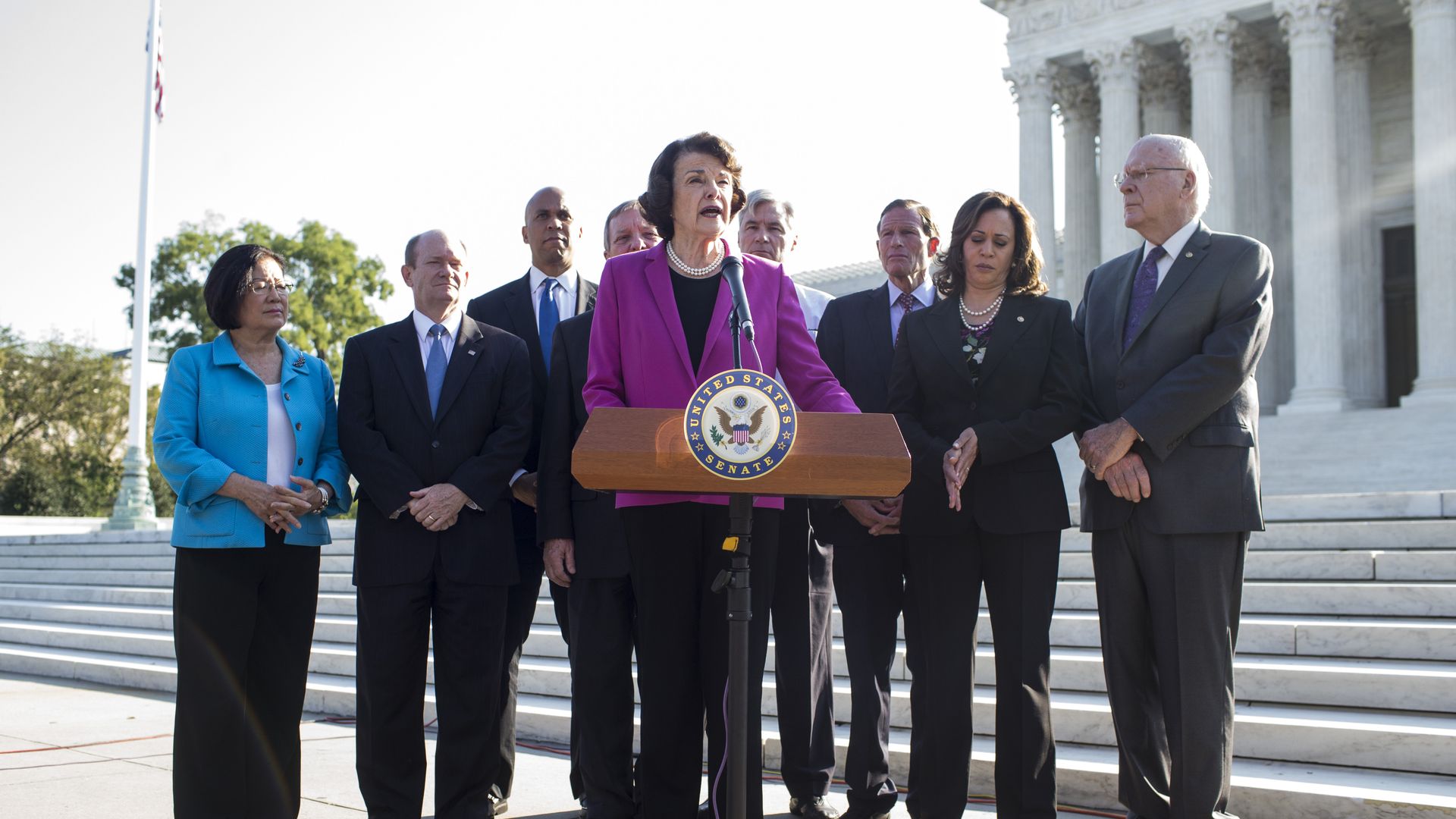 Democrats on the Senate Judiciary Committee moved to postpone Supreme Court nominee Brett Kavanaugh's confirmation hearing Tuesday — in the minutes before it was set to begin — arguing that they had not had the chance to review 42,000 pages of documents released by a Bush White House lawyer late Monday night.
The big picture: Democrats have called Kavanaugh's confirmation process one of the least transparent in Supreme Court history, with the Trump White House invoking executive privilege to withhold more than 100,000 pages of records from Kavanaugh's time as a White House lawyer in the administration of George W. Bush. Meanwhile, Republicans argue that they have released more records for Kavanaugh than they have for any other nominee, and maintain that Democrats are trying to obstruct the process.
Go deeper