Study estimates U.K. has lost 2.1% of GDP because of Brexit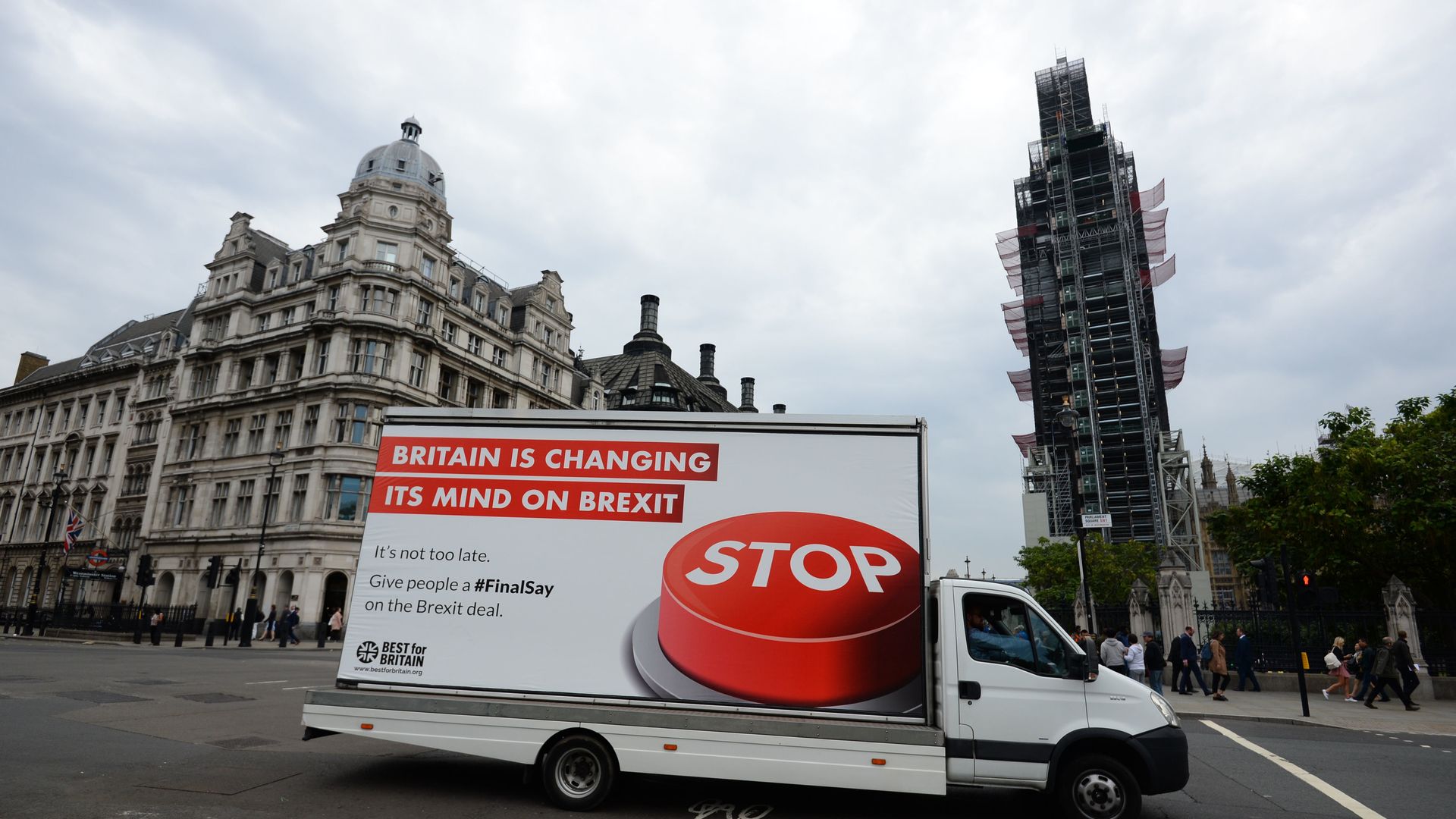 An analysis by UBS estimates that the United Kingdom's GDP is 2.1% lower than it would have been had the country voted to remain in the European Union, reports Bloomberg.
The big picture: Brexit won't take effect until March of next year, but the study suggests uncertainty surrounding trade and potential supply chain disruptions has already resulted in lower investment (down 4%) and consumption (down 1.7%). With negotiations stalled ahead of a November deadline, the U.K. has officially begun preparing for the far-reaching economic and social consequences of a "no deal Brexit."
Go deeper