Big Tech's big week on Capitol Hill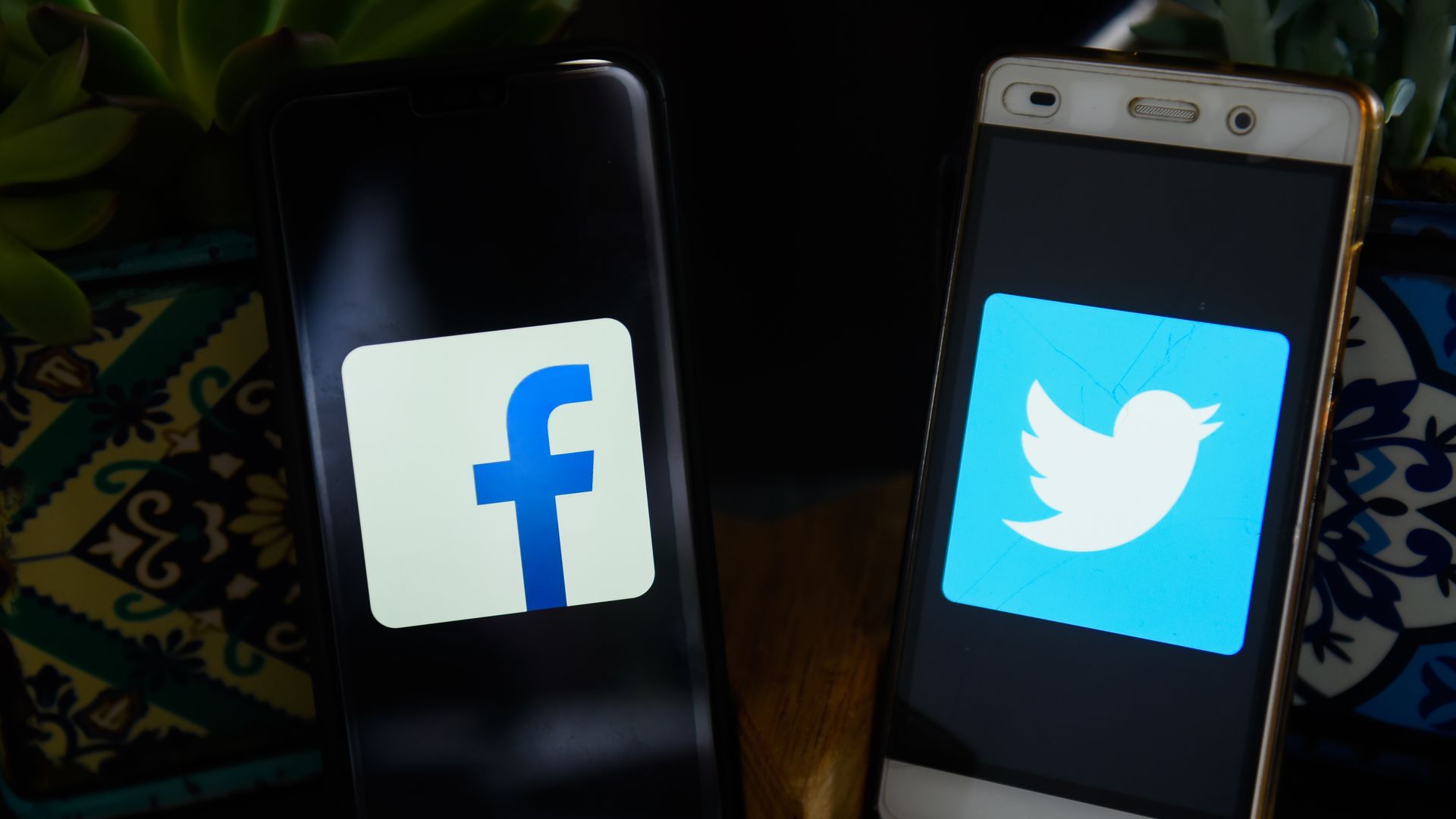 Twitter CEO Jack Dorsey is already in Washington, and will make stops on Capitol Hill today ahead of twin hearings tomorrow — first a duet with Facebook COO Sheryl Sandberg before the Senate Intelligence Committee, then solo for the House Energy and Commerce Committee.
Why it matters: The testimonies come amid increasingly united outcry from Republicans over what they see as censorship of conservatism, as well as questions about hacking and foreign influence campaigns ahead of the 2018 midterm elections.
Key points Dorsey will make, per Twitter:
"Twitter does not use political ideology to make any decisions, whether related to ranking content on its service or how it enforces rules."
"Twitter analyzed House and Senate accounts for a sample 30 day period this summer. After controlling for external factors that Twitter does not control, such as the number of Tweets and the number of followers, there is no statistically significant difference between the number of times a Tweet by a Democrat is viewed versus a Tweet by a Republican."
"Their performance is the same because the Twitter platform itself does not take sides."
Key points Sandberg will make, per Facebook:
"We were too slow to act before. We take this seriously."
"We're doubling the number of people who work on security and safety issues overall to more than 20,000, including security experts, AI and machine learning engineers, and content reviewers."
"The people behind the threats we've identified in the past will keep getting better, trying out new playbooks, tactics, and techniques."
Since the 2016 election, Facebook has "1) worked more closely with law enforcement and election officials on these threats, as well as 2) increased our collaboration with other technology companies and 3) created new partnerships with outside organizations that are experts on these challenges."
Go deeper