The race to become "smart cities"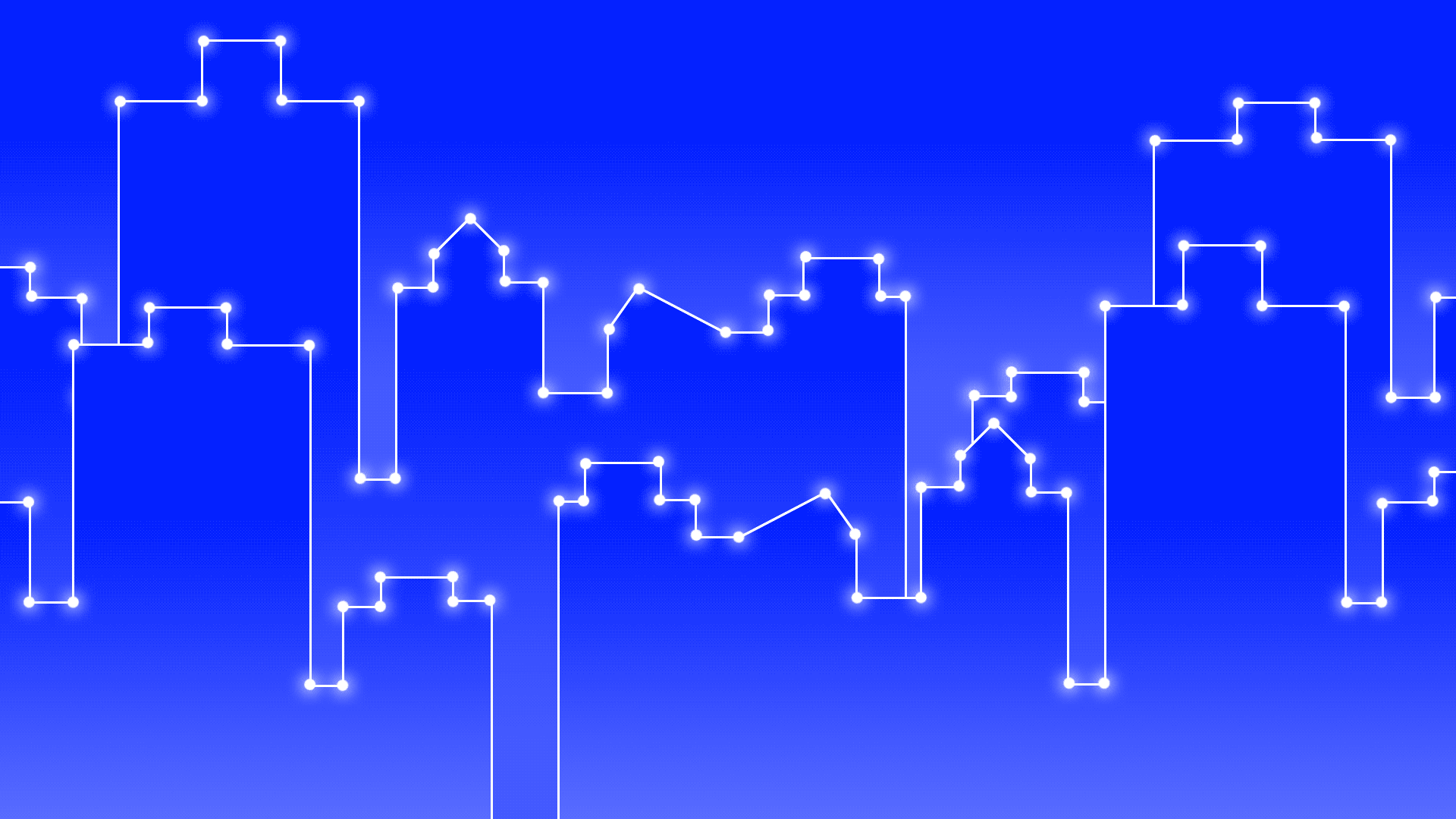 Cities are increasingly marketing themselves as "smart cities" — hyper-connected, sensor-equipped communities — in their latest economic development pitch to attract workers and businesses.
Why it matters: Metropolitan areas across the country are trying to take advantage of new technologies to become more efficient and sustainable — two qualities that appeal to younger generations of workers, as well as the startups and big corporations who want to employ them.
"Smart city" is the buzzword adopted by tech firms and mayors to describe areas that mash together fast internet, sensors and automation to power "smart" streetlights, energy meters, water monitors and transportation systems.
If marketing materials are to be believed, smart cities will use gigabit-speed internet and future 5G networks to transform how citizens interact with schools, utilities, their neighbors and and local governments.
For example, sensors at downtown intersections can monitor pedestrian traffic and direct stop lights when to turn red, while dimming street lights and monitoring weather and rush-hour patterns to send notifications to commuters and public transit drivers.
Google, Microsoft, Panasonic, Siemens, IBM, Oracle, Cisco, Verizon and AT&T are all pitching their services to cities.
The reality: Making cities smarter is more of a business model challenge than a technological one, says George Karayannis, who's leading Panasonic's smart city project near Denver's airport. Aligning the interests of everyone involved — utilities, telecom providers, builders, city officials — is the hardest part. "It's like a seven-legged race," he said.
What's happening: Denver, for example, has become a test-bed for smart city projects, driven by a booming economy, a dwindling water supply and increasing traffic.
On the city outskirts, Panasonic has created a 400-acre mini smart city as a laboratory for easing congestion and reducing energy consumption.
It has built its own microgrid, a model "smart" apartment, a mini-downtown with connected streetlights that automatically dim based on natural light.
Light posts can also house 5G antennas, sensors and cameras. Self-driving shuttles circle the project.
Near the foothills, a master-planned development called Sterling Ranch will become the first "gigabit smart city" built from scratch — a 12,000-home community with its own downtown and schools.
Each home is wired with two gigabit-speed fiber connections for broadband and a home automation system to manage energy use.
Smart irrigation systems monitor soil quality and weather to conserve water.
Most homes are equipped with solar panels, with the goal of sharing energy with nearby businesses.
"For small businesses and entrepreneurs, developments like this — especially the broadband connectivity aspects — are critical to persuading them to set up shop in Colorado," said J.J. Ament, CEO of the Metro Denver Economic Development Corporation, at an Axios event last week.
Major U.S. cities tend to tackle smart city projects that solve their specific problems. Two common themes: increasing sustainability to meet environmental goals and improving transportation to reduce gridlock, according to Brooks Rainwater, Director of the Center for City Solutions at the National League of Cities.
The other side: Cities are being pitched on a range of newfangled technologies and apps intended to provide free Wi-Fi at bus shelters, smart parking systems, or sensors to clear intersections faster. But there are privacy and security questions around who gets access to data generated by those tools, said Ginger Ambruster, Chief Privacy Officer for Seattle.
It's also a question of priorities, such as balancing spending on social issues or technologies.
"It feels like a lot of smart-city technology is nice to have, but not necessarily vital to the continuance of city processes. When faced with homelessness, immigration, major critical infrastructure issues — those things take priority over making life easier for people trying to park, for example."
— Ginger Ambruster, City of Seattle
What to watch: Big cities are in the lead, but the next five years will see small and medium-sized cities jump on the bandwagon and coordinating with larger neighbors for regional benefits, Rainwater said.
Go deeper