What we're reading: Rudy beats the drum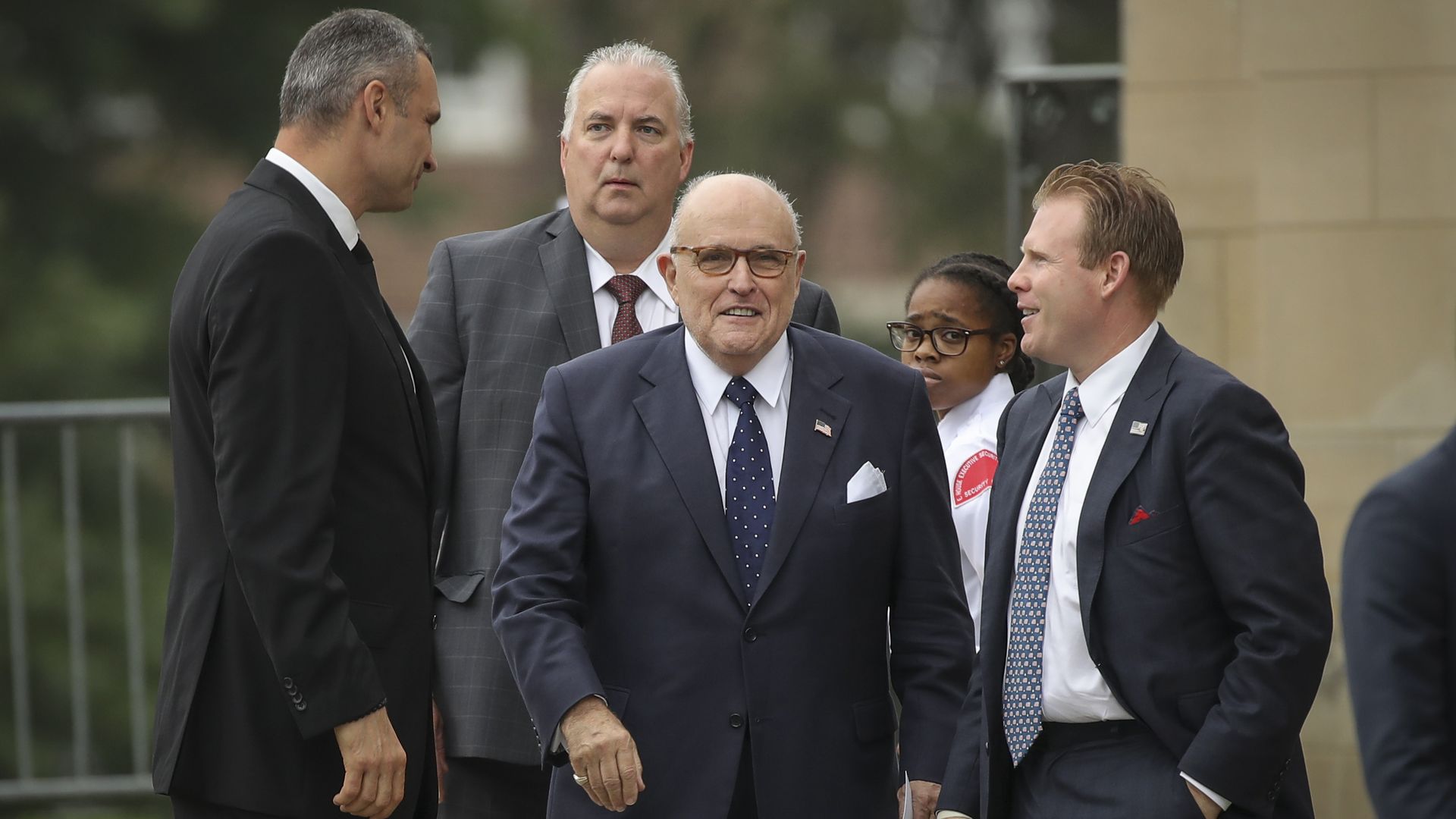 If you read one long thing today, read Jeffrey Toobin's profile of Rudy Giuliani in The New Yorker— "The former mayor's theatrical, combative style of politics anticipated — and perfectly aligns with — the President's."
Key quote: "Before Giuliani joined the defense, [Trump's former lawyer John] Dowd and Mueller came close to an agreement for the President to voluntarily testify. They even scheduled a date and a location: January 27, 2018, at Camp David. ... Talks between the Trump and the Mueller teams later broke down..."
"If the negotiations over a voluntary interview fail, as now seems likely, Mueller may decide to subpoena the President. Giuliani has weighed in on the legality of Presidential subpoenas in the past."
"In 1997, a unanimous Supreme Court ruled that President Clinton was legally obligated to submit to a deposition in Paula Jones's sexual-harassment case against him. As the special prosecutor Kenneth Starr's investigation of Clinton intensified, the following year, Charlie Rose put the question to Giuliani in an interview: Would the President have to obey a grand-jury subpoena for his testimony? 'He's gotta do it. He doesn't have a choice,' Giuliani responded. 'Under the criminal law, everyone should be treated the same. ... As far as the criminal law is concerned, the President is a citizen.'"
Go deeper: How Rudy Giuliani Turned Into Trump's Clown in The New Yorker
Go deeper