New Yorker cancels Steve Bannon event after social media backlash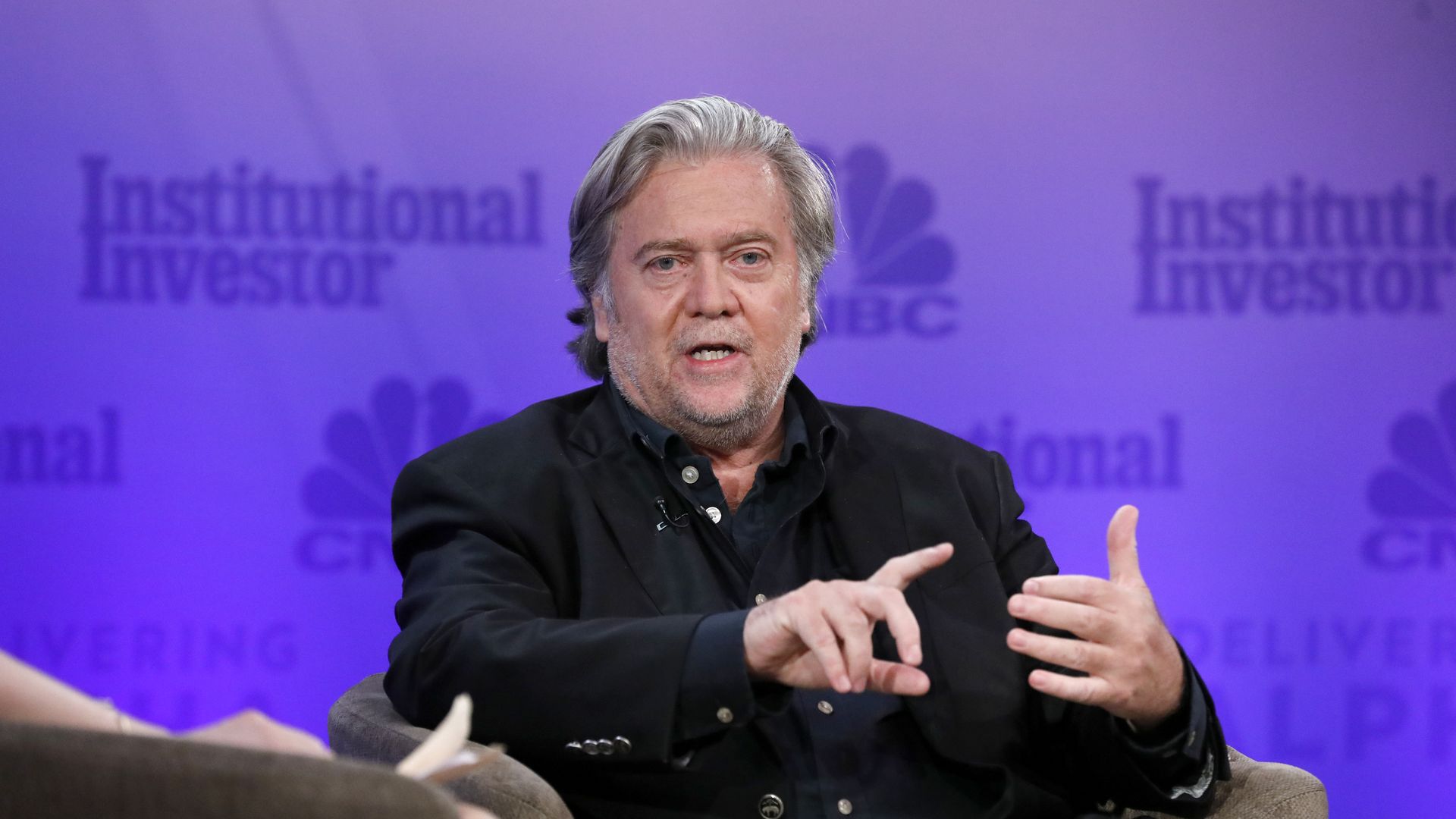 New Yorker editor David Remnick issued a statement Monday disinviting former White House adviser Steve Bannon from its annual festival, following intense backlash on social media from members of the public and some of the event's other speakers.
The details: John Mulaney, Judd Apatow and Jim Carrey are among those who tweeted they would withdraw from the event after learning that Bannon was a headliner. In his statement, Remnick said that while he believes hearing from Bannon could be valuable because of the influence he has exerted on President Trump's rhetoric and way of thinking, he now understands that the festival may not be the best setting for such an interview.
Go deeper