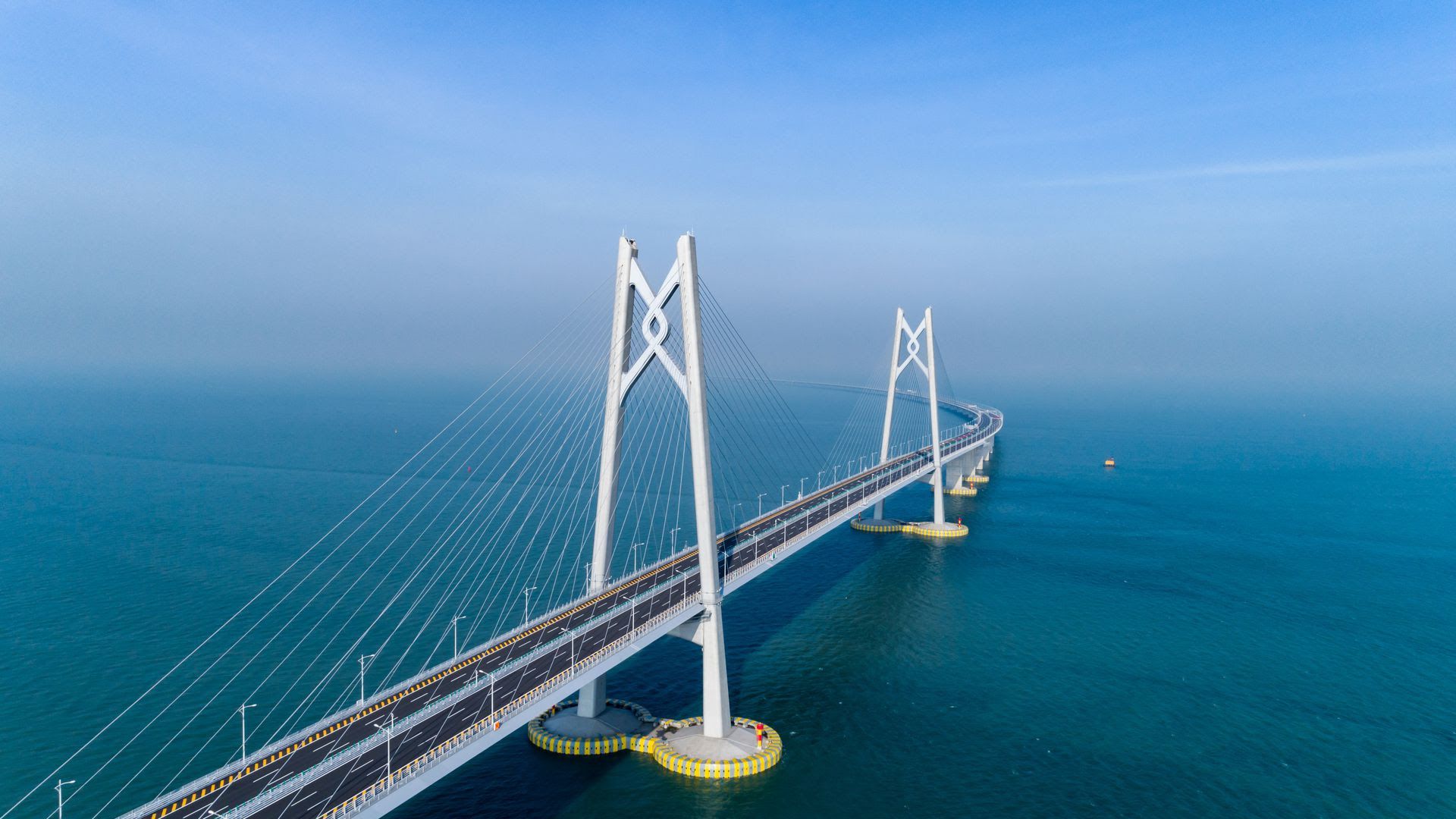 China wants to link a string of megacities into a "Greater Bay Area" to rival San Francisco, New York and Tokyo, the Financial Times' Ben Bland reports.
Why it matters: "Along with the Belt and Road Initiative, a signature project for [Xi Jinping], Beijing sees the Greater Bay Area as a way not just to further integrate Hong Kong and Macau, which were handed back by the UK and Portugal respectively in the late 1990s... It is also hoping to turbo-charge growth in one of the country's most economically vibrant regions and accelerate the nationwide transition from manufacturing and exports to services and domestic demand."
What's new: Beijing wants to pull Hong Kong closer by integrating it with Macau, the world's most lucrative casino gambling destination — and nine neighboring urban areas. It's pouring cash into infrastructure projects and trying to lure investment and talent from Hong Kong to the mainland.
By the numbers:
70 million people live in this area, the FT notes, with a $1.5 trillion economy that could nearly double by 2025.
The region boasts three of the world's 10 busiest container ports: Shenzen, Guangzhou and Hong Kong.
The Hong Kong-Zhuhai-Macau bridge, scheduled to open this year, is 22 miles long and cost nearly $20 billion.
The Shenzhen-Zhongshan project is currently under construction. It uses a combination of bridges, tunnels and artificial islands.
China spent $11 billion linking Hong Kong to the mainland's high speed rail.
Between the lines: "A senior Hong Kong official... admits that it will be very difficult to improve the 'flows of information and capital' between the city and the mainland without the city losing its 'uniqueness.'"
Go deeper