Scoop: Confident Dems plan detailed 2019 agenda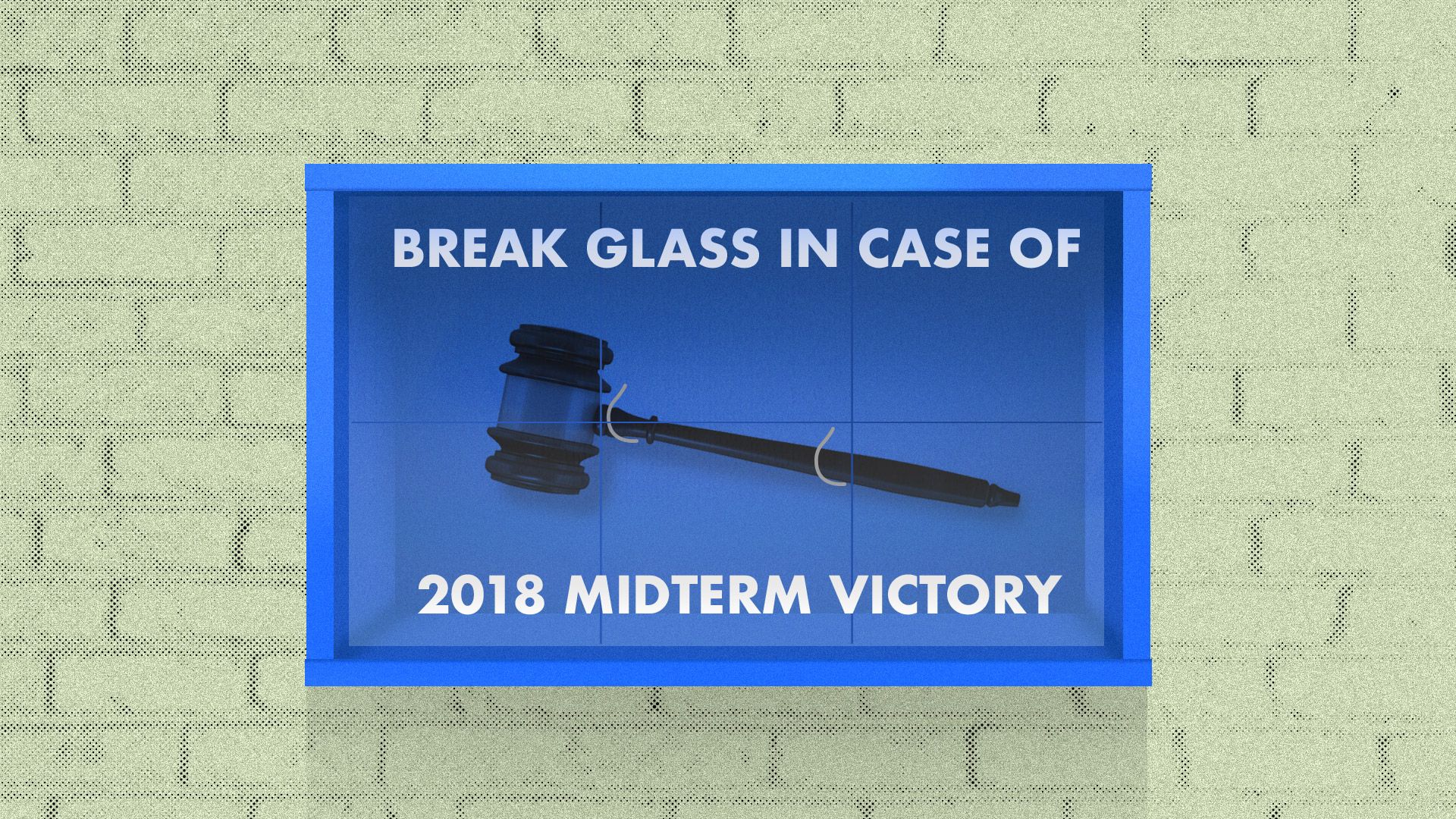 Like the quiet planning by presidential candidates for their hoped-for transition to office, House Democrats are already choreographing their opening moves if — as looks likely — they get the gavel back in the midterm elections.
The big picture: The strategy is being driven by House Democratic Leader Nancy Pelosi, the likely speaker if her party regains the majority. The first three legislative packages will cover health-care costs, $1 trillion in federal infrastructure investment, and ethics and lobbying reform.
What they're saying:
"We're ready from Day 1 to fight for the people," said an aide involved in the planning. "These priorities took months and months of conversation with members to boil down."
The top Democrats on House committees are prepping to launch oversight hearings and investigations of the Trump administration, and have begun the initial steps of coordinating their opening topics to avoid conflicts and overlaps.
Democrats are playing down talk of impeachment. But depending on the contents of Robert Mueller's report, that could well become a transcendent issue for the new Congress.
Democratic leaders have been clear that impeachment isn't happening unless it's bipartisan — that Mueller's findings are definitive, and Republicans voice support for the i-word.
The three legislative packages are also centerpieces of House Democrats' "For the People" national campaign theme, distilled from the larger "A Better Deal" platform.
Dems say these are all issues where Trump has promised action and failed to deliver. (Remember "drain the swamp"?)
Between the lines: Polls show that health care and wages are voters' top concerns.
Health care would be divided into two buckets: cost containment, including reining in premiums, and lowering the cost of prescription drugs.
The $1 trillion in infrastructure spending would be sold as a way to boost jobs and wages.
The reform package would include efforts at "voter empowerment," including voting rights and campaign ethics.
Democrats promise sweeping lobbying reform, rivaling changes made in 2007, when they last took back the majority.
House Dems also plan to change some of their in-house rules. Per Pelosi, Rep. Jim McGovern of Massachusetts is soliciting ideas from members.
And Pelosi, despite opposition from some progressives, is committed to reviving the "pay-go" (or pay as you go) rule she had during her previous run as speaker, requiring that new spending be paid for by budget cuts or revenue offsets.
Go deeper