Theresa May: "There will be no second referendum on Brexit"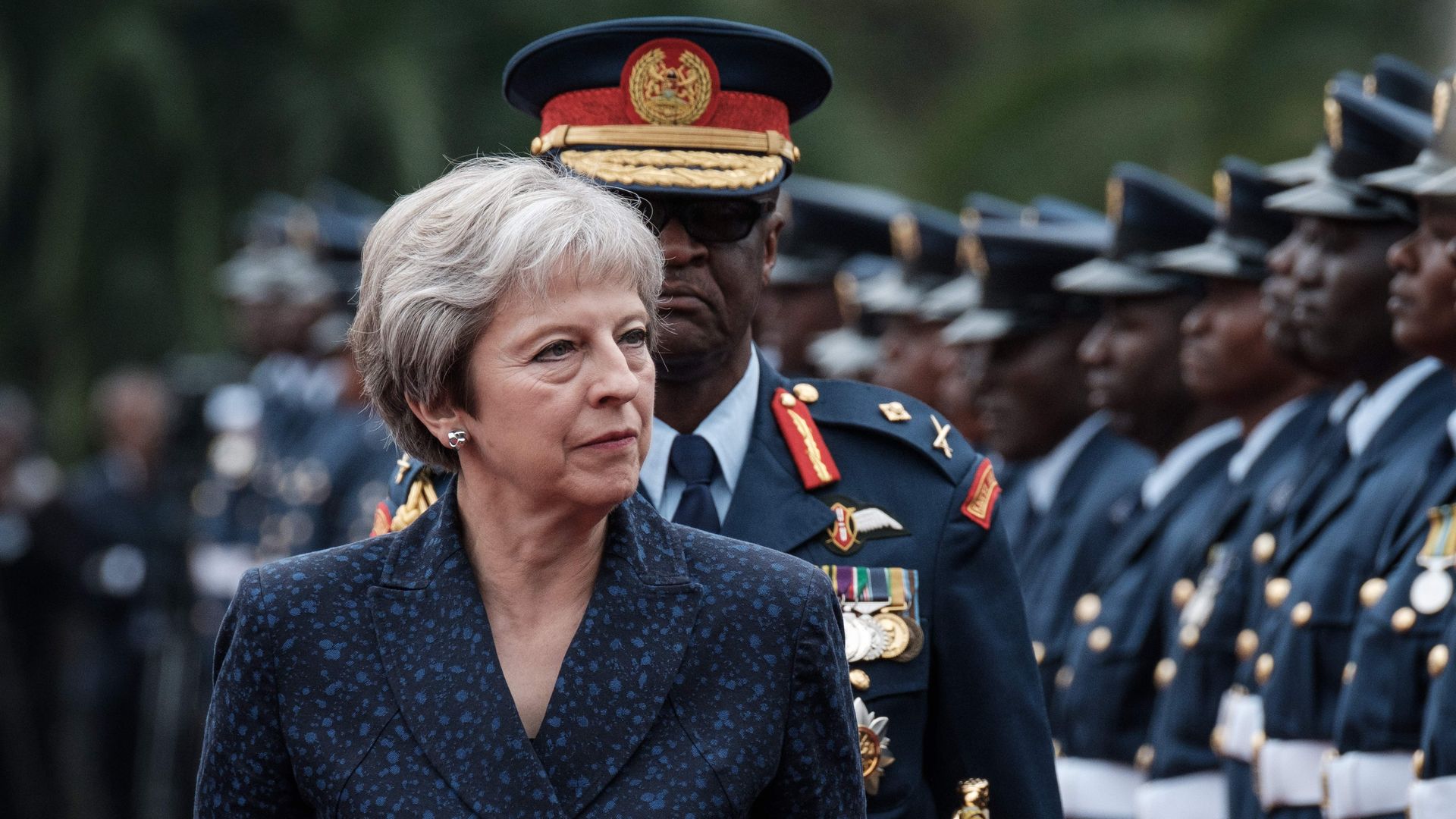 In an op-ed in the Sunday Telegraph, British Prime Minister Theresa May called the question of a second Brexit referendum "a gross betrayal of our democracy" and claimed that she would not make compromises on the "Chequers proposal" that wouldn't serve the U.K.'s national interest.
Why it matters: As the threat of a "no deal" Brexit looms over stalled negotiations between the U.K. and the EU, May is facing intense pressure from two sides — hardline Brexiteers like Nigel Farage, who have assailed the Chequers plan for being too weak, and EU negotiators who are pushing for more concessions. May's dismissal of the possibility of a second referendum comes as many British voters appear to be changing their tune on the benefits of leaving the EU.
Go deeper