Scoop: How Omarosa secretly taped her victims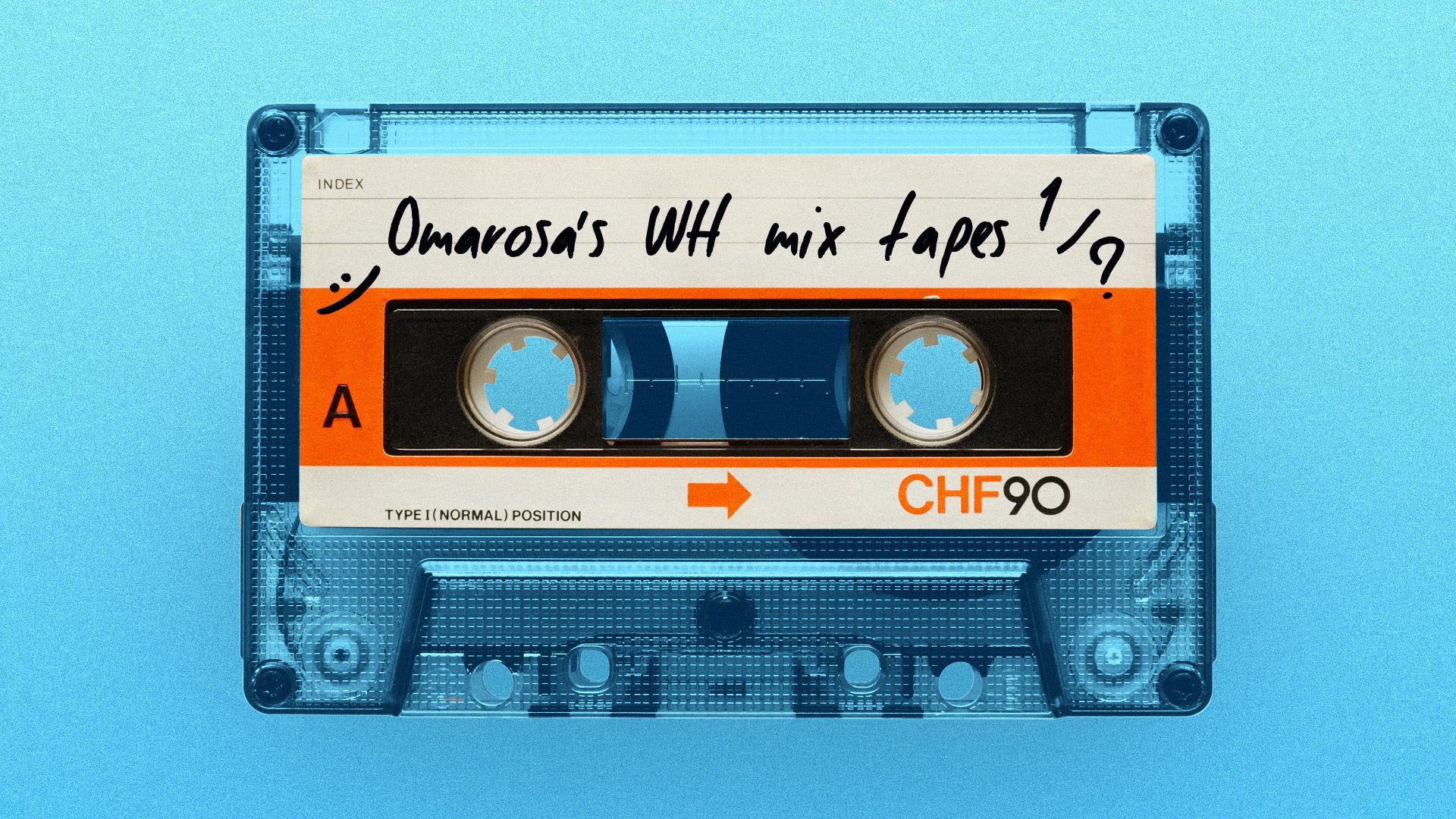 Omarosa taped nearly every conversation she had while working in the White House, including ones with "all of the Trumps," a source who watched her make many of the tapes tells Axios. Omarosa did this with a personal phone, almost always on record mode.
Why it matters: Omarosa is far from the only White House staffer to exploit lax internal oversight and loose loyalties to collect damaging info on Trump and others. And we know of several staffers who took careful notes for future deployment.
Omarosa, whose book became a New York Times bestseller after she was fired from the White House, was also (perhaps rightly) paranoid:
The source said Omarosa "wouldn't write me on email or text me — many [conversations] happened on Facebook Messenger (she didn't want what happened to Hillary Clinton and her emails to happen to her)."
How Omarosa made the tapes, according to the source:
She carried two phones, her personal phone and her government-issued one.
She would often put conversations she had on her work phone on speaker, then record those with her personal phone.
Before heading into meetings, she would often press "record" on her personal phone — which she carried in her pocket or in a small purse.
Omarosa said she recorded people so she could go back and refer to them later, the source said. But she also wanted to "cover her own butt."
Why it was so easy: People in the White House paid much less attention to personal phones before leaking became ubiquitous.
In January, chief of staff John Kelly instituted a ban on personal devices in the West Wing on weekdays between 6 a.m. and 8 p.m.
Go deeper:
Go deeper