Scoop: Palestinian intelligence delegation in D.C. for talks with CIA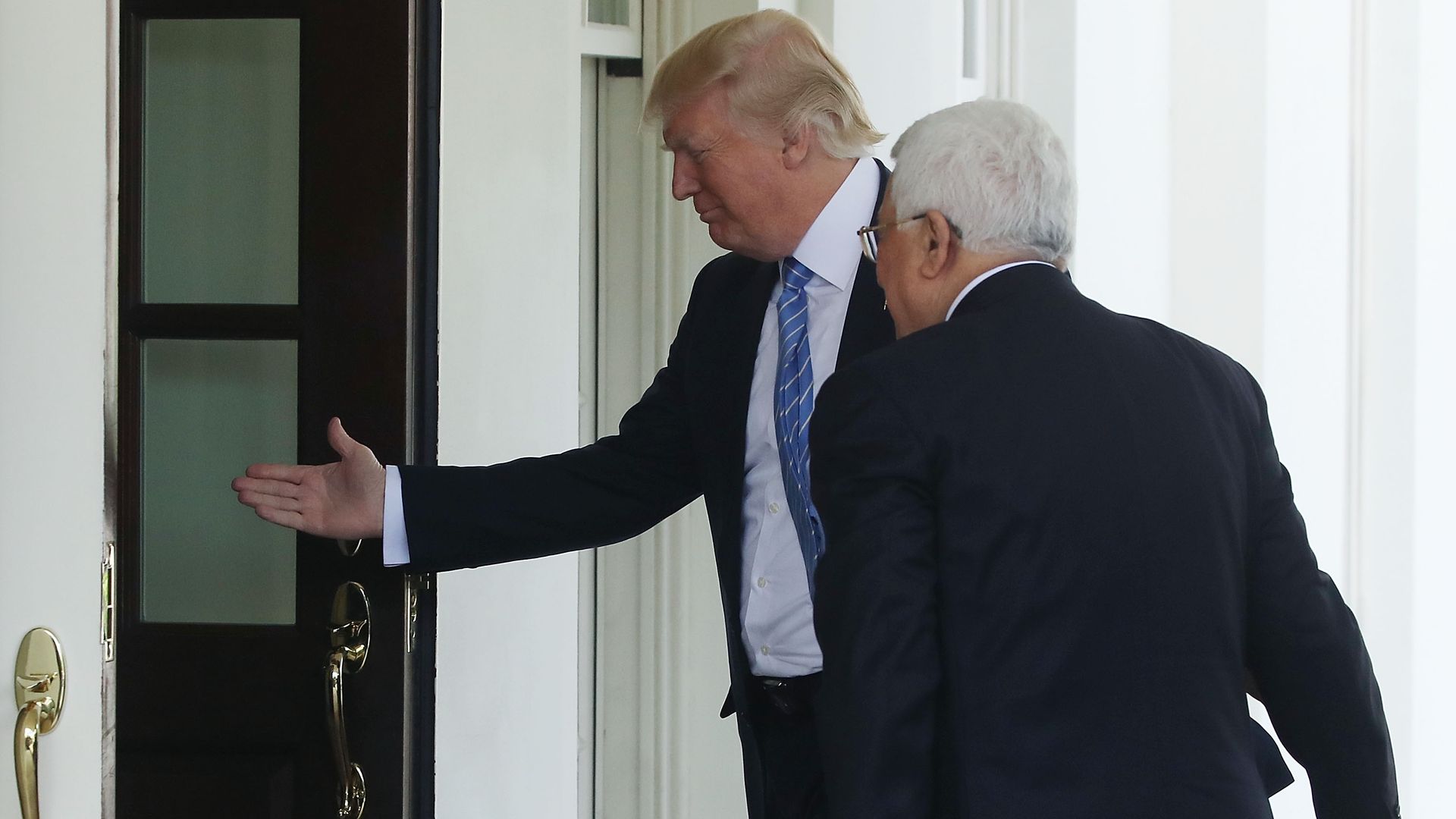 Palestinian President Mahmoud Abbas told Israeli members of the Knesset during a meeting in his office in Ramallah Sunday that — despite the deep crisis with the Trump administration — a Palestinian delegation of security and intelligence officials is in Washington, D.C. for talks with the CIA. 
Why it matters: The connection between the CIA and the Palestinian General Intelligence service is one of the few functioning channels of communication between the Trump administration and the Palestinians. Despite cutting aid to the Palestinian Authority and projects in the West Bank and Gaza alongside its decision to stop funding the United Nations Relief and Works Agency for Palestine Refugees in the Near East, the Trump administration has decided to maintain the funding it gives to the Palestinian security services.
According to two people who attended the meeting, Abbas said he wants to maintain security coordination and intelligence sharing with the U.S. even though he has cut all ties with the White House since President Trump's decision last year to move the U.S. embassy in Israel to Jerusalem. The official heading the Palestinian delegation is General Majed Faraj — who was also in Washington for medical treatments. 
Go deeper: Abbas says Kushner explored forming a Palestinian-Jordanian confederacy.
Go deeper