Scoop: Netanyahu asked U.S. to cut aid for Palestinian refugees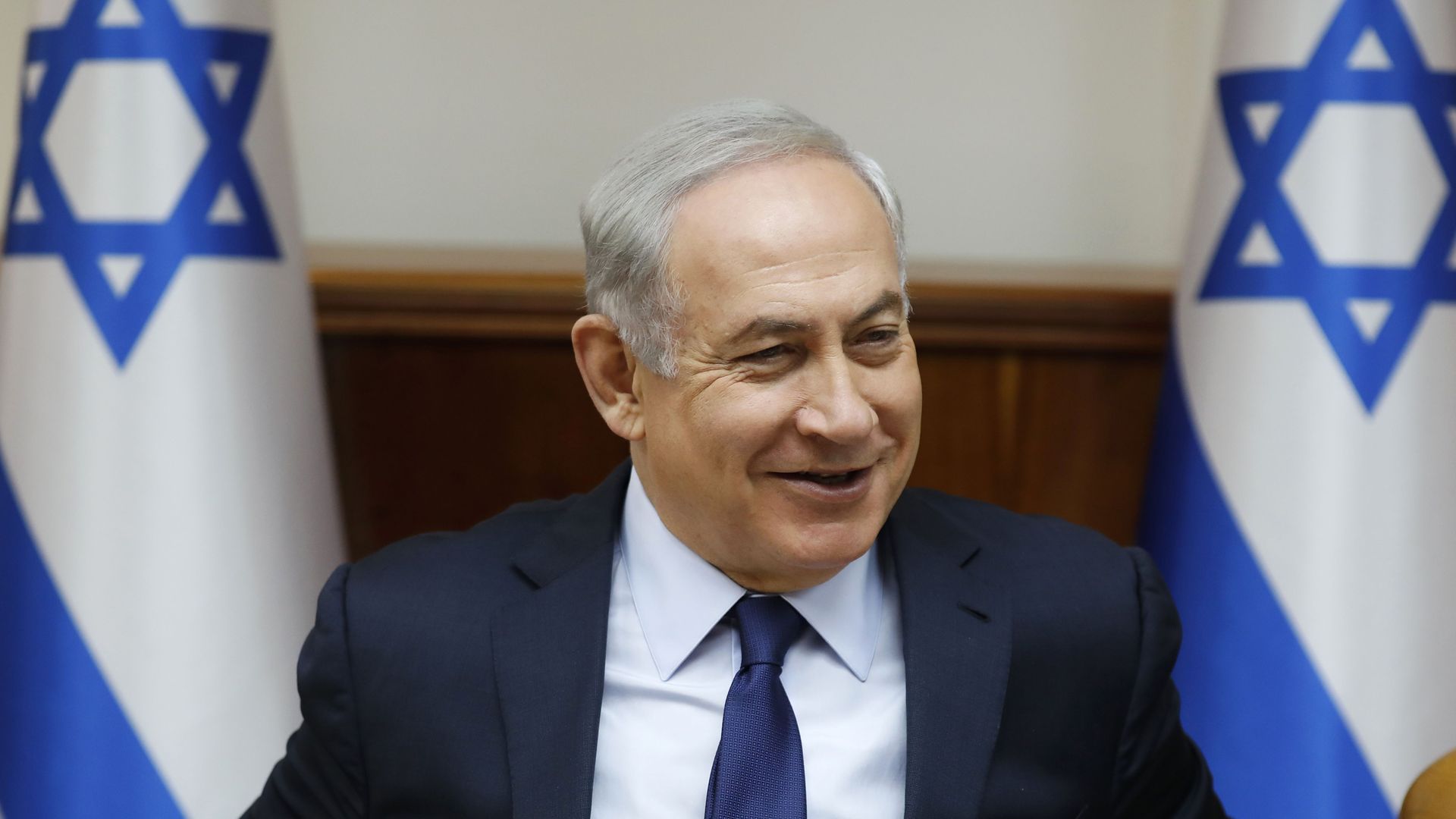 Around two weeks ago, Israeli Prime Minister Benjamin Netanyahu privately conveyed a message to the White House stressing that Israel's position regarding the United Nations Relief and Works Agency for Palestine Refugees in the Near East (UNRWA) has changed — and that it now supports a complete cut of all U.S. funding to the agency, which gives aid to Palestinian refugees, Israeli officials told me. The officials added Netanyahu communicated with the Trump administration without consulting Israel's security chiefs.
Why it matters: As with almost every past U.S. administration, Israel's position plays important part in White House's decision making on Israeli-Palestinian issues. Until several weeks ago, the Israeli policy was that any cut in American funding of UNRWA should be gradual and without any aid cuts to Gaza, thanks to the fear of a humanitarian collapse and an escalation on the ground. This position was supported by the IDF, the Shin Bet intelligence service and by the Israeli Ministry of Defense. For a long time, this was also the position conveyed to the White House and Congress by Israeli officials.
Israeli officials told me that Netanyahu decided to change the Israeli government's position several weeks ago, supporting a complete and immediate cut of all U.S. funding to UNRWA. The officials said Netanyahu conveyed this message privately to the White House and to members of the Senate Appropriations Committee via his close confidant, Ron Dermer, Israel's ambassador to the U.S.
The Israeli officials also told me Netanyahu decided on the policy shift without any discussion in the Israeli security cabinet and without any substantial consultation with the heads of the IDF and Israel's security and intelligence services. The officials said many senior defense and intelligence officials in Israel were caught by surprise by the policy shift and did not see it coming.
Netanyahu's office declined to comment but didn't deny the details in this story.  
Go deeper