Manafort associate Sam Patten charged in Mueller probe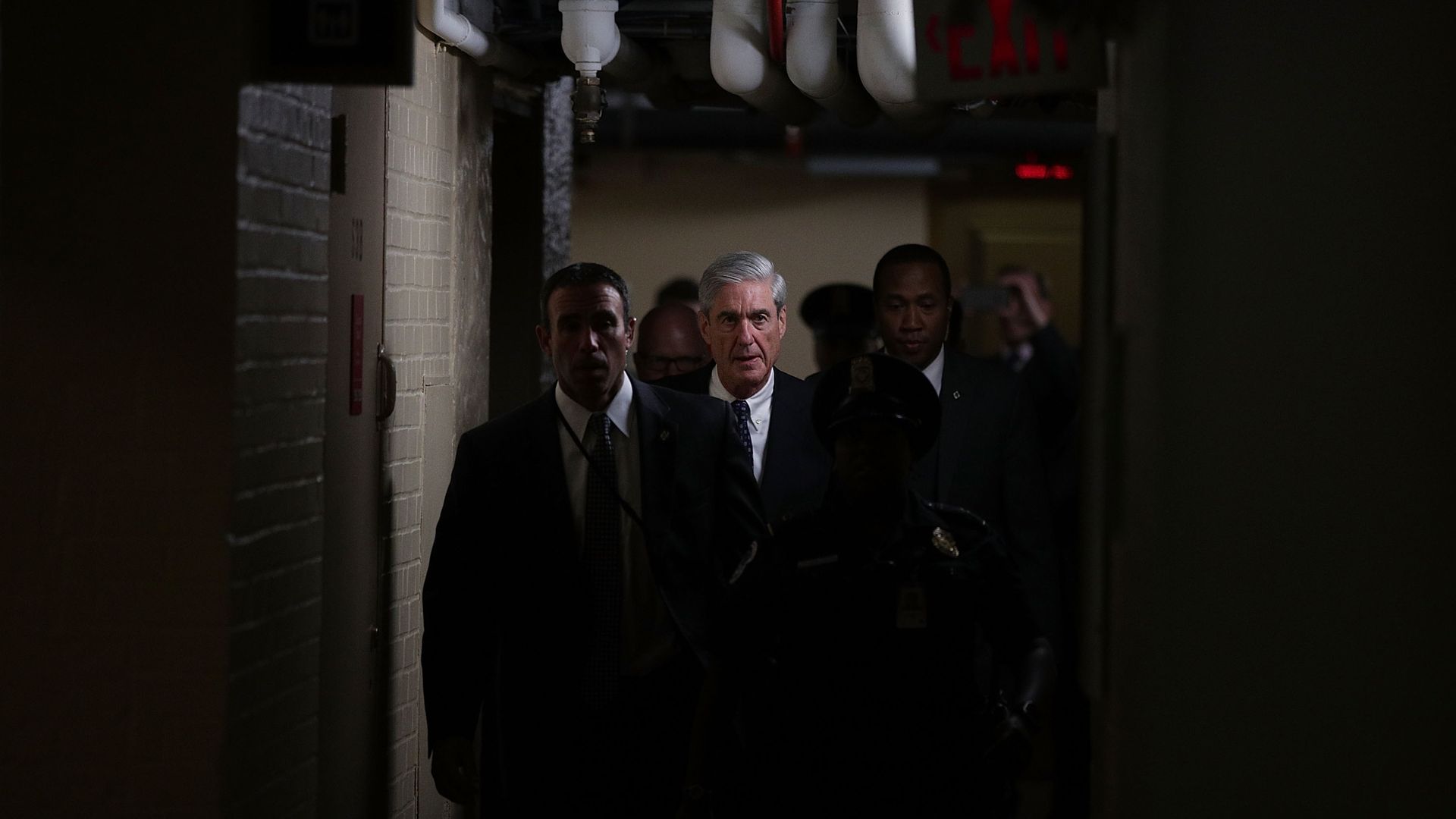 Sam Patten, a former associate of ex-Trump campaign chairman Paul Manafort, was charged on Friday for failing to register as a foreign agent for his involvement with a Ukrainian political party, Bloomberg reports.
Why it matters: This is yet another person taken down by the far-reaching Mueller investigation. And, as Axios' Mike Allen reported, there is still a lot of evidence the special counsel has — or could have — that we have yet to seen.
The details: Patten's felony charge, which he pleded guilty to, could lead to a maximum of five years in prison, per Bloomberg. The case was referred to the U.S. Attorney in D.C., Jessie Liu, spokesman William Miller told Bloomberg.
Patten admitted to helping donate foreign money to President Trump's Inaugural Committee, according to a separate Bloomberg report. Patten "enlisted a U.S. citizen to serve as a 'straw' buyer," in order to get a Ukranian client a ticket to the inauguration. The "straw" buyer bought four tickets for a total of $50,000, per Bloomberg. Patten won't be charged with this, as a part of his plea deal, Bloomberg reports.
Patten was paid "more than $1 million for Ukranian opposition bloc work," CNN reports, including meeting with Senate committee members and various lawmakers, as well as members of the executive branch.
During the 2014 election cycle, Patten worked with Cambridge Analytica. He also worked "for multiple political parties and office-holders in Ukraine."
He also reportedly worked for two U.S. senators, and was appointed as "senior adviser to the U.S. Undersecretary of State for Democracy and Global affairs" in 2008.
Patten had a "long friendship" with a Russian intelligence agent Konstantin Kilimnik, The Atlantic's Natasha Bertrand reported in April. Kilimnik also worked with Manafort and Rick Gates — both of whom have been prosecuted in the Mueller probe.
Read the charges:
Go deeper