John McCain lies in the U.S. Capitol Rotunda
Members of Congress and the president's cabinet gathered Friday morning with the McCain family to honor Sen. John McCain's life in a ceremony under the Capitol Dome. Senate Majority Leader Mitch McConnell, House Speaker Paul Ryan and Vice President Mike Pence spoke at the service.
"This is one of the bravest souls our nation has ever produced."
— Speaker Paul Ryan on what he will want his children to know about John McCain
"He had America's fighting spirit, our noble idealism, our solemn patriotism, and our slightly irreverent streak all rolled into one."
— Senate Majority Leader Mitch McConnell
"In the long history of our nation, only 30 Americans have lain in state here in the United States Capitol Rotunda. Today, as a reflection of the esteem in which his colleagues and our country hold him, Senator John McCain joins those ranks."
— Vice President Mike Pence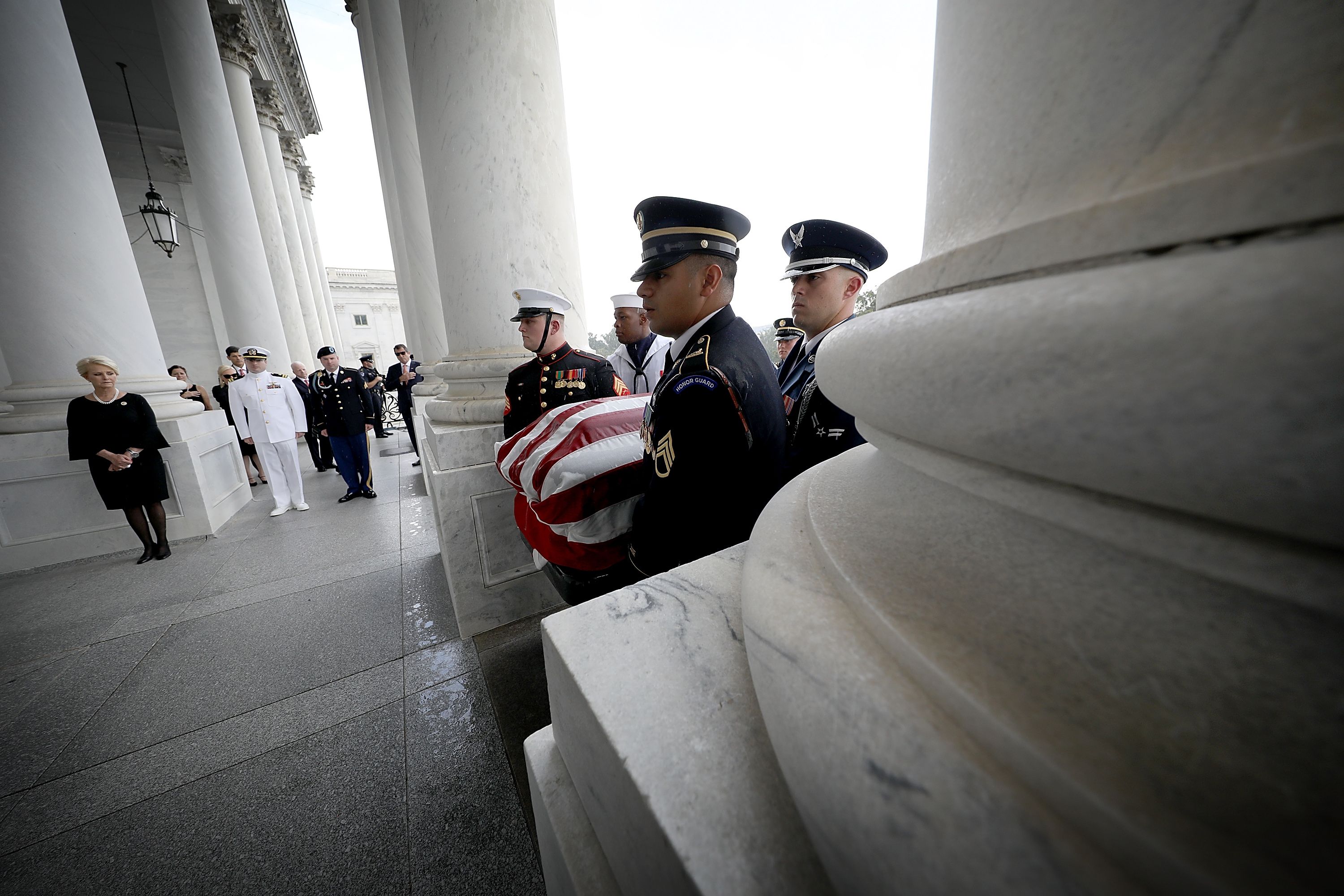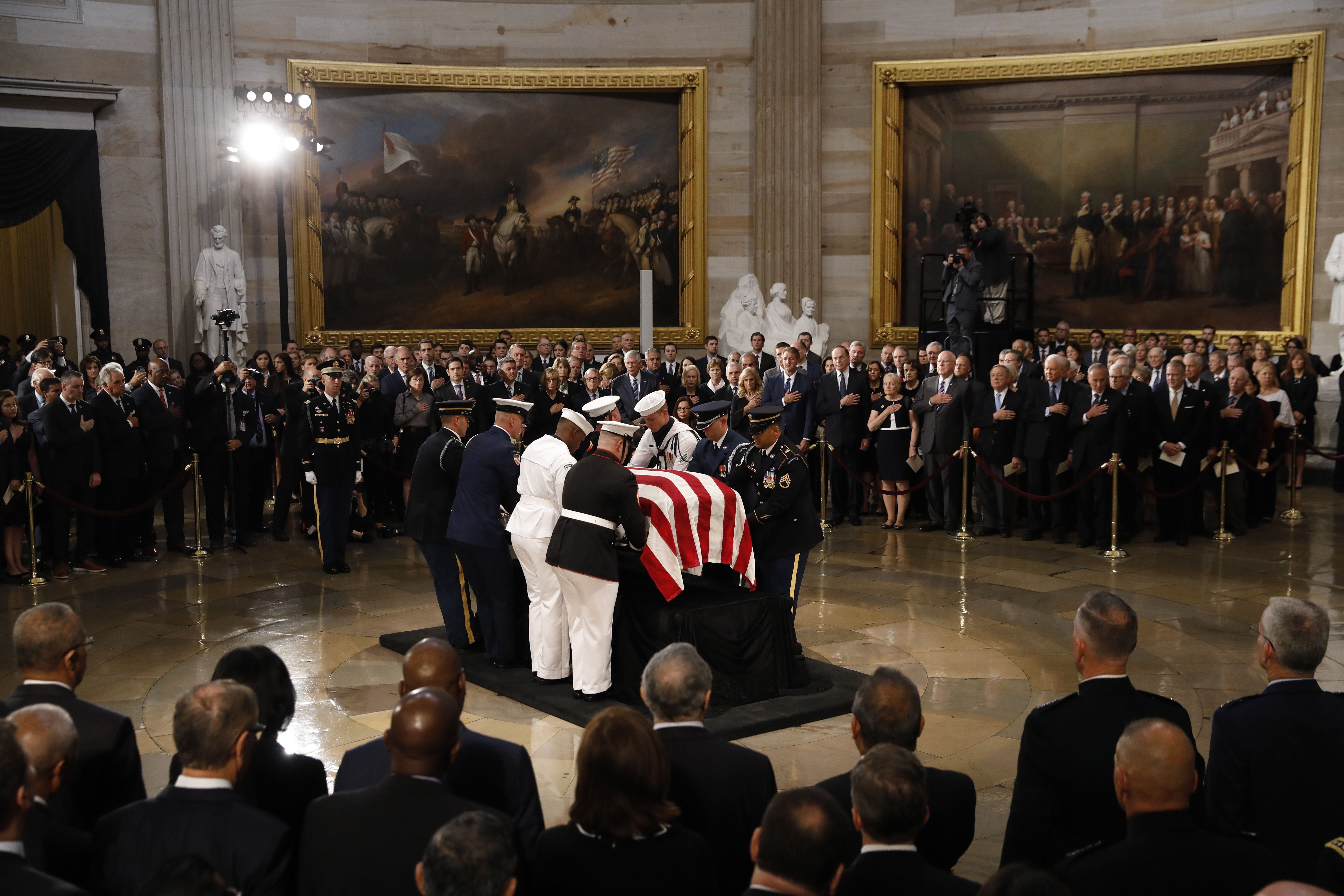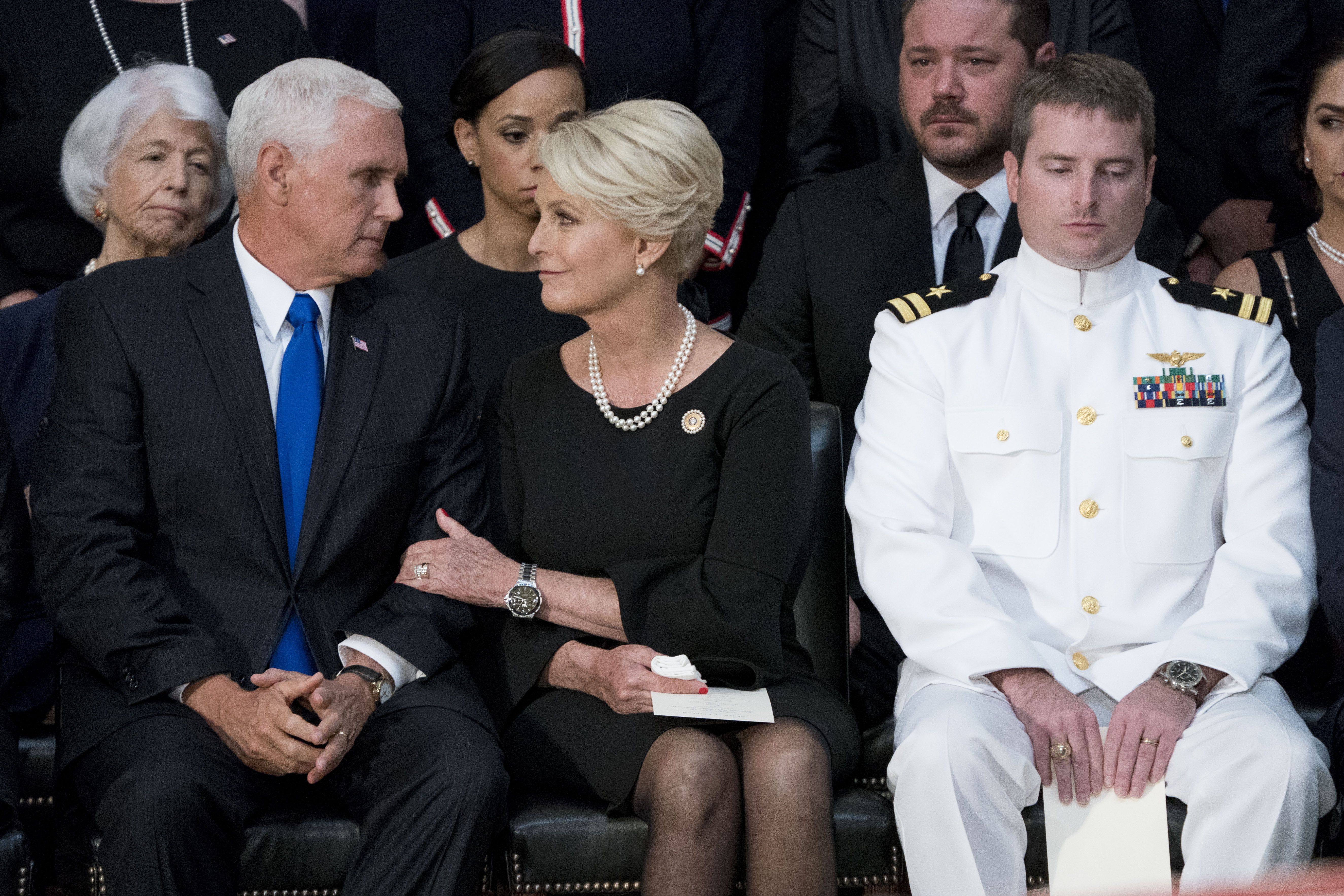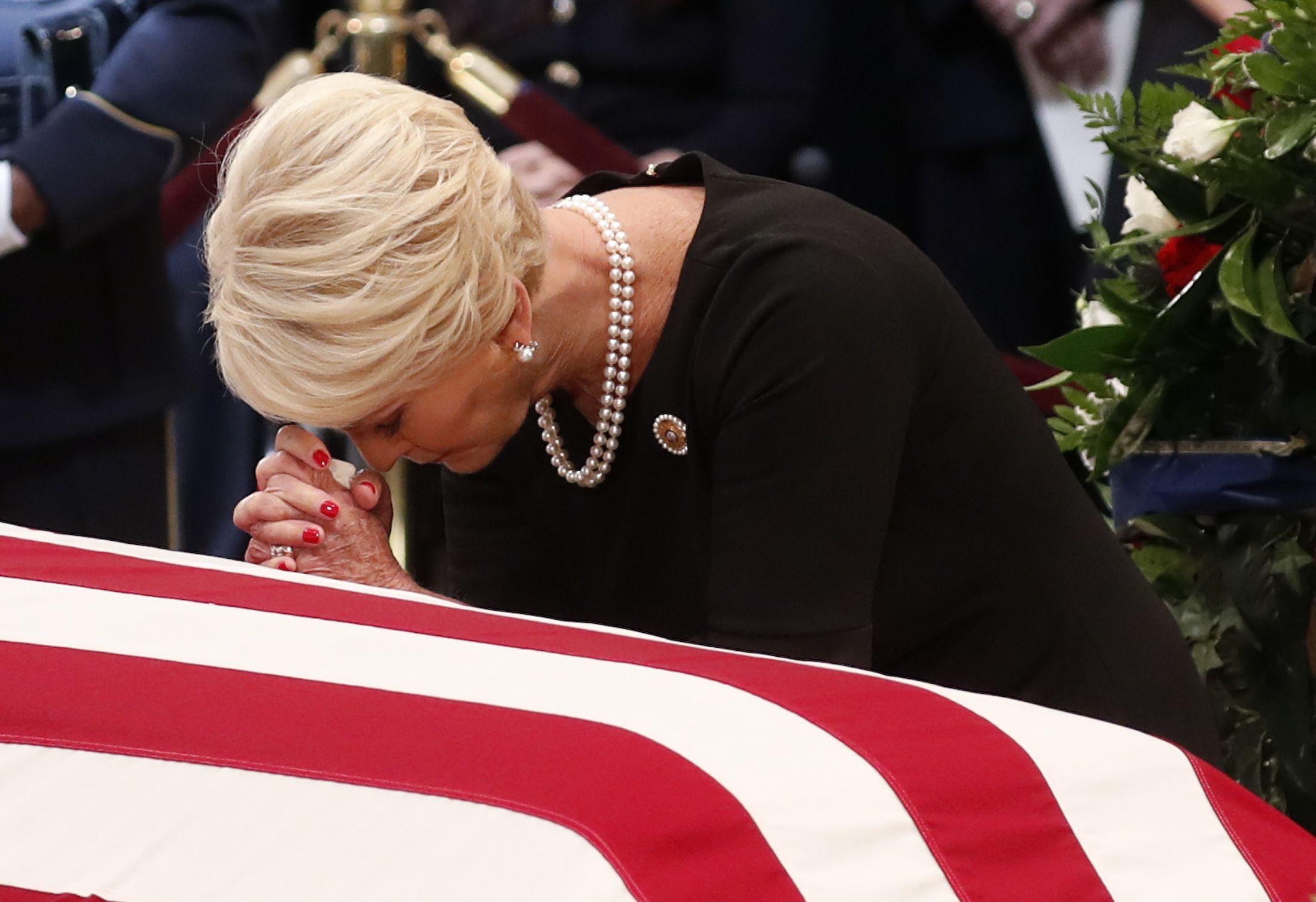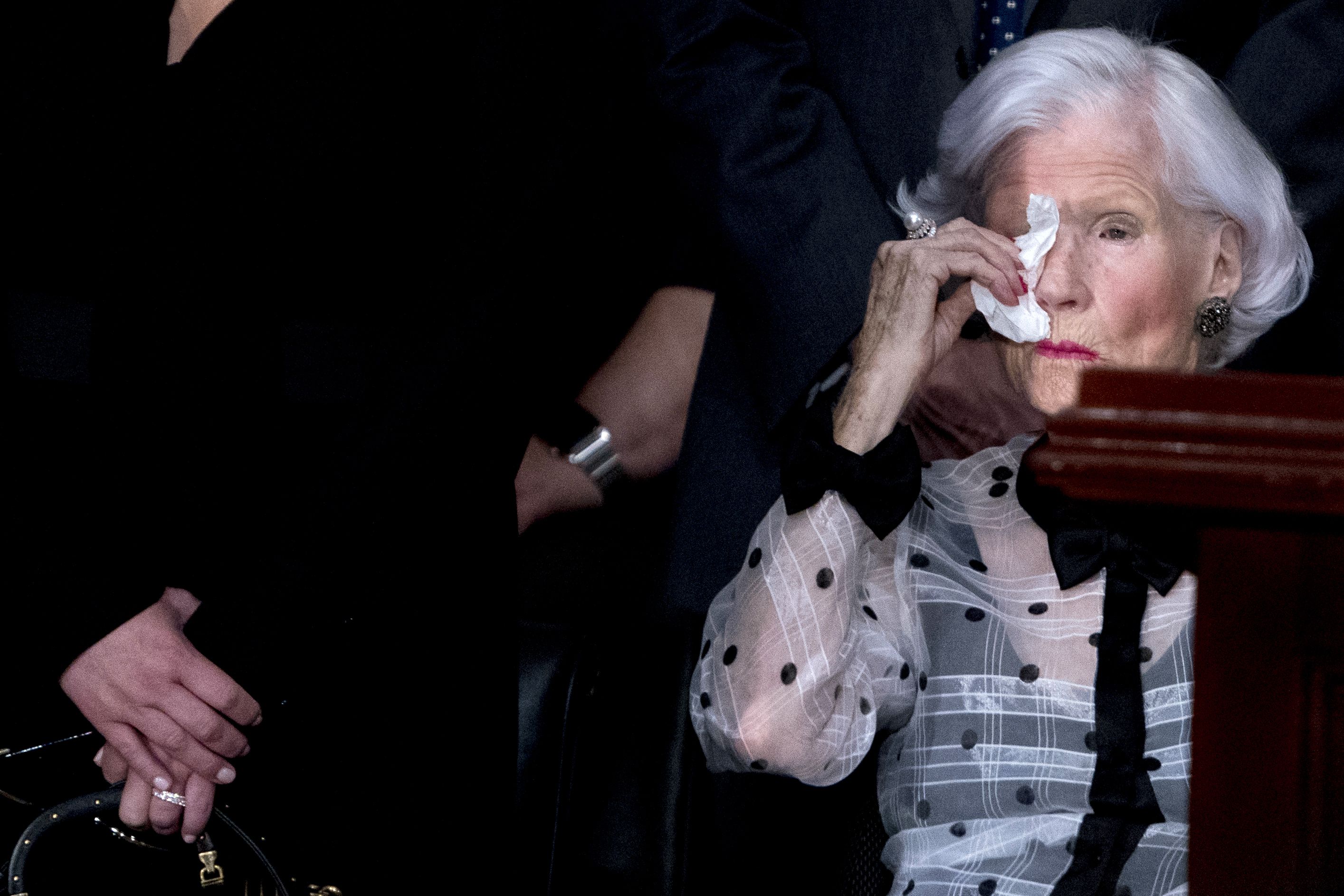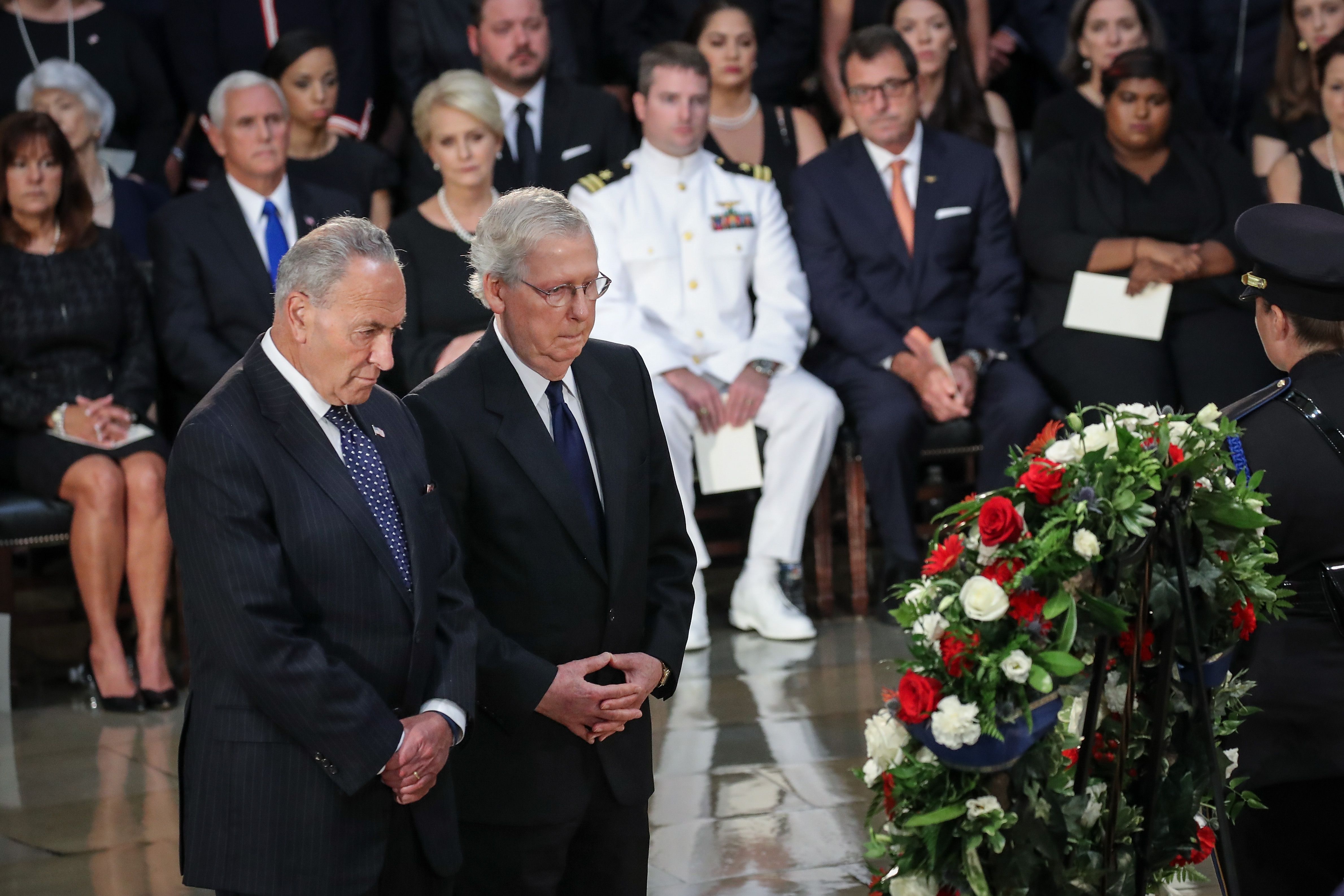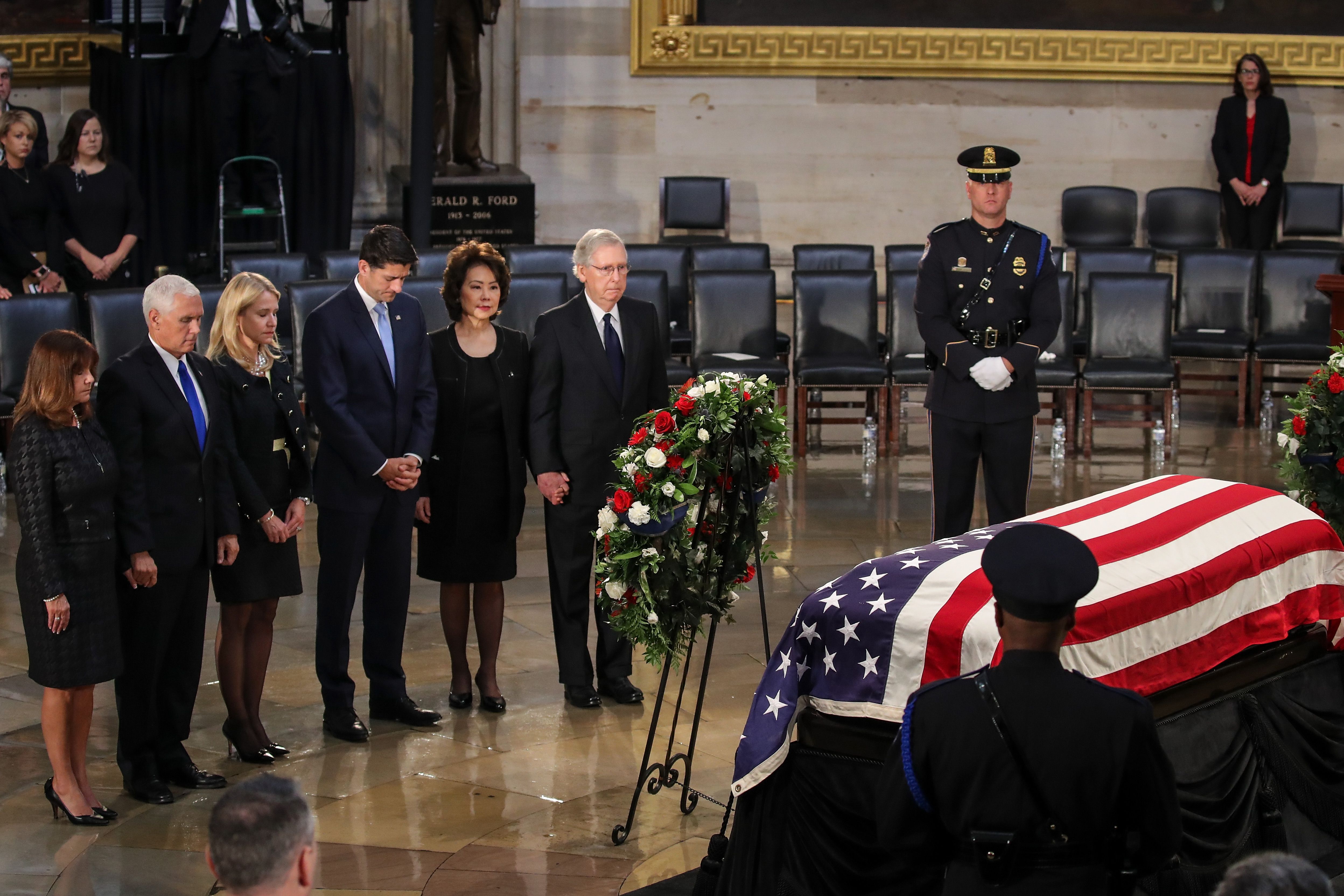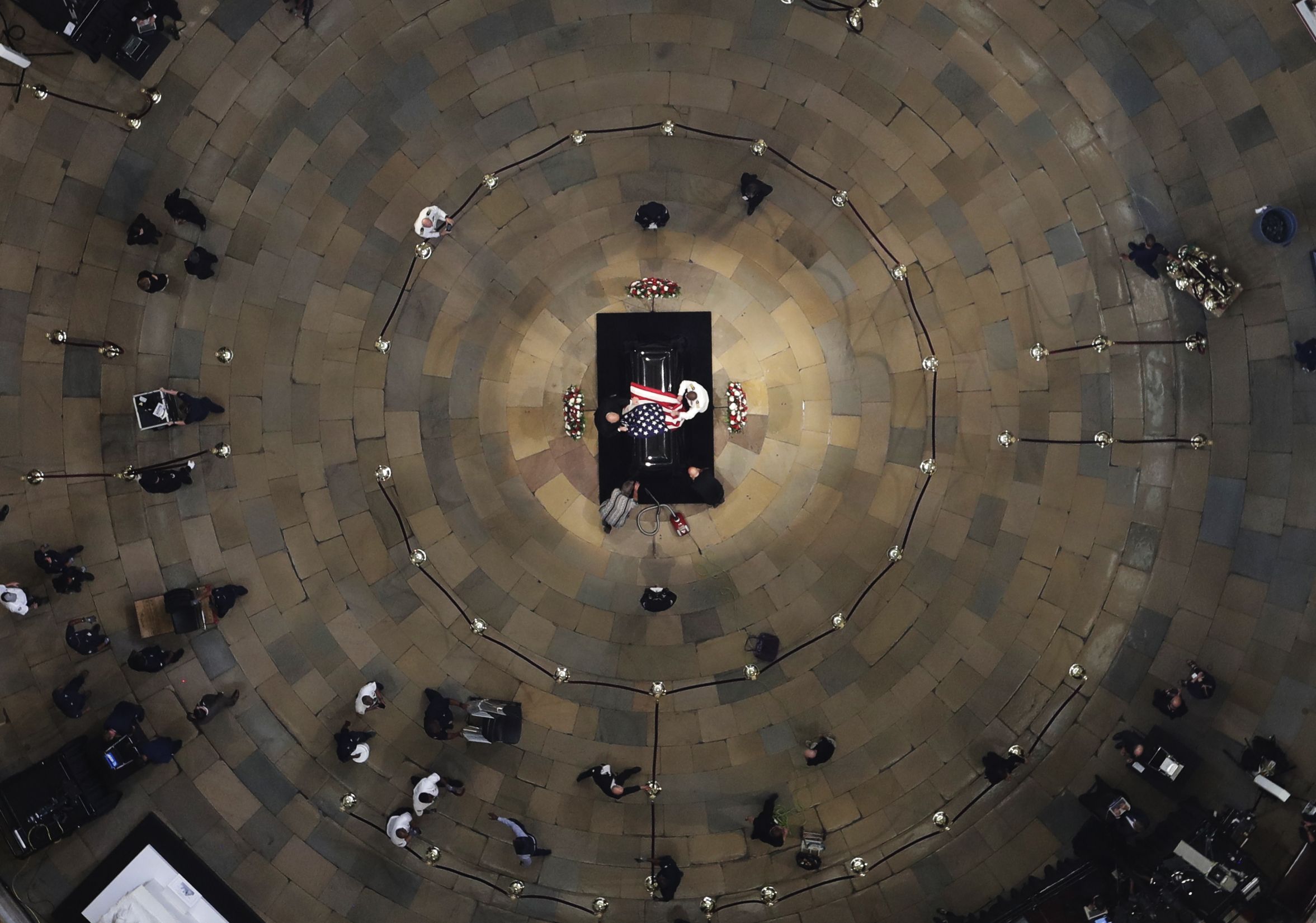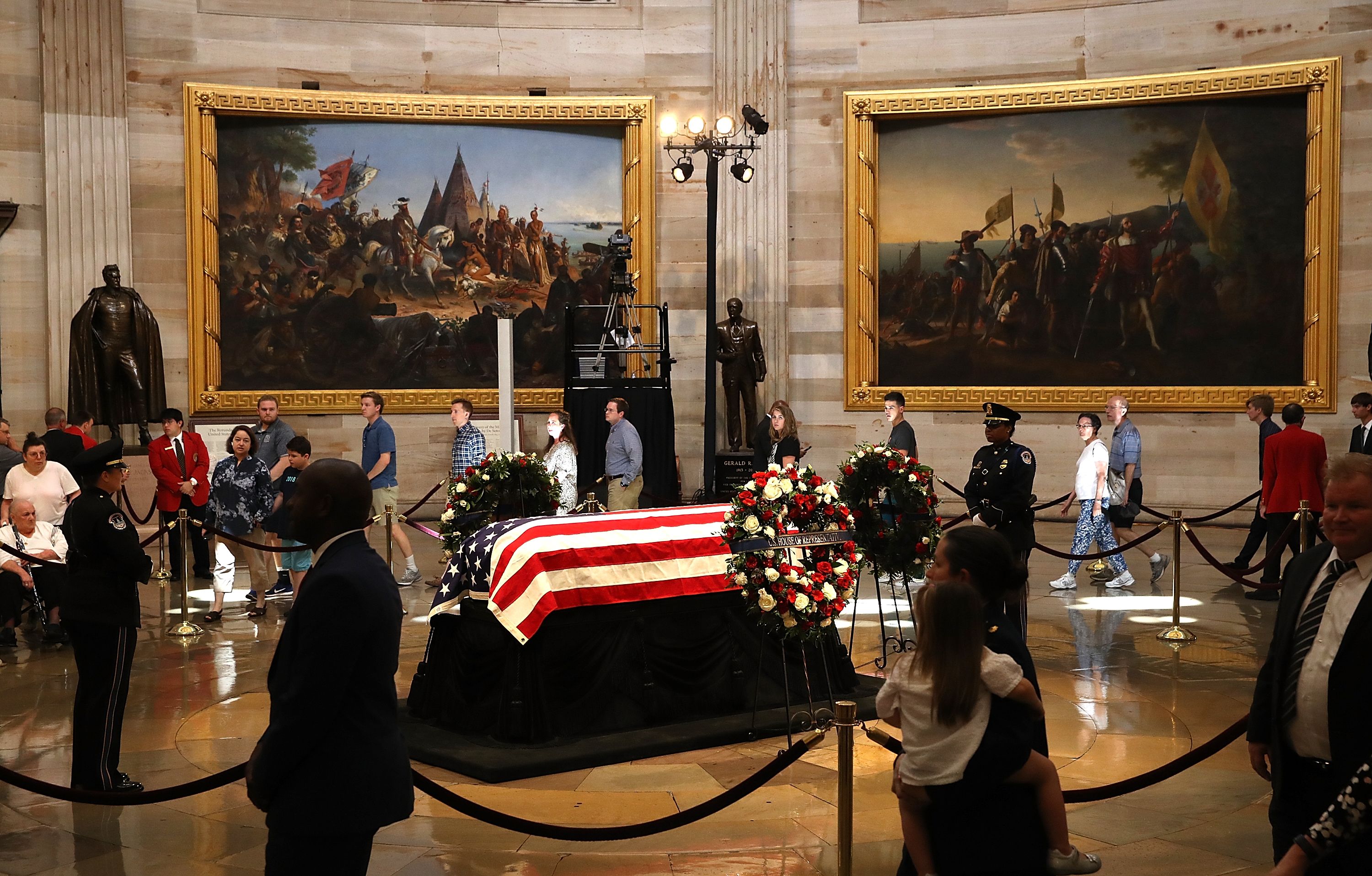 Go deeper