Texas federal judge keeps DACA alive, for now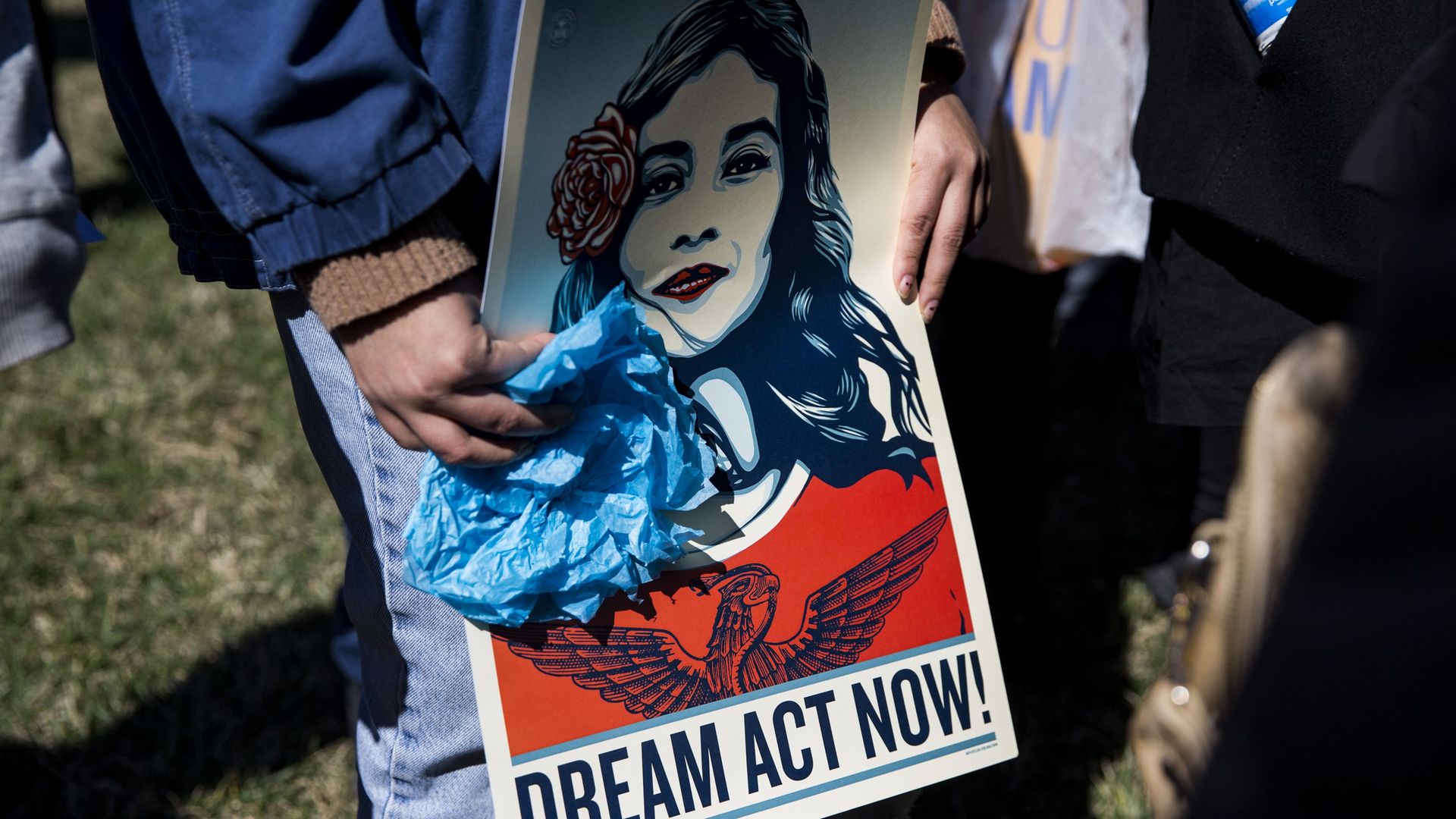 On Friday, Texas Federal District Judge Andrew Hanen decided against halting the Deferred Action for Childhood Arrivals (DACA) program because Texas and the other states who sued to have it ended waited too long to file.
Why it matters: The decision is a blow to the Trump administration, which could have used an injunction against other federal courts who have kept the program alive, despite Attorney General Jeff Sessions' attempt to end it last year. DACA recipients are able to continue applying for 2-year renewals, but it is not final solution — Hanen strongly suggested that it was not unlikely for DACA to ultimately be found in violation of the law and discontinued.
Go deeper