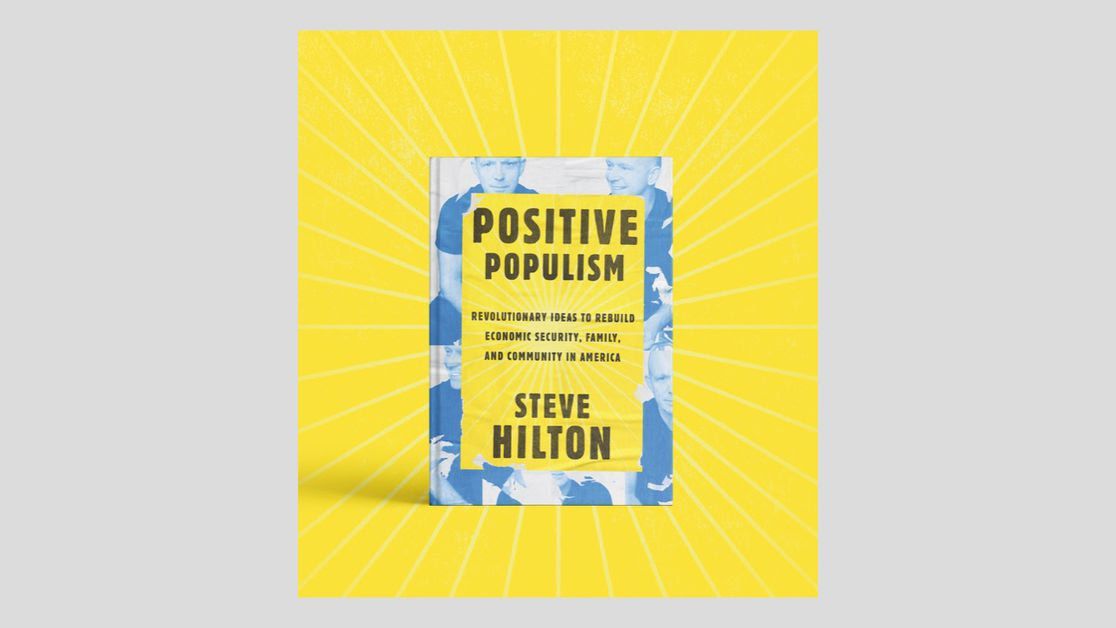 Steve Hilton, host of Fox News' "The Next Revolution" (Sundays @ 9 p.m.), will be out Tuesday with "Positive Populism: Revolutionary Ideas to Rebuild Economic Security, Family, and Community in America."
The book is a must-read for the Trump era, as Hilton works to make sense of the growing tide of populism in America — through a positive lens: "[T]here is a dark shadow overhanging the populist awakening. ... So let's not appeal to people's worst impulses rather than their best. Let's not unite people in fear and anger. Let's bring them together for greater purpose."
Key excerpts:
"Until now, populism has been defined by the people who don't believe in it. It has been characterized by elites on the left as 'nativist,' even 'racist'; by elites on the right as 'unconservative' or 'anti-capitalist.'"
"[T]here are good reasons for the rage at today's establishment: insecurity in the present, anxiety about the future, and impatience for change. ... But anger without an agenda leads to self-pity and further frustration."
"That's why the populist revolution needs to be fashioned into a coherent and positive political philosophy, one that understands and respects today's anti-elite sentiment but channels it away from any dark ends toward constructive and lasting transformation of our economy, society and government."
Go deeper