Microsoft will require suppliers to offer paid parental leave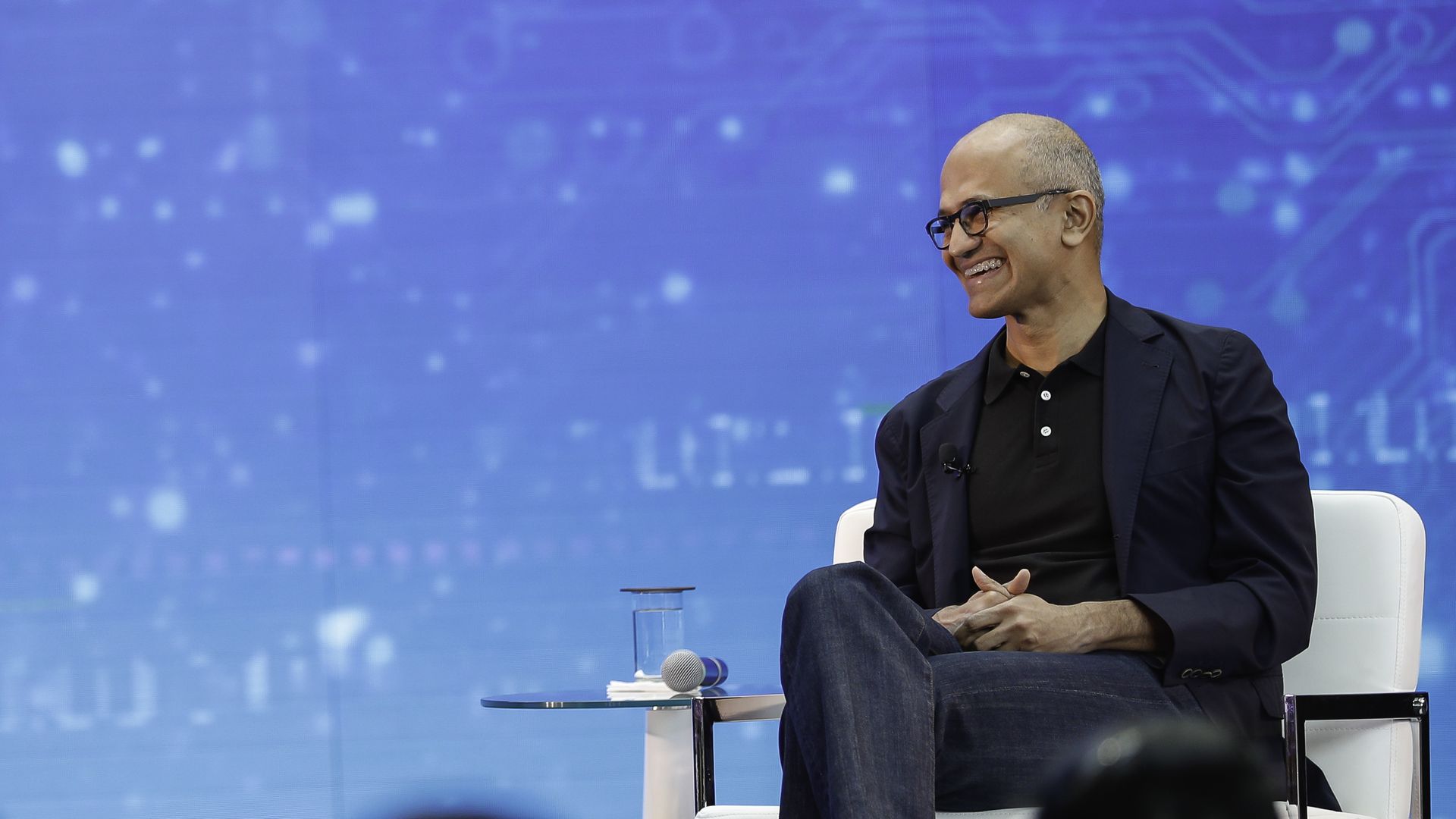 In a move that could prompt more companies to offer paid parental leave, Microsoft is announcing today that it will require all of its U.S.-based suppliers and vendors with more than 50 employees to offer such benefits.
Why it matters: Many leading companies offer paid leave, but others need a push. History shows that when progressive companies require benefits or policies from their suppliers, it can help increase adoption. Microsoft's move alone will mean many thousands of new workers getting paid parental leave, as the company has more than 1,000 partners in the U.S.
Some states already have laws offering or mandating paid parental leave, including California. Microsoft's home state of Washington has also enacted paid parental leave that will go into effect in 2020.
"As we looked at this legislation, however, we realized that while it will benefit the employees of our suppliers in Washington state, it will leave thousands of valued contributors outside of Washington behind," Microsoft general counsel Dev Stahlkopf said in a blog post. "So, we made a decision to apply Washington's parental leave requirement more broadly, and not to wait until 2020 to begin implementation."
What they're saying: Activists praised the move, with the National Partnership for Women & Families VP Vicki Shabo calling it bold and impressive. "It showcases the ripple effects that state-level public policy changes — like Washington state's paid family and medical leave program adopted last year — can have in changing private sector practice and behavior," she said.
History lesson: It's not the first time Microsoft has required suppliers to offer specific benefits. Three years ago the company insisted that its partners offer full-time workers at least 15 days of paid time off each year.
Go deeper