Growing antibiotic resistance is dire concern, health experts say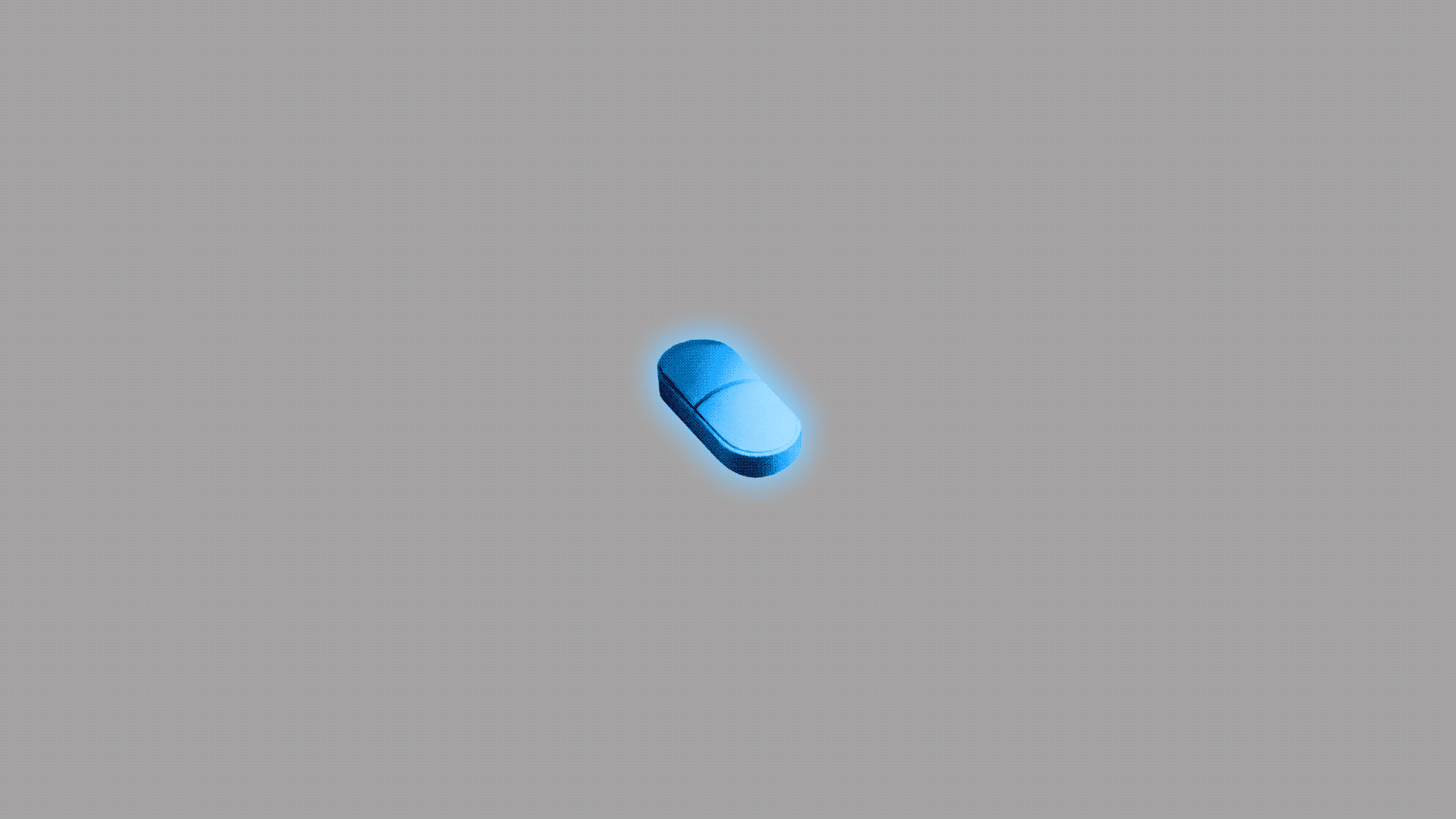 Better screening and increased drug research into new antibiotics and antiviral medications are greatly needed to head off what some health experts say could be a future in which there will be no effective medications to fight common infections like gonorrhea, syphilis, E. coli and staph.
Why it matters: Antimicrobial resistance is currently projected to be the number one killer by 2050 — "outpacing even cancer" — according to Amy Mathers, assistant professor at the University of Virginia School of Medicine.
The specter of increasingly drug-resistant diseases made news this week when CDC officials announced America reached a record high of new cases of sexually transmitted diseases. They also warned of increasing signs that one of the most common STDs, gonorrhea, is becoming more resistant to front-line antibiotics.
The threat: This disease has proven to be a "smart bug," developing resistance to multiple antibodies in the past, Elizabeth Torrone, who leads surveillance and special studies for CDC's Division of STD Prevention, tells Axios.
If left untreated, gonorrhea can cause infertility, miscarriages, chronic pain and blindness in newborns.
Currently, there's one last antibiotic (ceftriaxone) that remains effective against the disease.
It's often prescribed as a dual therapy, with a single shot of ceftriaxone plus an oral dose of a second antibiotic (azithromycin), in an attempt to preserve the ceftriaxone's effectiveness, Torrone says.
CDC officials warned they recently found an uptick in the portion of lab samples showing resistance to azithromycin — from 1% in 2013 to 4% in 2017.
Despite being a small percentage, this is a concern because genes from the resistant strains could crossover with gonorrhea genes and reduce its susceptibility to ceftriaxone, Torrone says.
Be smart: On the STD front, better and more frequent testing is needed to prevent the spread of the diseases in the first place, says Ursula Hessenflow, co-founder of myLAB Box, which offers home DNA testing for HPV, chlamydia, gonorrhea, syphilis, herpes and others. Hessenflow tells Axios:
"A big problem in the U.S. is people are simply avoiding STD testing in the first place. Failure to stem these infections includes lack of sex education, the cost, shame and inconvenience of regular testing in a lab, clinic or doctor's office, and the fact that [STD] still carries great taboo."
What's needed is both better diagnostic testing and the development of new antibiotics, Mathers says. She says next-generation sequencing is where testing should head, so that physicians know which specific antibiotic is best to prescribe, instead of having the patient take multiple ones. Plus, she adds, this can help track antibiotic resistance more carefully.
The big picture: Gonorrhea is far from the only disease that scientists around the world are keeping a close eye on for antimicrobial resistance. Other diseases with growing resistance include syphilis, E. coli (particularly in urinary tract infections), methicillin-resistant Staphylococcus aureus (MRSA), tuberculosis and malaria, Mathers and Torrone say.
"This is a complicated problem," Mathers says. More antibiotic resistance research is needed not only in people, but also the role resistance plays in other areas like animal husbandry and wastewater.
"It's gotten much harder to treat patients over the last 10 years [due to antibiotic concerns]," Mathers says.
Go deeper